FAZ is an outdoor modular furniture collection and flowerpots designed by Ramón Esteve for the Spanish company VONDOM.
Ramón Esteve, an architect of harmony, serenity, timelessness and universality, has created mineral and expressive shapes that make FAZ a design perceived as Art – an installation for the home. VONDOM's exclusive material quality permits exterior use even in the most extreme environments. The modularity of FAZ permits the consumers to adapt the furniture and flowerpots to their style and needs without losing the harmony of this furniture set.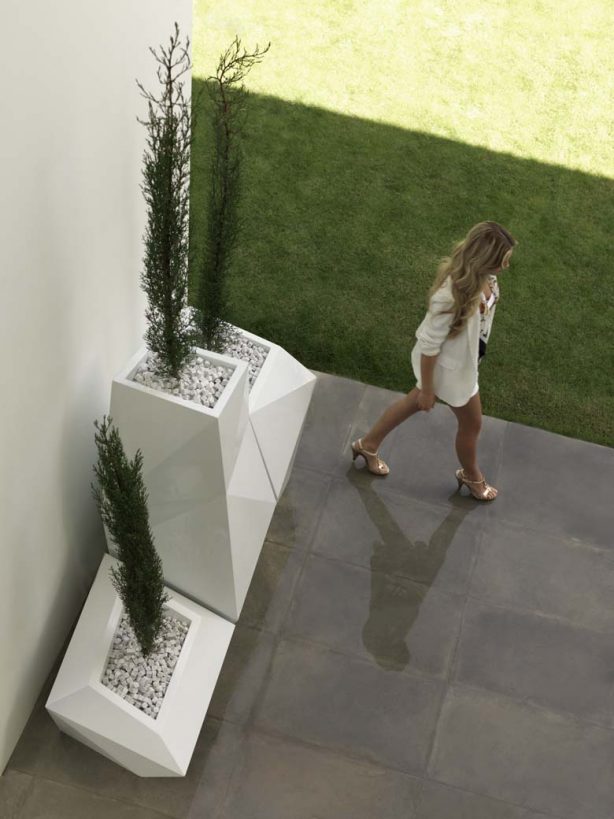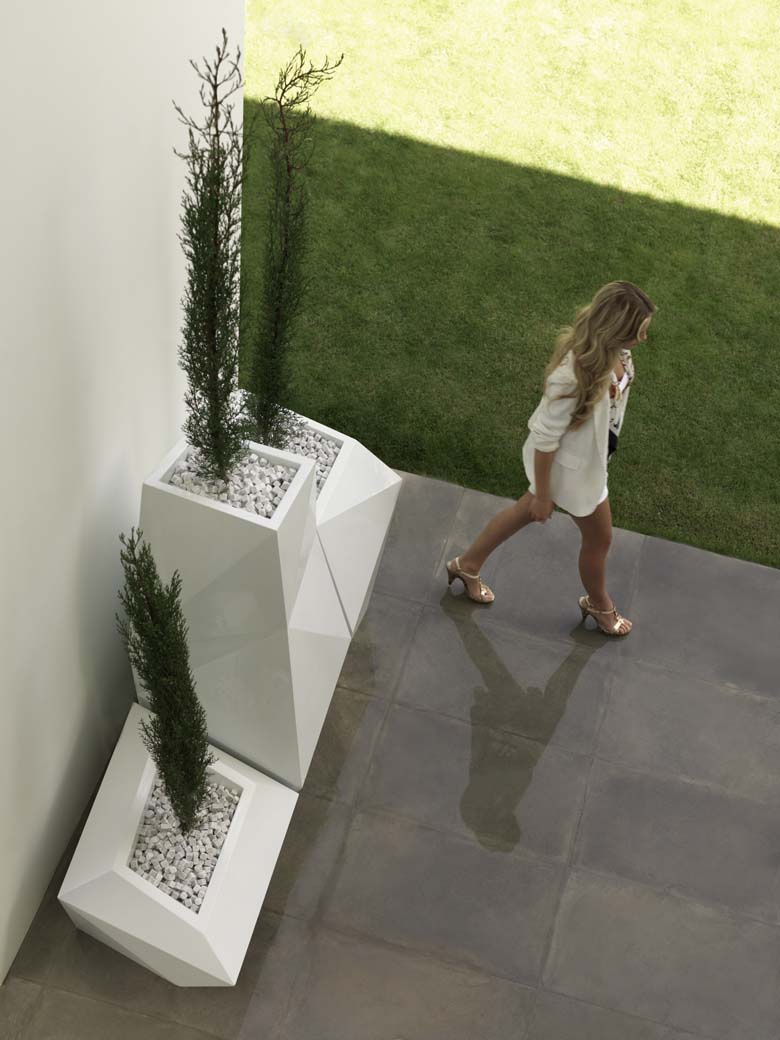 FAZ is composed by a sun-lounge with an auxiliary table, armchair, modular sofa and coffee table. Three flowerpots of different proportions form a unit that completes the collection. The collection is available with excellent quality nautical or polyester cushion. The result is a work that transmits the essence and contains the complexity and density of a resolved work down to the extreme detail, whose end result is the creation of places where one desires to live.