Freestanding stone bathroom sink, complete with drain pipe fitting and open plug, trap and flexible hose.
Technology meets nature, evolution keeps memory alive, the project allows you to tell a story.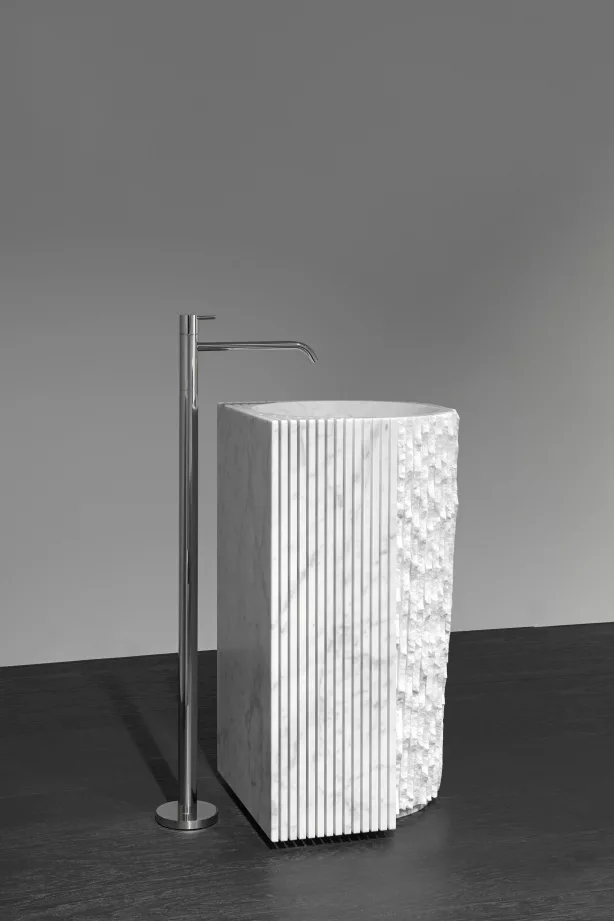 The form of this stone wash basin is generated by subtraction as in a sculpture, ancient and contemporary at the same time. Controverso sink design springs from a thought, from action and transforms the product into an experience.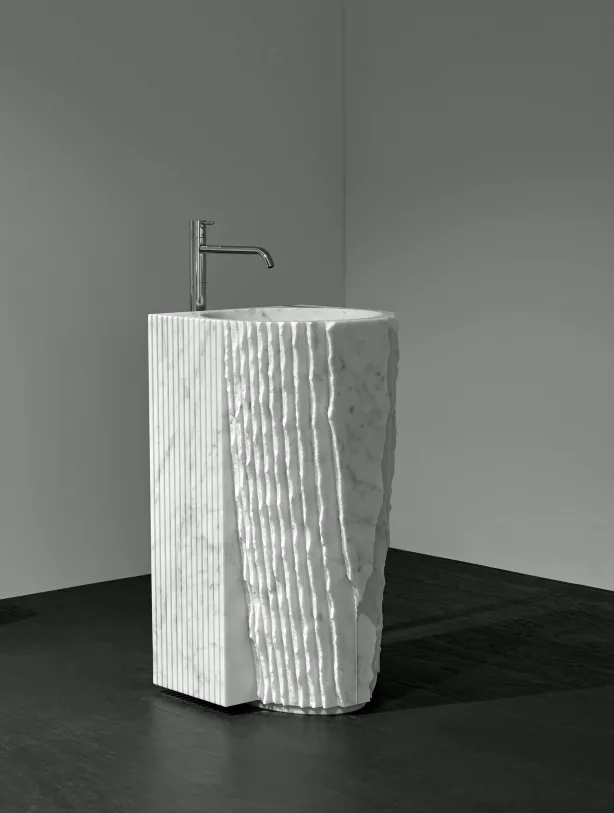 A marble block is crossed by the milling machine and then interpreted by man to create different shapes.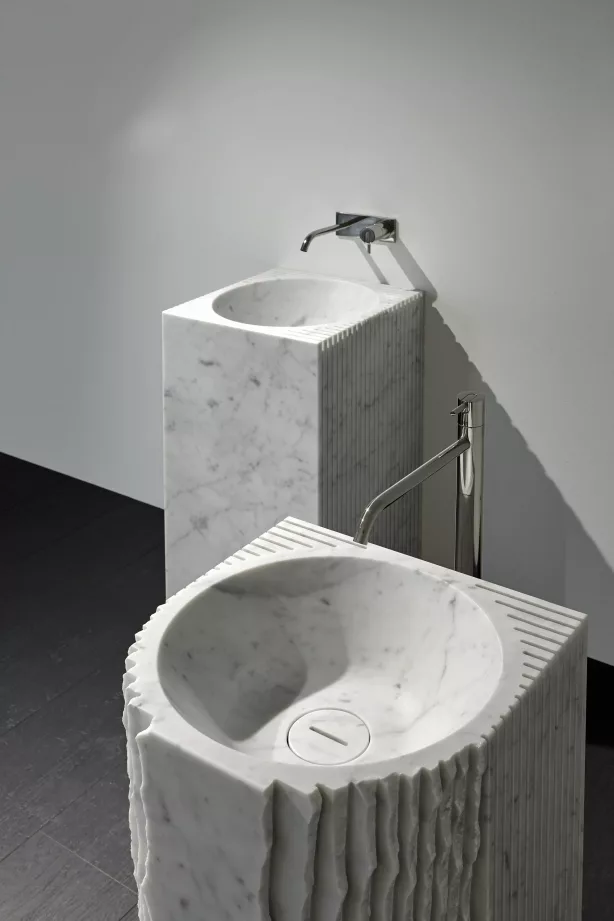 Controverso Stone bathroom Sink proposal comes from respect for nature shared by Paolo Ulian and antoniolupi, a path with marble in different collections that fit into a path traced by masters that have always interpreted this noble material.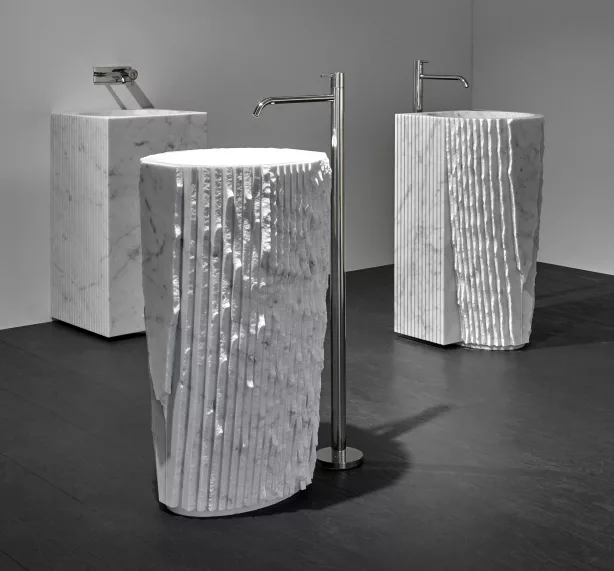 Controverso wash basin is a marble monolith of geometrical shape, squared, which is processed to detonate all its inherent strength. A strong and delicate gesture at the same time, an interpretation of the creative act that meets production, a sink that fits into contemporary environments but also in different contexts.