Phillip Grass's Companion Stools Series
Companion Stools designed by Phillip Grass, is the debut collection of the Danish design brand. You can use the stool from the "Companion" series as an extra chair, a small table, as well as a piece of art. Also you can place the stools individually or in a group to create a more dynamic effect.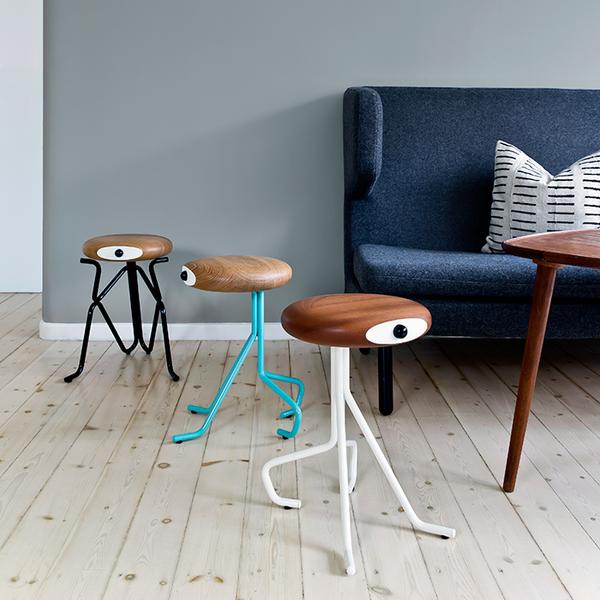 The Companion Stools series consists of two different stools: "Companion" and "Companion 4 legs". The base of the stool is made of powder-coated steel tubes and is available in four different colors: black, white, yellow and blue.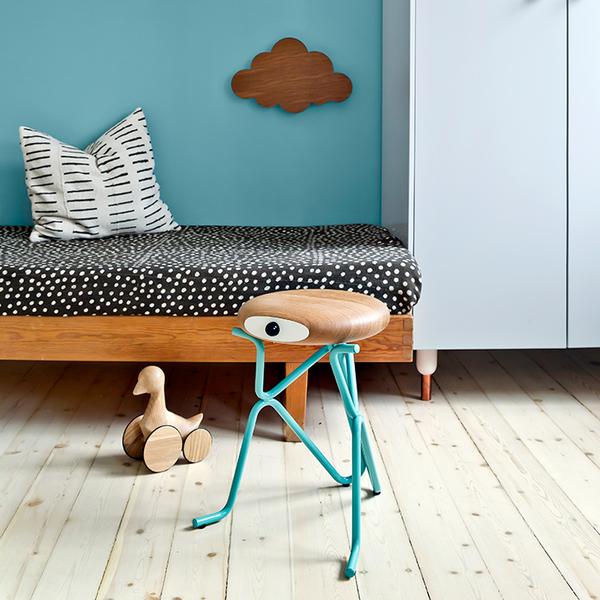 The solid wood seat is clear-coated and is available in oak, beech and sipo mahogany. Part of the seat is painted white and the eye is turned of solid wood and painted black. The seats and bases can be combined according to individual preference.
The base of the stool is produced in Denmark and the seat in Germany.