Are you ready for an unforgettable getaway that combines luxury, entertainment, and breathtaking architecture? Look no further than the newly opened W Macau – Studio City, an extraordinary addition to the Studio City Resort by Zaha Hadid Architects. With 557 hotel rooms and suites spread across 40 floors, a plethora of bars, restaurants, a refreshing pool, a rejuvenating spa, a state-of-the-art gym, and even a recording studio for guests, this is where your dream vacation comes to life.
A Hollywood-Inspired Oasis in Macau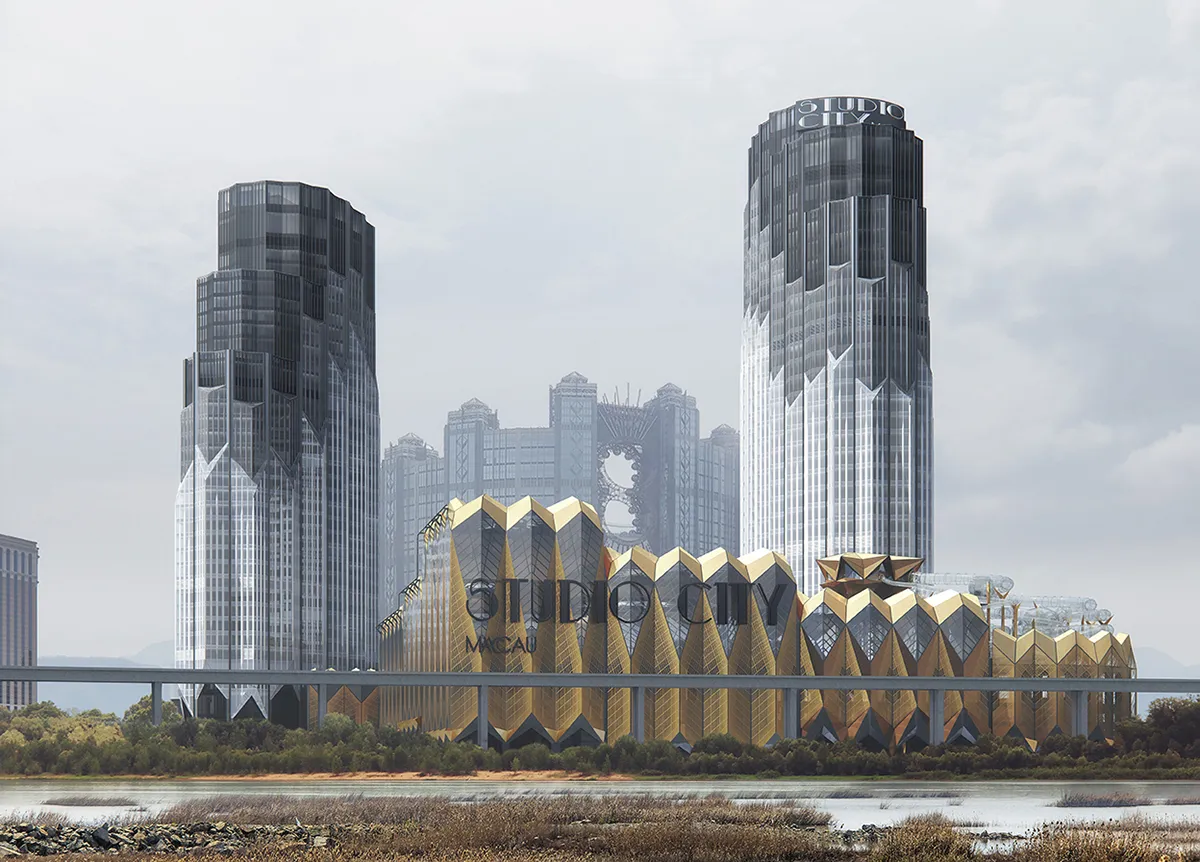 Located in the vibrant Cotai district of Macau, the Studio City resort has been captivating guests and visitors since its grand opening in 2015. But in 2017, ZHA took the reins to expand this iconic destination, creating Studio City Phase Two, which boasts an array of new leisure, entertainment, and hospitality facilities. Among the highlights is one of Asia's largest indoor water parks and extensive meeting spaces.
The design of Studio City Phase Two draws inspiration from the resort's cinematic roots, offering a contemporary reinterpretation of the rich detailing, bold geometries, and intricate craftsmanship reminiscent of the Art Deco period. It's not just a hotel; it's a work of art.
W Macau – Studio City: Sustainable Luxury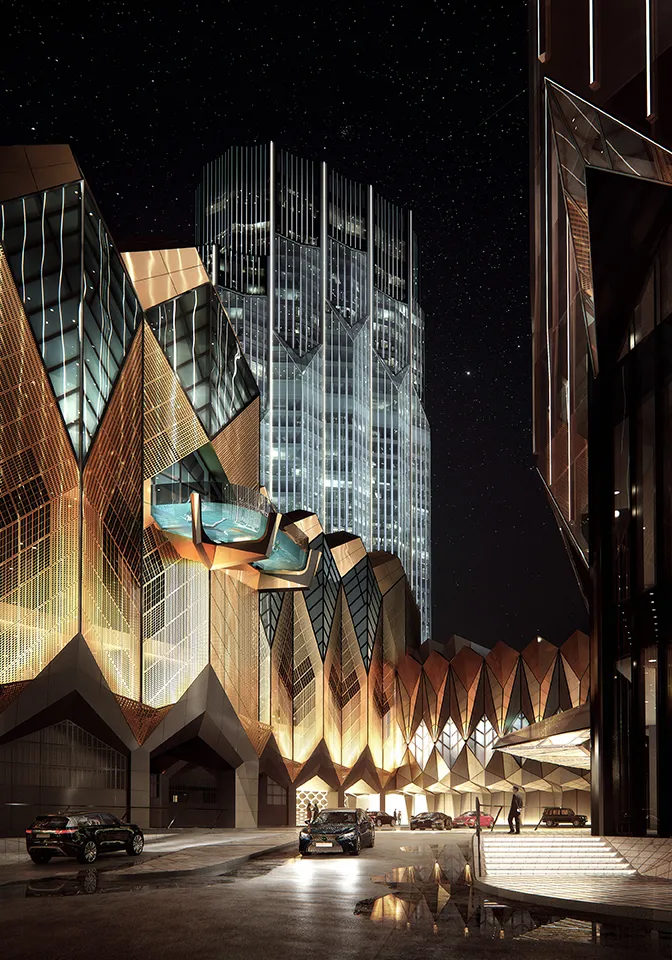 W Macau – Studio City is not just a feast for the eyes but also a sustainability pioneer. Comprising three distinct gradations of glass with external fins that emphasize the verticality of the hotel towers, the building's insulated glazing units and shading fins play a crucial role in reducing solar heat gain and glare while ensuring optimal thermal comfort for guests and staff.
In recognition of its commitment to sustainability, Studio City Phase Two was honored with the BREEAM Asia Award in 2021. The resort's high-performance building envelope, coupled with new high-efficiency services, significantly lowers energy demand throughout the entire complex. Your luxurious stay here won't just be comfortable; it'll also be environmentally responsible.
Respecting Nature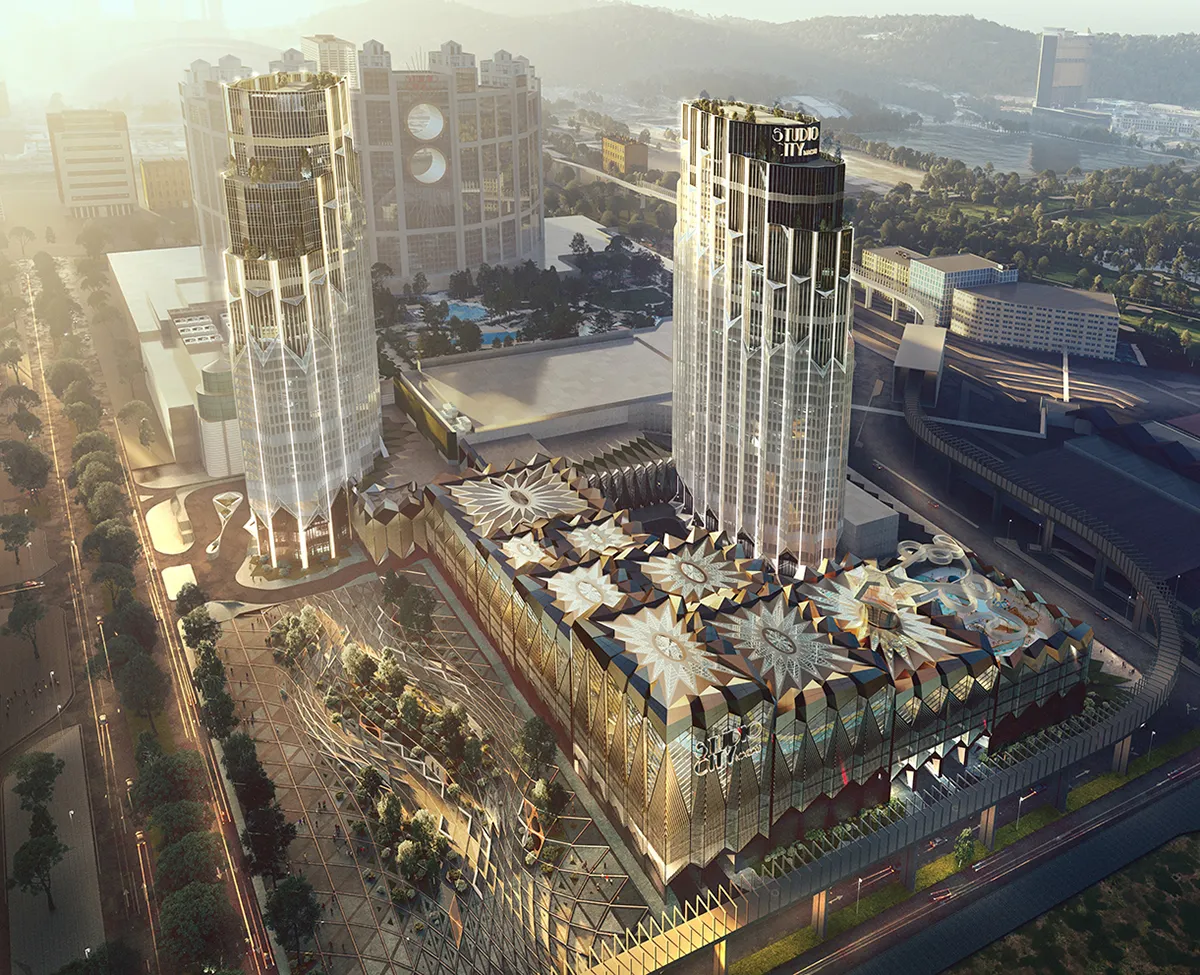 Before embarking on the construction of Studio City Phase Two, extensive environmental site assessments were carried out. These assessments led to a conscientious decision to position the development away from the 15-hectare protected wetland of the adjacent Macau Cotai Ecological Zone, preserving this delicate ecosystem.
Furthermore, the elliptical towers' orientation and configuration were meticulously calculated to facilitate natural ventilation within and around the resort. The project's ecologist also developed preservation measures for the site's existing flora, complemented by compensatory planting of native species that thrive in Macau's unique climate.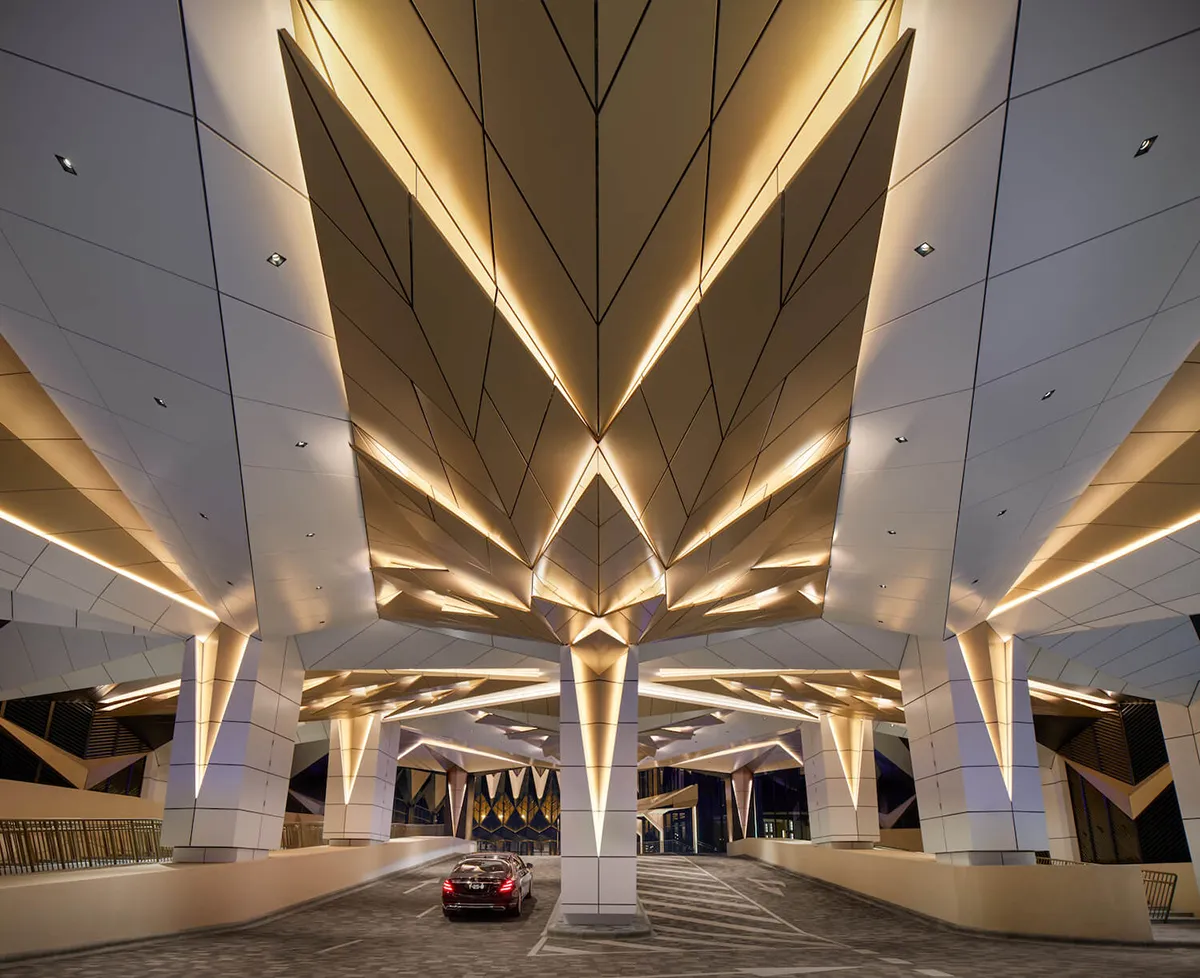 In summary, the newly opened W Macau – Studio City is more than just a hotel; it's a destination that combines luxury, entertainment, and environmental responsibility. If you're planning a visit to Macau, make this your gateway to the vibrant Cotai district. Immerse yourself in its cinematic charm, revel in its luxury, and rest easy knowing that your stay here is in harmony with the natural world.
Come experience Macau like never before at W Macau – Studio City. Your adventure begins here.