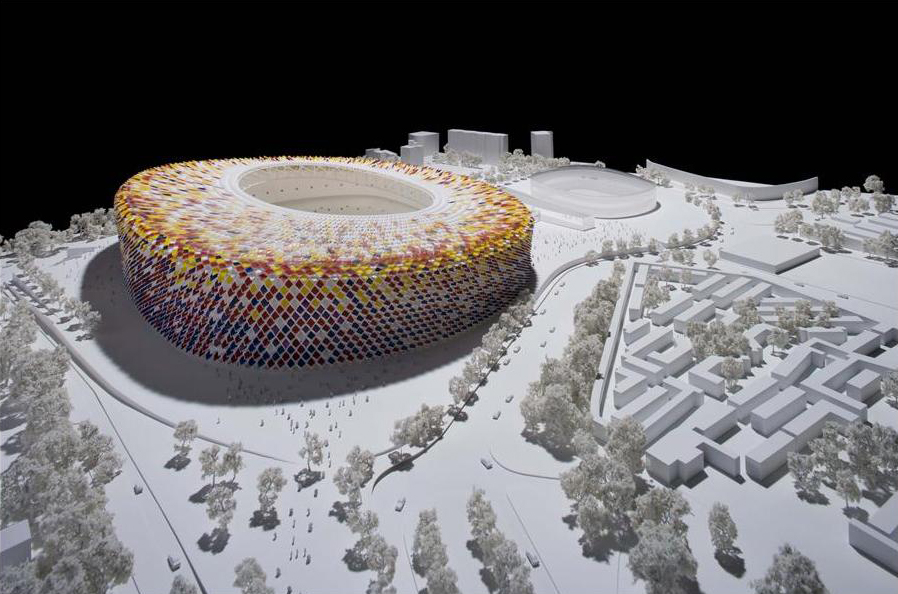 Happy News for all FC Barcelona Lovers with this Stadium, FC Barcelona's Camp Nou Stadium, one of the world's greatest football venues, is to be extensively remodelled. The stadium, already the largest in Europe, will be enlarged to accommodate over 106,000 fans, together with extensive new facilities including hospitality and public areas. A new roof will also be created to shelter the fans. The stadium will be enclosed by a brightly coloured mosaic outer skin that wraps around the building and continues over a new roof. The multi-coloured enclosure comprises overlapping translucent tiles in the club colours. The myriad of tiles can be seen as symbolising the loyalty and devotion of FC Barcelona's fans worldwide.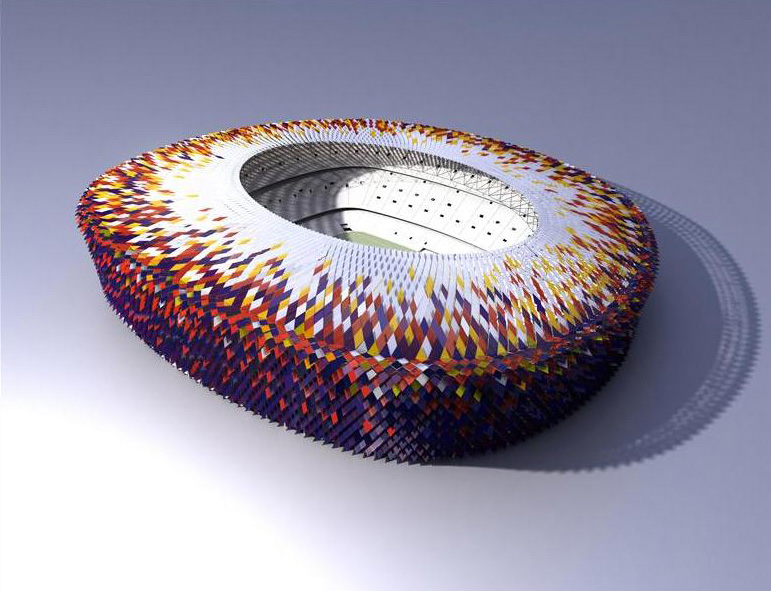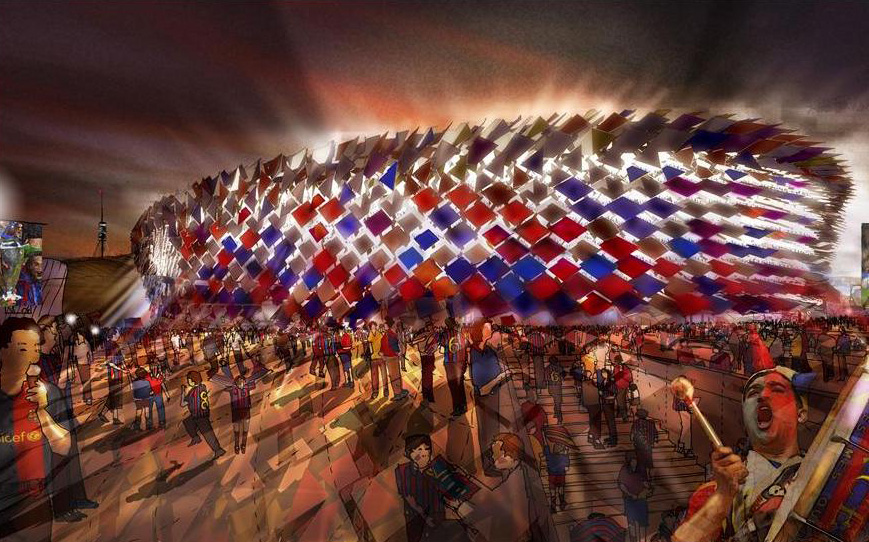 The remodelled stadium retains the essential elements of the original Camp Nou, designed by architects Francesc Mitjans-Miró, García Barbon and Soteras Mauri, which was inaugurated in 1957.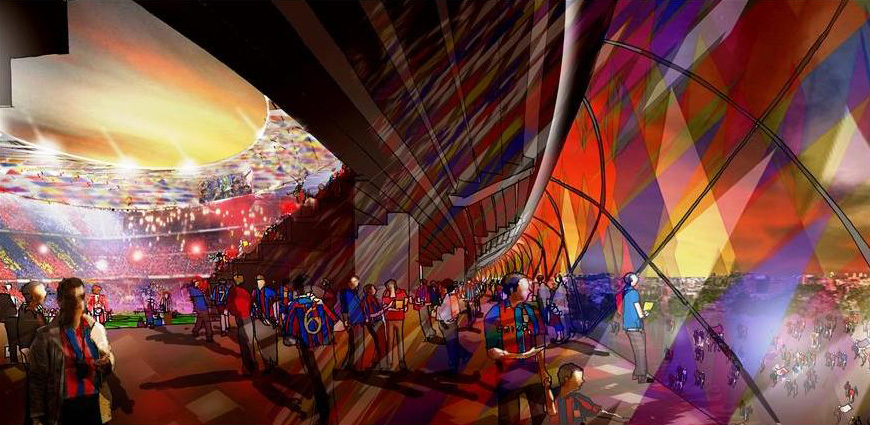 On match nights, the stadium will glow, providing a new architectural icon for the city. In the same way that FC Barcelona is 'more than a club', the new Camp Nou will be much more than a stadium.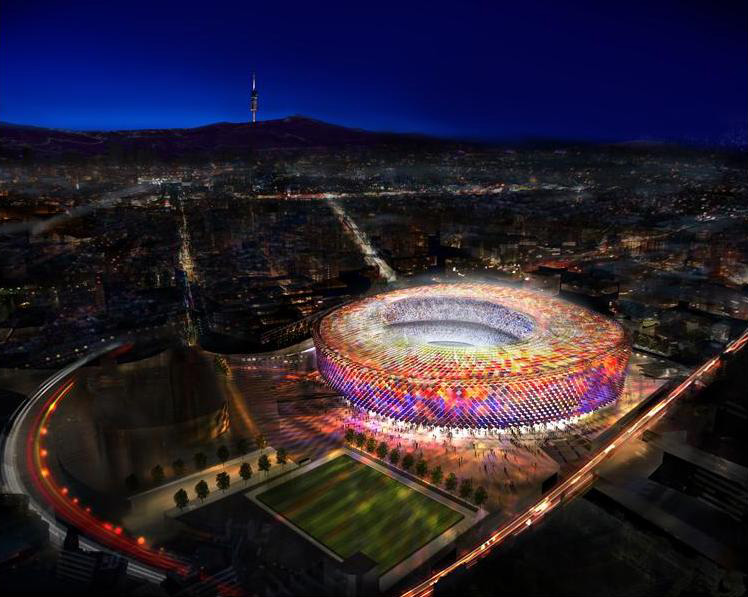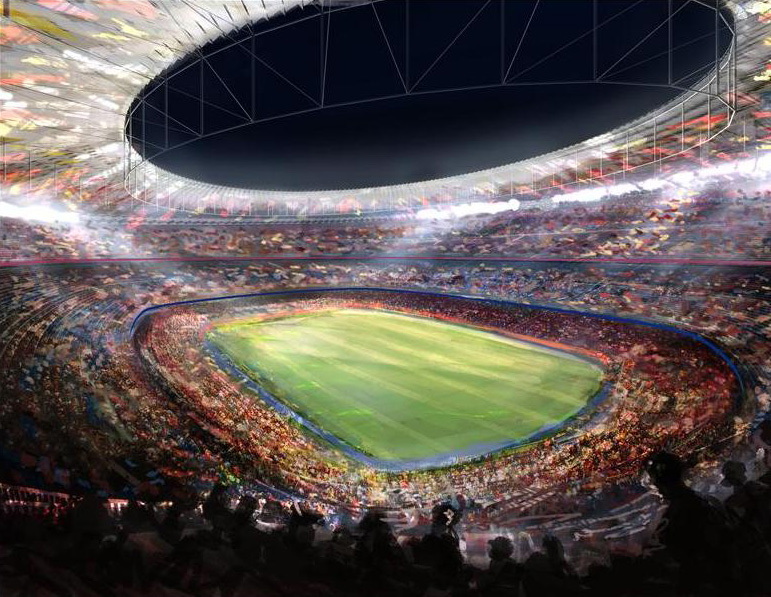 Architects: Foster & Partners
Client: FC Barcelona
Consultants: Ramboll Whitbybird , Gleeds, Jason Bruges, AFL Architects, Pfeiffer, PHA, RWDI, SDG, STRI