Ukrainian designer Dmitry Kozinenko has created an outdoor furniture collection named "SPIRITs".
SPIRITs outdoor furniture collection consists of several forms of chairs and tables, designed a variety of bright colors give a feeling of spring!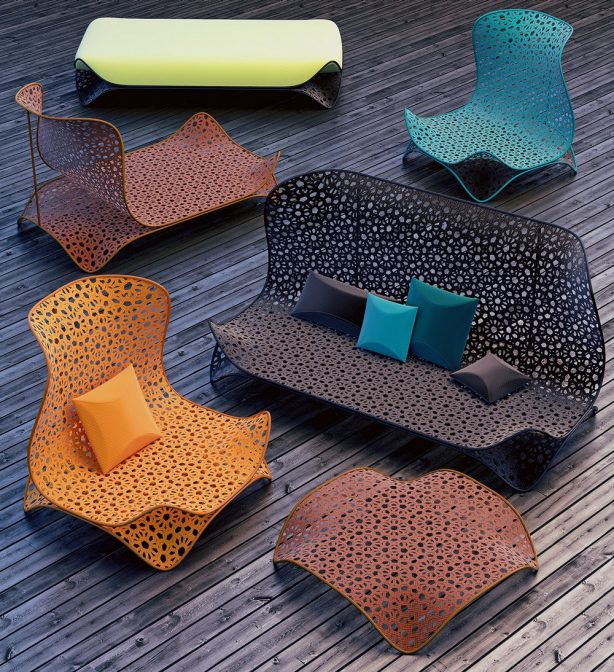 Dmitry Kozinenko designed this collection using modern curved forms , Covered with a fabric comes in a variety of Colors and Patterns.