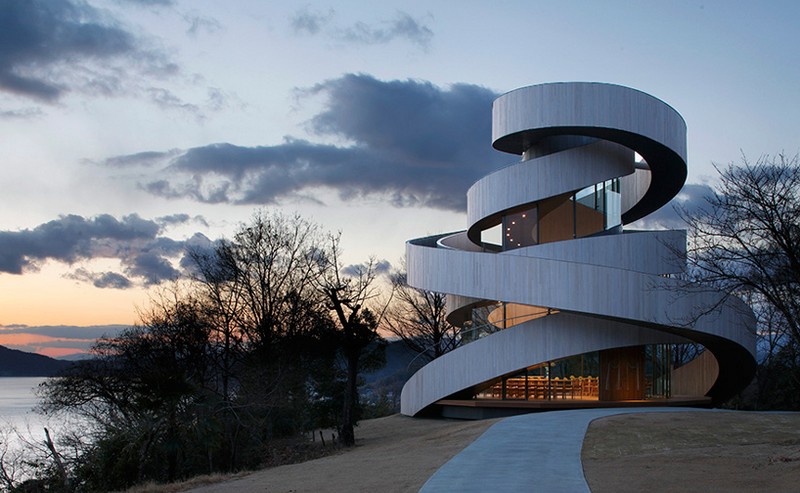 Ribbon Chapel designed as a double spiral formed by two stairways by Hiroshi Nakamura in Hiroshima, Japan.
This wedding Ribbon chapel is located on the grounds of a resort hotel overlooking the Inland Sea of Japan. While the hotel enjoys picturesque scenery of ocean and islands, the Ribbon chapel site was surrounded by trees over 10m high and did not afford ocean views.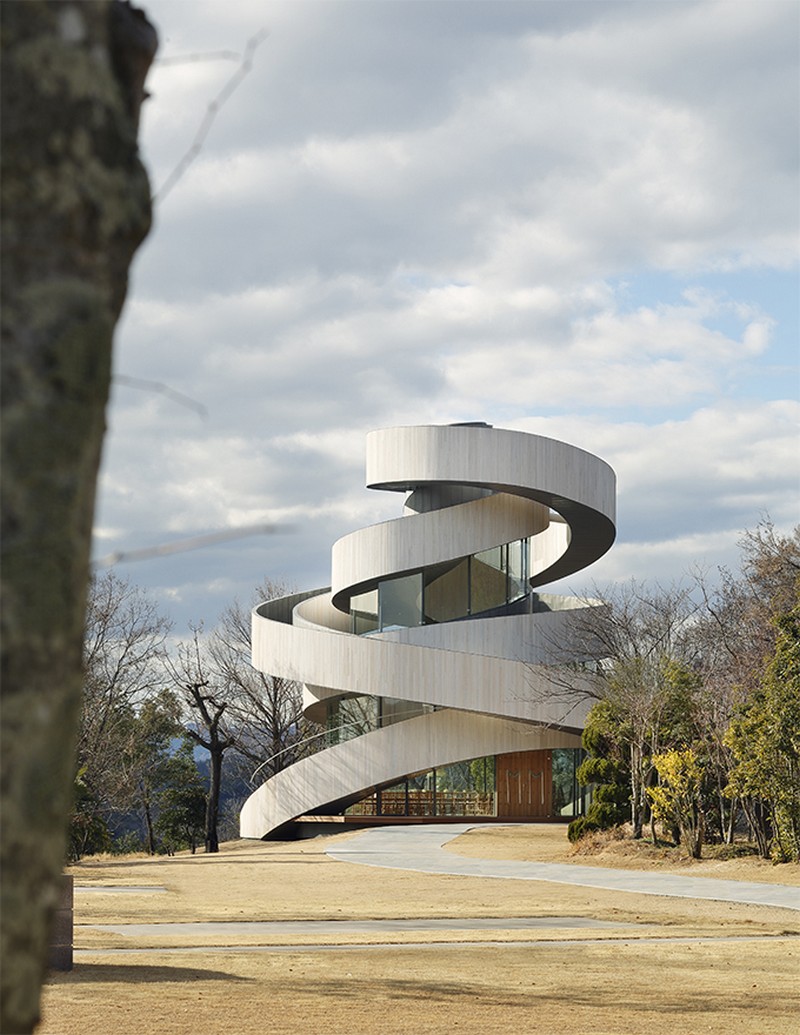 More Text From Architect: We therefore extended the chapel's form higher than the trees to simultaneously obtain an observation platform with ocean views, at the top, and the spatial qualities of a chapel with a high ceiling. The chapel is configured as a double spiral formed by two stairways.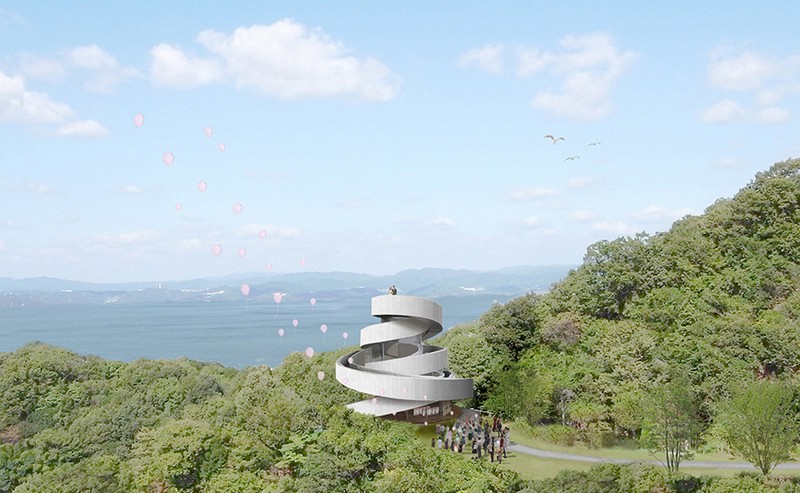 Starting from different locations, the stairways slowly spiral upward to become one—a device symbolic of the bride and groom's path of marriage and formal union as one.In fact, it is conjectured the bride and groom will actually ascend the separate spiral stairways to meet at the top, embrace, and receive the blessings of those in attendance watching from the garden. The upper portion of the 135 meters of handrail will be greened with cascading plants. As time passes and the seasons change, the chapel will present a rich appearance and personality.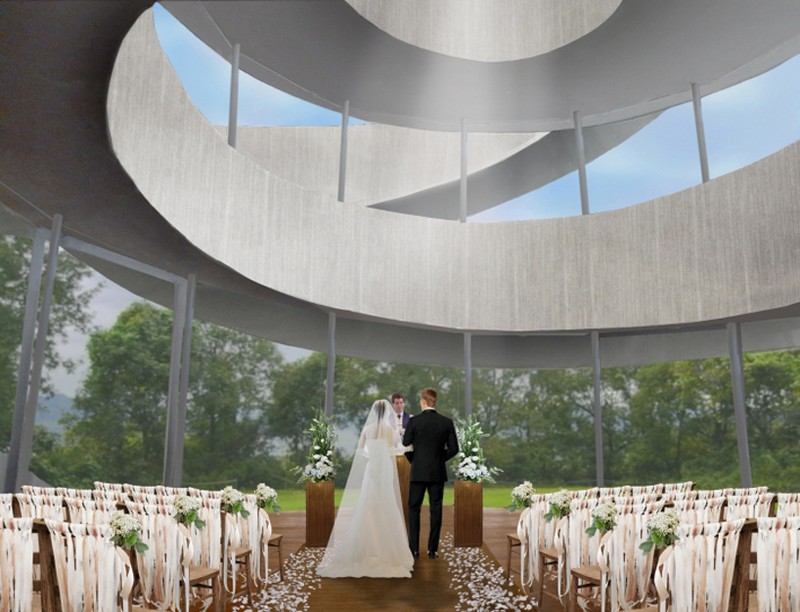 In conjunction with a skylight, glass windows between the spirals produce a suitable interior environment for holding a ceremony in natural surroundings while also minimizing the need for electrical illumination. In the portion of the chapel receiving the harshest solar radiation, the glass windows are set back from the exterior wall to form an eave and reduce the thermal load. Deriving advantage from the high ceiling, we have established apertures at the top and ground levels so as to promote natural ventilation by means of the gravity difference.
Project Info:
Project Name: Ribbon Chapel
Architect: Hiroshi Nakamura & NAP
Completion : 2013.12
Principal use : Chapel
Structure : S structure
Site area : 2500㎡
Total floor area : 80㎡
Building site : Hiroshima
Structure design : Ove Arup & Partners Ltd