RELEASE and SPLIT Lamp: Unique Lighting designs by Dror Kaspi / Ardoma Design
SPLIT lamp is a contemporary lighting design available in two versions- a table lamp, called Release and a pendant light, called Split, Manufactured from concrete and aluminum. The unique form insinuates a previous action of force opening of a rigid cylinder to reveal a gentle light hidden inside.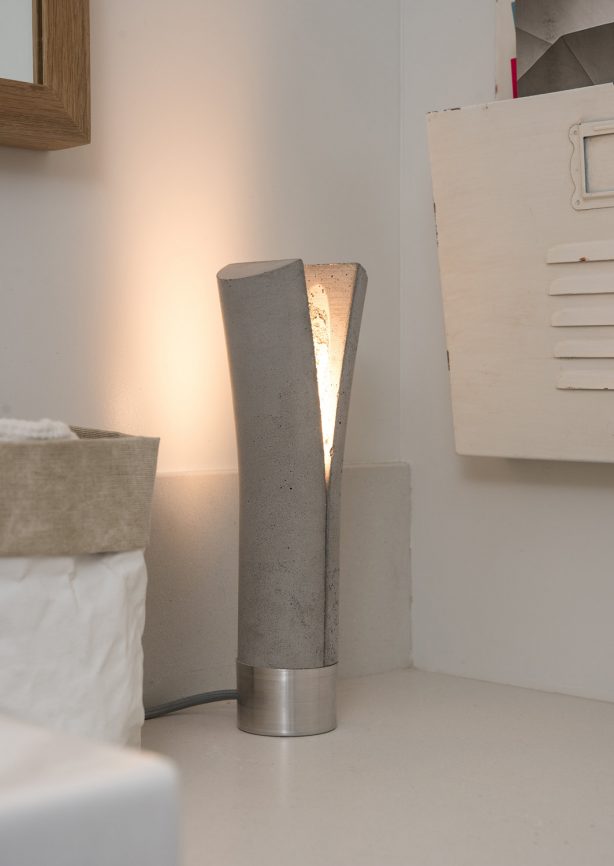 The RELEASE table lamp continues the story of SPLIT Light, it's an amazing contemporary lighting design for your home interiors especially for the bedrooms, So you can use it as a bedside lamp.
SPLIT pendant lamp have a unique shape of concrete and aluminum. SPLIT light is perfect for home interiors such as living rooms, kitchens, and for retail spaces such as shops and even restaurants.
It's a demonstration of contrasts that brings out the fragility and vulnerability of probably the most resistant whereas creating an intriguingly flowing minimalistic form that unites the symbols of each gender into one body. 
The aluminum bases of the lamps come in either silver, emphasizing roughness and resistance, or one of three pastel colors, emphasizing softness and gentleness. The multiple bases also allow the lights to fit into any room decor style.
Measurements:
Height: 28cm
Max. Diameter: 10cm
1.5m Grey Cloth Cable
E14 7W LED bulb included
Split Lamp Design by Ardoma Design
 Thanks for visiting! If you like this Split Lump project, You can share it with your friends! Also follow us for more Lighting  .