Museum of Contemporary Art by Daniel Libeskind in Milan, Italy
Daniel Libeskind got approved on his plans for  new museum of contemporary art to be located within the citylife plan on the former fiera grounds in milan, italy. five square floor plates rotate with each successive level generating a fluid geometry. Influenced by leonardo da vinci's proportions of the vitruvian man, the twisting form promotes the visionary design, fashion and furniture work that has become internalized within the milanese lifestyle. planned public transportation stops intend to link the cultural center with the city's thriving core.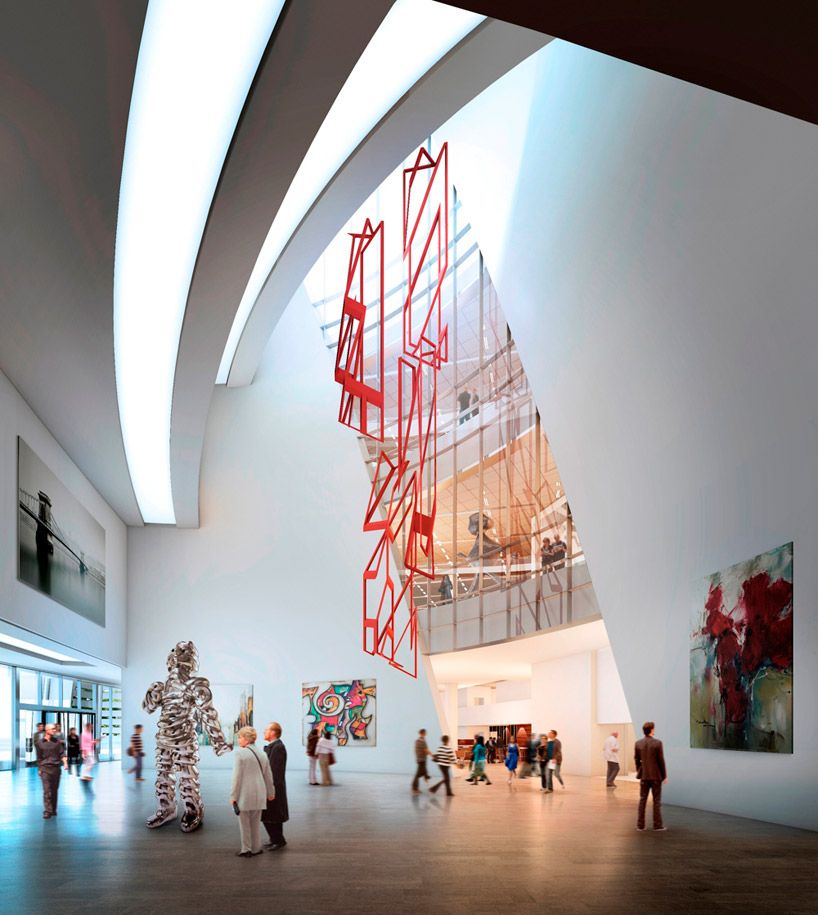 The building will consist of five thousand square meters of conditioned gallery space and seven thousand square meters of external space with garden terraces on every floor including the roof. the ceilings were placed at a minimum height of 5.5 meters to ensure their ability to host any proposed exhibition. the lobby features an 8 meter high atrium to suspend artwork while providing ventilation to upper galleries. the light rhythmic exterior cladding is visible from the interior through the glass curtain wall allowing visitors to experience their luminous qualities. the slender horizontal bronze varnished aluminum panels create a brise soleil pattern while filtering direct light from entering the galleries.