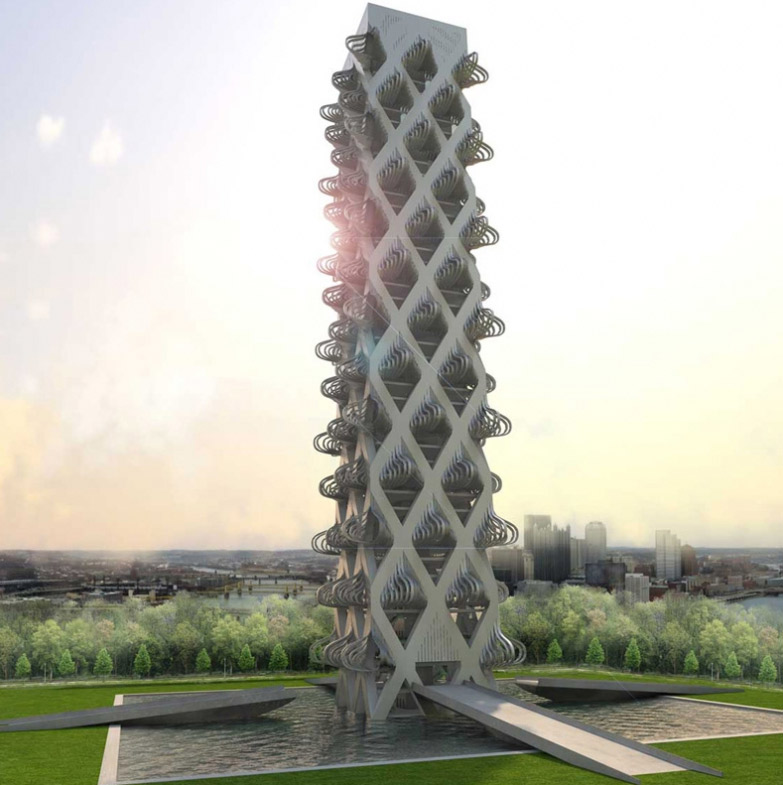 Revolutionary & dynamic design of the this Metamorphic Skyscraper "Kinetower" by Kinetura, transfer architecture to another level more adapted to the environment and more an expression of Tec …It's an interactive architecture.
The Kinetower is Kinetura's concept for a building whose façade elements responds to the sunlight or for the user inside. Kinetura is design team of Barbara van Biervliet and Xaveer Claerhout established 2006. Meanwhile they both run the architecture office Claerhout-Van Biervliet since 1995. Kinetower is interesting design to promote their concept:
"The Kinetura concept is adding a new dynamic dimension to common static design and architecture. By making use of the flexible characteristics of specific materials combined with motion-based technologies, objects transform in a silent and nearly imperceptible way into a contrasting shape with a completely different functionality and expression.
As if a extra dimension were involved…
"This concept truly shares the philosophy of kinetic architecture. Their current focus is relation of light, time and space. To approach kinetic lighting towards installations and products, as in comparison to kinetic lighting system of Philips, is really amazing and will be covered on KineticArchitecture.Net soon. Their products will be showcased at the Euroluce 2011 12-17 April in Milan, Italy. Recently I had the opportunity to interview with Xaveer Claerhout of Kinetura, which goes as follows…
Check this Video: