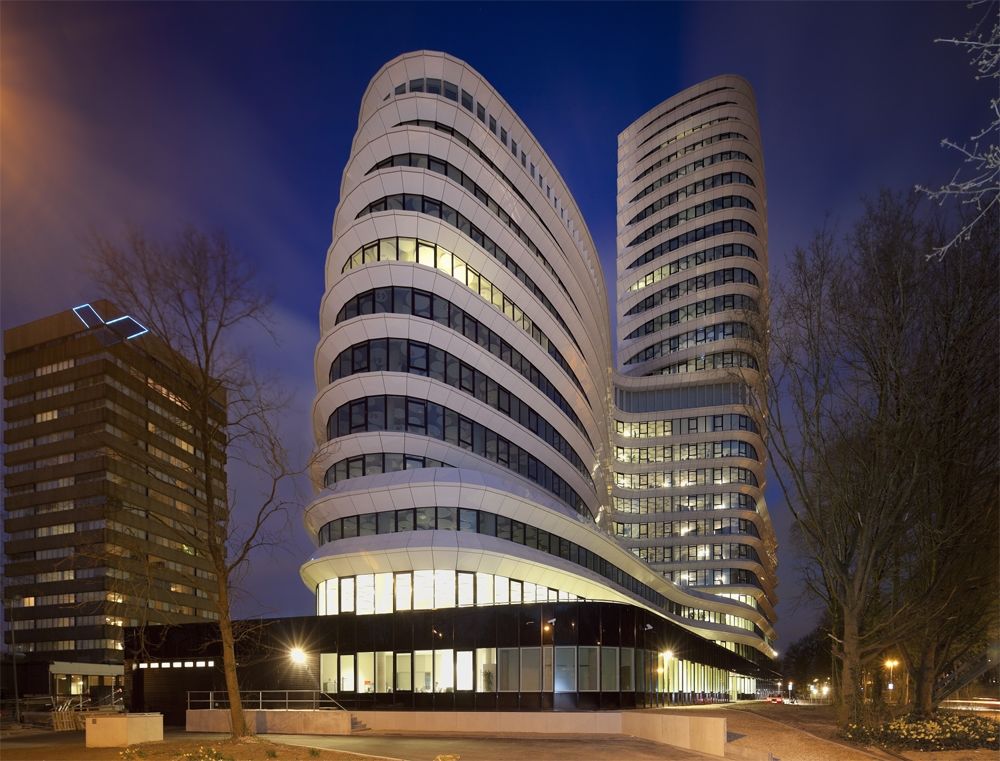 UNStudio/Ben van Berkel and consortium DUO² complete swirling commercial tower
A new, 92 meter tall complex of soft, undulating curves marks the skyline of Groningen. This asymmetric, aerodynamic construction is set amidst small, ancient woodland, sheltering rare and protected species. The project includes the design, construction and financing of two public institutions; the national tax offices and the student loan administration. The commission from the RGD (National Buildings Service) includes, besides the architecture, the management and building maintenance and care of facilities and services for a period of 20 years. Accommodating 2,500 workstations, parking facilities for 1,500 bicycles and 675 cars in an underground garage, the building will be surrounded by a large public city garden with pond and a multifunctional pavilion with commercial functions.
The governmental office complex is built as part of a far-reaching form of public-private partnership (DBFMO) that is designed to effectuate on a more efficient use of public funds. The design, construction, financing, managing and maintenance of the building was hosted by one consortium consisting of Strukton, Ballast Nedam and John Laing. This consortium won the competition for the project on the basis of a combination of esthetic, technical and financial criteria. UNStudio, as the architect of the project, collaborated with Lodewijk Baljon for the landscape design, Arup for the engineering and Studio Linse as the interior advisor.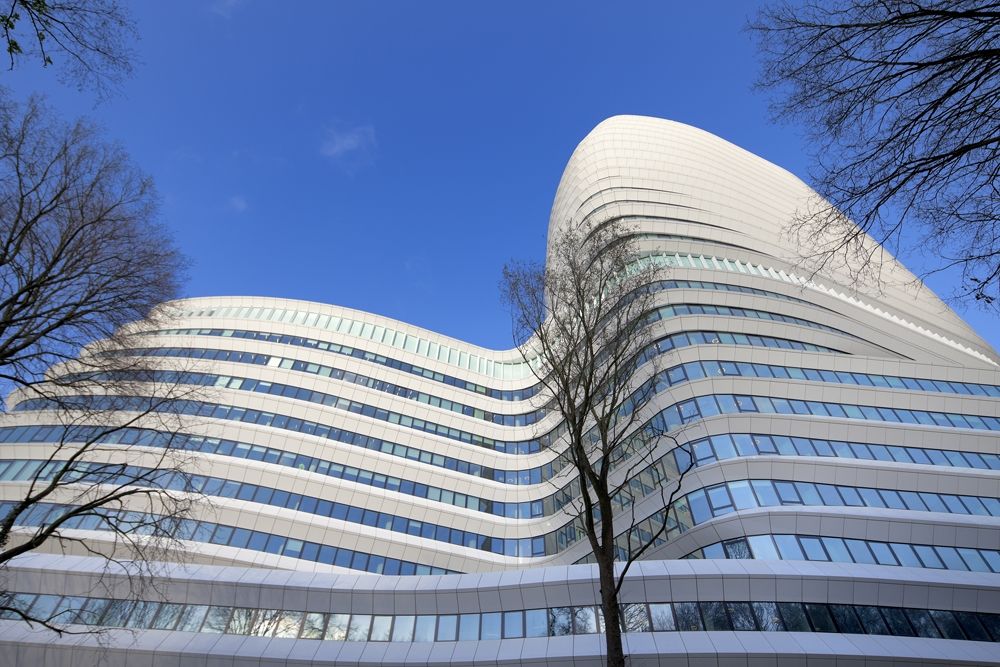 The design for the Education Executive Agency and Tax Office building, accommodating 2,500 employees, reflects and caters for the separate identities of both user groups, whilst simultaneously creating synergy by means of shared use of secondary spaces – among which underground parking facilities, public gardens, a central hall and a pavilion for commercial functions. The aerodynamic form of the building has been achieved as the result of extensive sun and wind studies. The terraces, rounded corners and façade design guarantee minimum disruption to the microclimate of the surrounding urban green space, known as the 'Sterrenbos', whilst integrating sun shading, wind regulation, daylight penetration and construction in one concept, with the result that both material and energy use are minimised.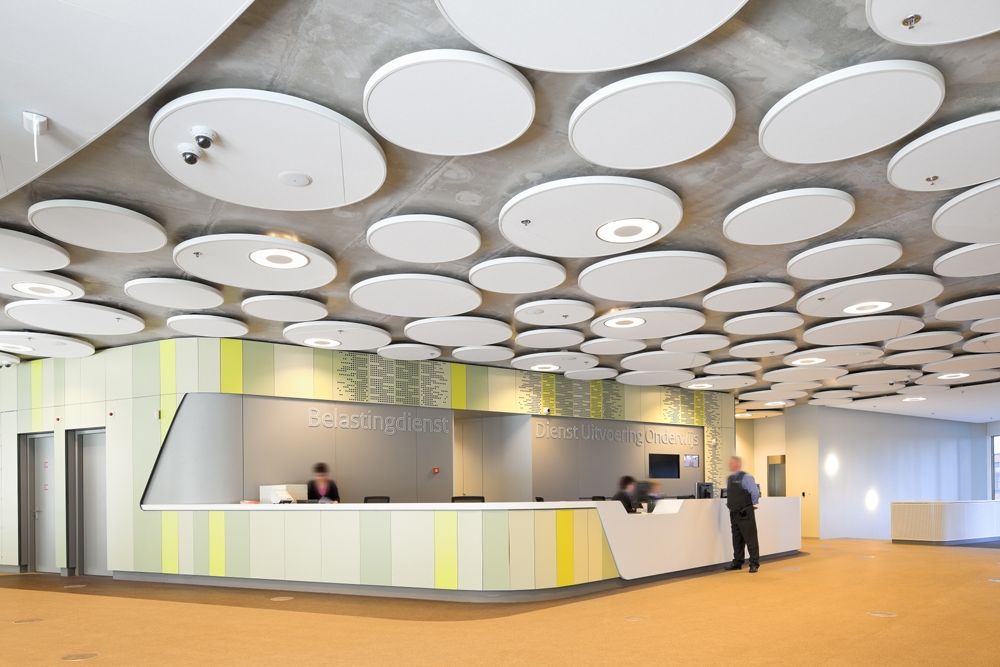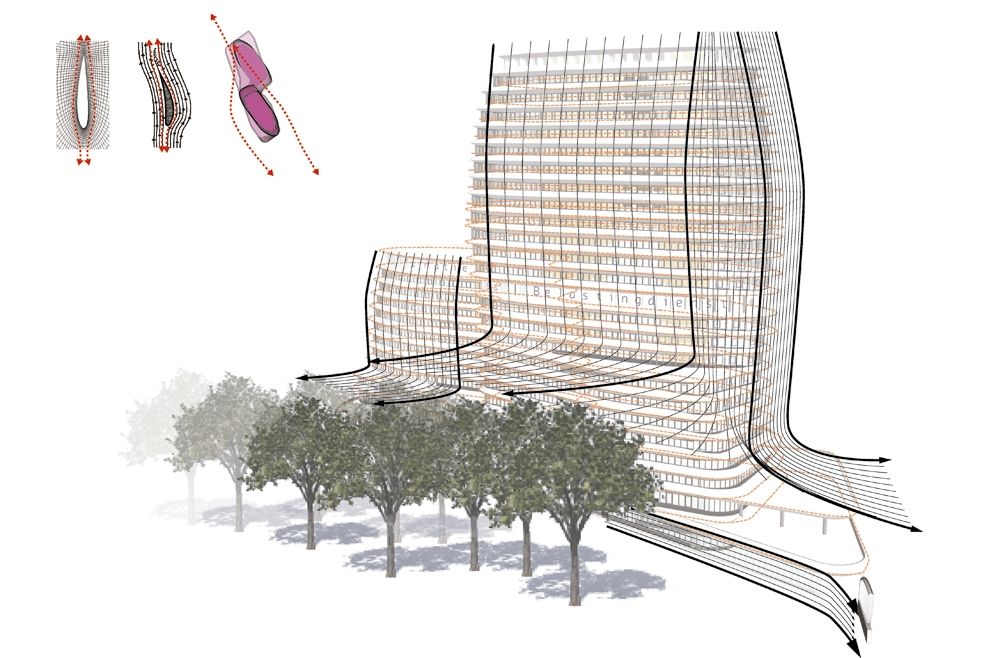 Sustainability
Designed by UNStudio, the building is one of the most environmentally-friendly buildings in the Netherlands, particularly in the high-rise building category. It is economical with energy, economical in the use of water and the greatest possible use is made of environmentally-friendly materials. In order to keep energy consumption as low as possible, long-term energy storage is used. By means of long-term energy storage 'coldness' can be drawn directly from the ground and used for cooling. Heat also comes from the ground and can be used for heating after a limited and highly cost-effective addition of energy. This leaves the way open for an innovative ventilation concept based on overpressure. The result is a considerable saving in primary energy.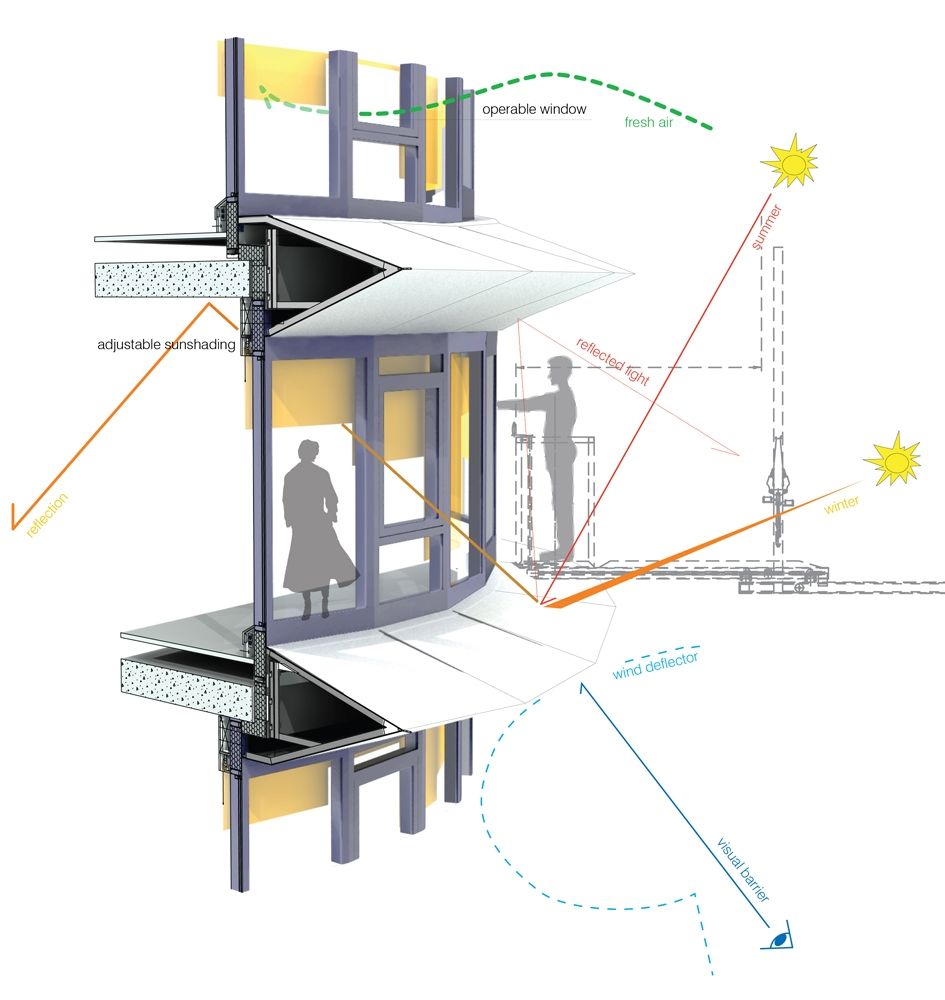 Summary:
Client of the consortium: Dutch Government Buildings Agency (RGD)
Client UNStudio: Consortium DUO² (Strukton, Ballast Nedam, John Laing)
Program: Office building (phase A); underground parking (phase B); public city garden, pavilion (phase C)
Building surface: 48.040m² offices, 21.000m² parking, 1.500m² pavilion
Building volume: 215.000m³Building site: 31.134m²Status: Completed
Credits:
UNStudio: Ben van Berkel, Caroline Bos, Gerard Loozekoot with Jacques van Wijk, Frans van Vuure, Lars Nixdorff and Jesca de Vries, Ramon van der Heijden, Alicja Mielcarek, Eric den Eerzamen, Wendy van der Knijff, Machiel Wafelbakker, Timothy Mitanidis, Maud van Hees, Pablo Herrera Paskevicius, Martijn Prins, Natalie Balini, Peter Moerland, Arjan van der Bliek, Alexander Hugo, Gary Freedman, Jack Chen, Remco de Hoog, Willi van Mulken, Yuri Werner, Machteld Kors, Leon Bloemendaal, Erwin Horstmanshof.Consortium DUO2, Partners:Strukton Integrale Projecten BV, Ballast Nedam Concessies B.V, John Laing Infrastructure Limited