Designed by australian architects Fender Katsalidis, Merdeka 118 has officially topped out at 118 stories in malaysia, soon to become the world's second tallest tower.
A crystalline tower, more than 678.9 meters (2,227 feet) in height, Merdeka 118 will be the world's second tallest building and beat the Shanghai Tower in China.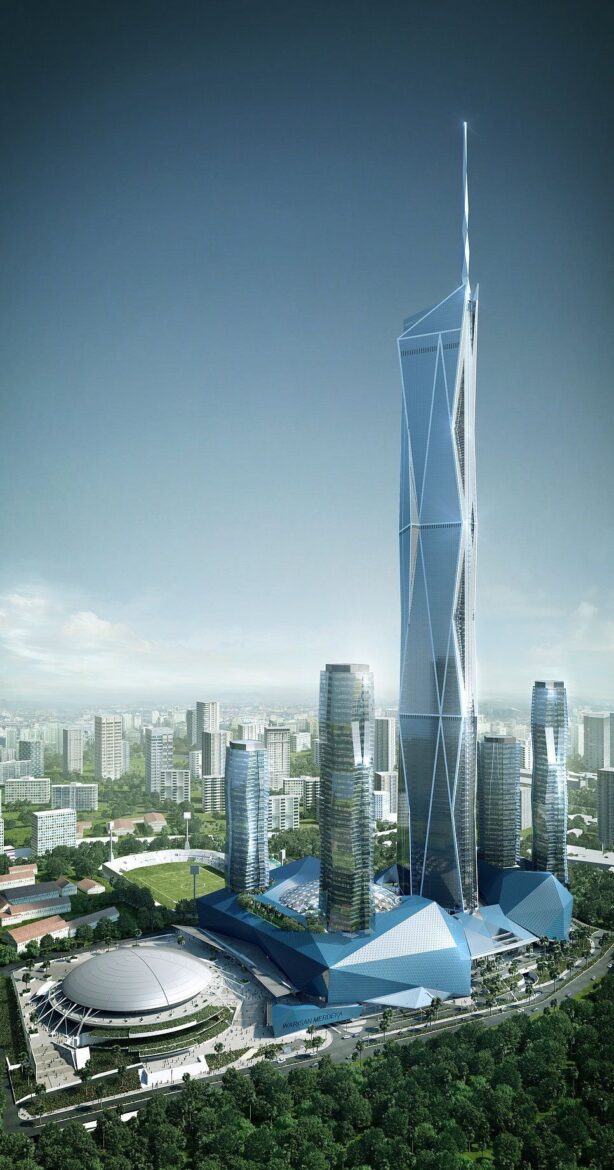 This new Second Tallest Tower in the world will form the centerpiece of Kuala Lumpur's historically significant Merdeka site, where Malaysian independence was declared in 1957.
Flanked by smaller residential towers of varying form, along with a glass-domed covered retail mall, the building's 118 storeys will house purpose-built offices and a six-star hotel, topped by a dual-level observation deck and restaurant.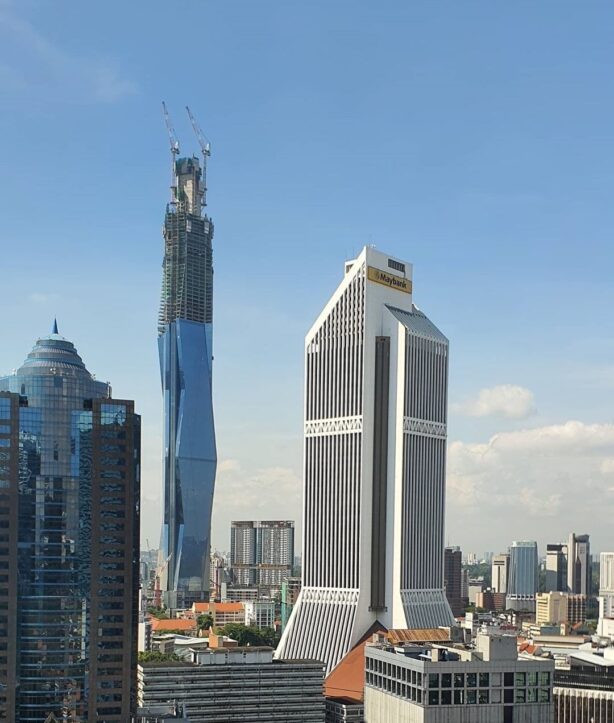 The World's Second Tallest skyscraper's faceted design is an expression of its structural pathways, resulting in a pattern of triangular shapes reminiscent of those found in traditional Malaysian arts and crafts.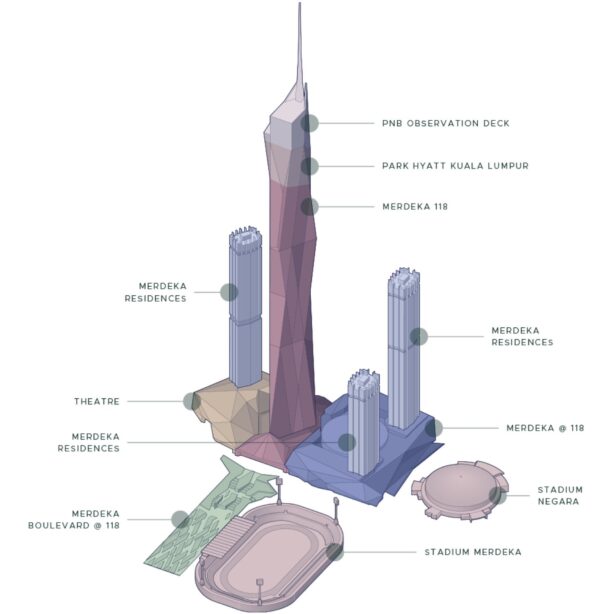 This exterior design language carries through to the soaring atrium volumes of the dramatic podium interior. Seemingly cleft from solid stone, it comprises a lower lobby for hotel access at one end, and at the opposite end, an upper lobby for the offices and retail.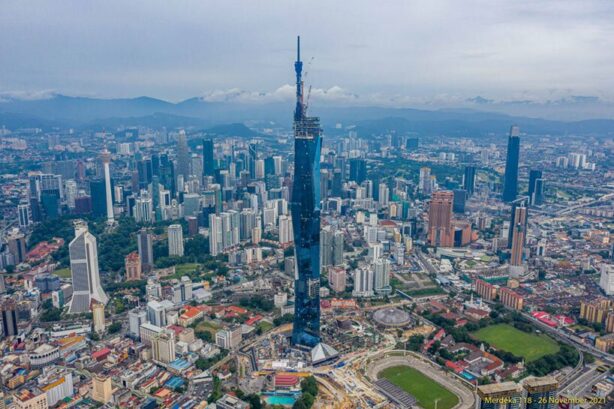 Construction on the project – which has brought together Design architects Fender Katsalidis with local executive architect for tower RSP, local executive architect for retail GDP and precinct landscaping architect Sasaki Associates – commenced in 2015. The construction of the Merdeka 118 tower will be completed in late 2022.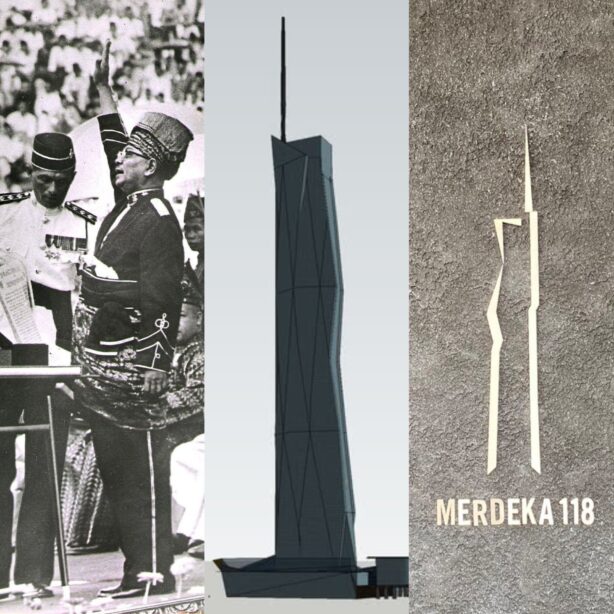 So what is the Top 7 tallest buildings in the world 2022?
Burj Khalifa. Peaking at the height of 829.8 m / 2717 feet, Burj Khalifa stands as the tallest building in the world.
Merdeka 118.
Shanghai Tower: Its is a 128-story, 632-meter-tall megatall skyscraper in Lujiazui, Pudong, Shanghai.
Makkah Royal Clock Tower: Also referred to as Abraj Al Baitis, It is a 120-story, 601 m . It is both the tallest hotel and the tallest clock tower in the world, located in Saudi Arabian city of Mecca
Goldin Finance 117: also known as China 117 Tower, is an unfinished skyscraper in Tianjin, China. The tower was topped out in 2015 at a height of 596.5 m and has 128 stories.
Ping'an International Financial Center: It is a 115-story, 599 m supertall skyscraper in Shenzhen, Guangdong, China.
Lotte World Tower: It is a 555.7-metre, 123-story skyscraper located in Sincheon-dong, Songpa District, Seoul, South Korea.
Project Details: 
| | |
| --- | --- |
| Project name | Merdeka 118 |
| Architects | Fender Katsalidis |
| Client | PNB Merdeka |
| Builder | Samsung C&T |
| Location | Kuala Lumpur, Malaysia |
| Building type | Commercial |
| Status | will be completed in late 2022 |
| Area | 350,000 sqm |
| Floors | 118 |