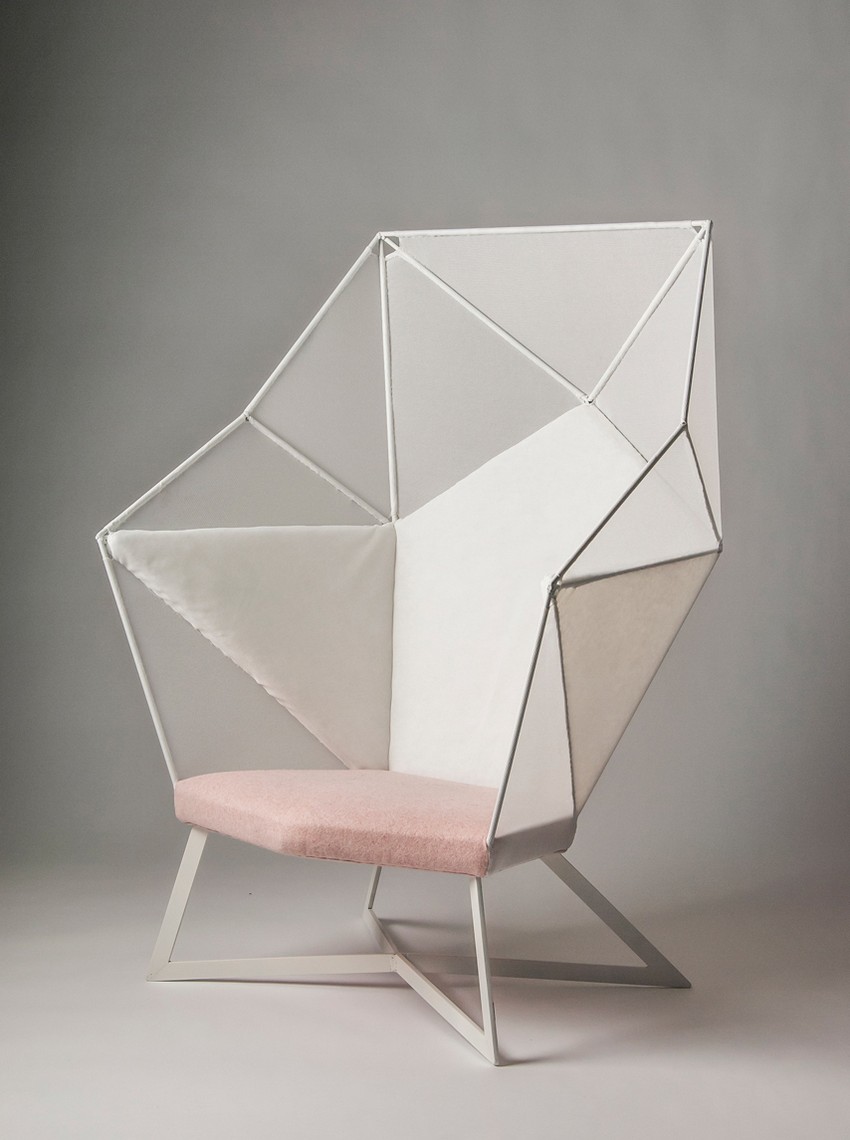 Brilliant Chair designed by Danish designer Eva Fly
From the Designer: A Brilliant Chair is a transparent upholstered lounge chair. The idea was to make a chair, that was both soft and comfortable, but still light in its expression. With the use of alternative upholstery materials, the vertical surfaces of the chair have become translucent. In this way the chair preserves the light flow and lines of architecture, in its interaction with the surrounding space.
The shape is inspired by the brilliant – a transparent object cut in shape to play with light.
Credits: Eva Fly