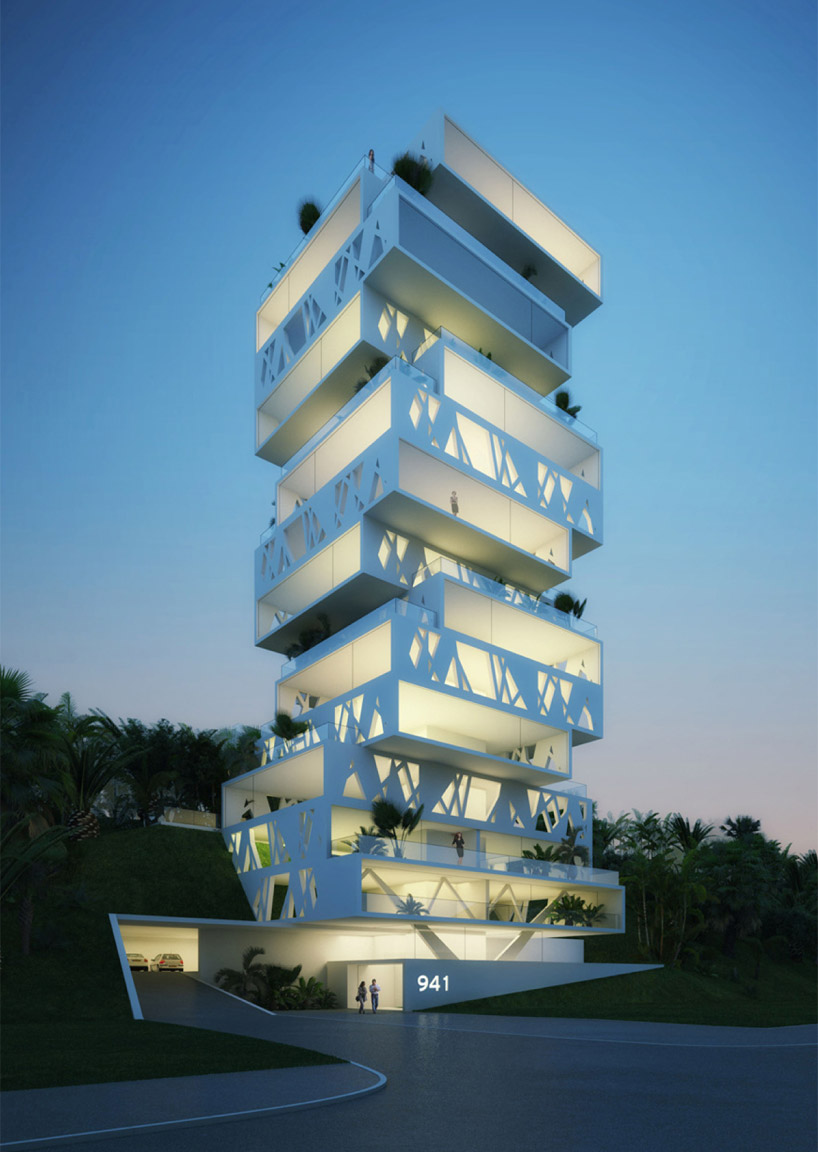 Beirut get a Luxury Apartment Tower designed by Orange Architects
Dutch practice Orange Architects has released their design for 'the cube', a luxury apartment block planned for the eastern district of beirut, lebanon.
The form reaches the maximum allowable height to produce flexible floor plans to optimize breath taking views of the city and mediterranean. the vertical concrete core is internalized to allow views in all cardinal directions while strengthening the building in the seismically active area. the stacked floor plates, varying in floor area, maintain structural
stability by rotating the placement of solid exterior walls by 90 degrees on each successive level.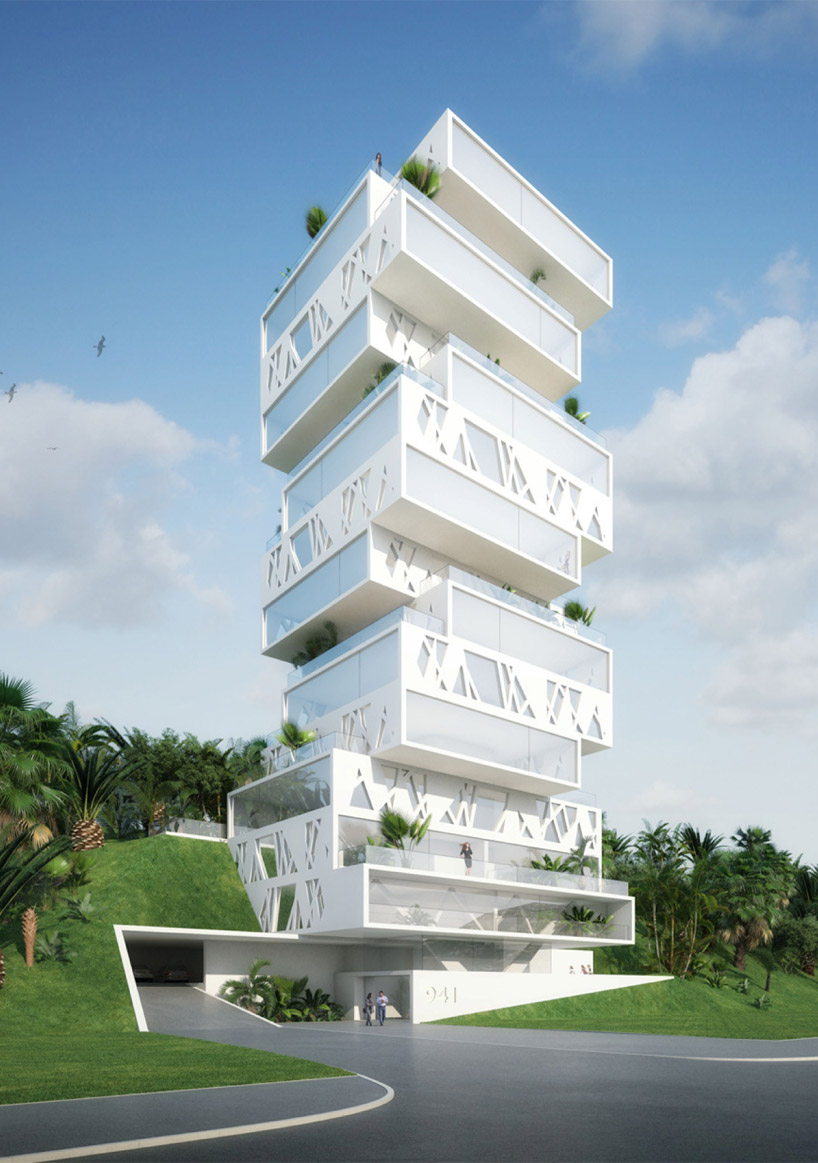 The perforated facade is comprised of a concrete girder which ultimately determines the interior arrangement and exterior appearance. continuous ribbon windows blurring the tangible boundaries enclose the dwelling while framing pristine views of the region. open air verandas containing terrace roof gardens and a children's playground are placed within the natural niches created by the buildings shifting profile. a covered parking garage is concealed at the tower's base within a berm blanketed with native vegetation.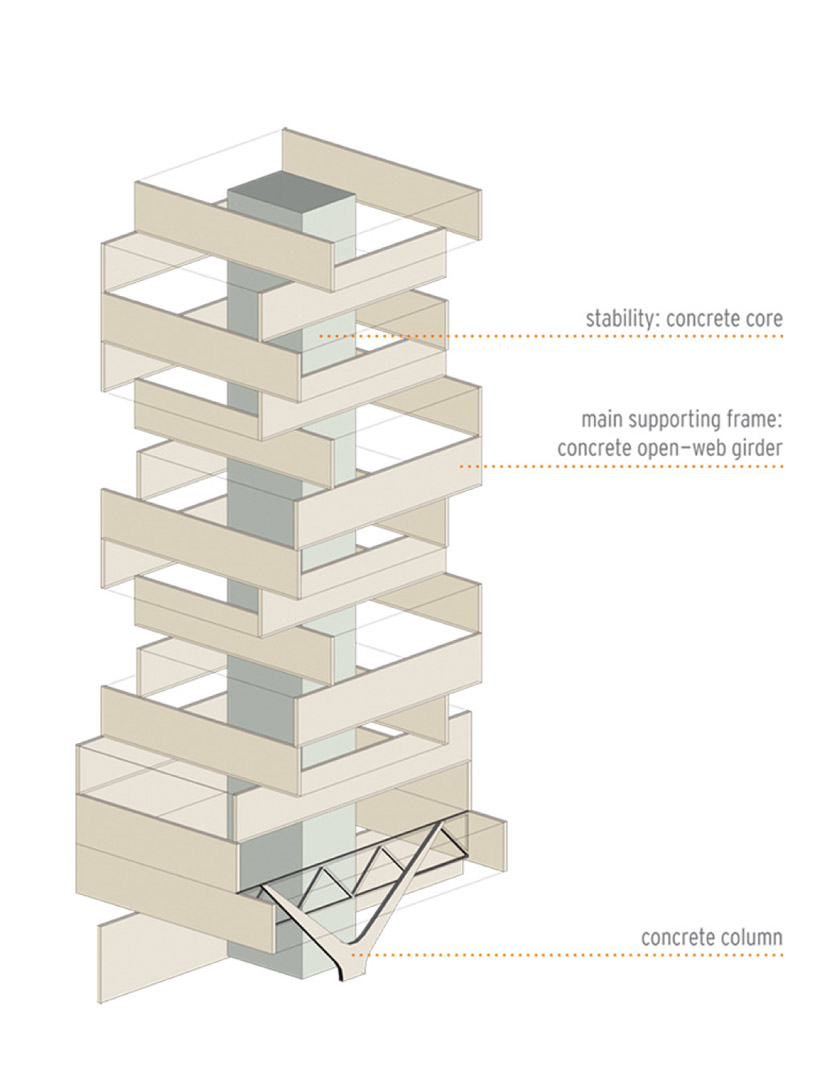 Summary:
project: The cube
location: plot 941, sin el fil in beirut
client: masharii, beiroet libanon www.masharii.com
design: orange architects, the netherlands www.orangearchitects.com
structural engineer: senmar engineering & consultants, beirut libanon
date: 2011-2013
surface: 3600m2 / 19 apartments
height: 50m