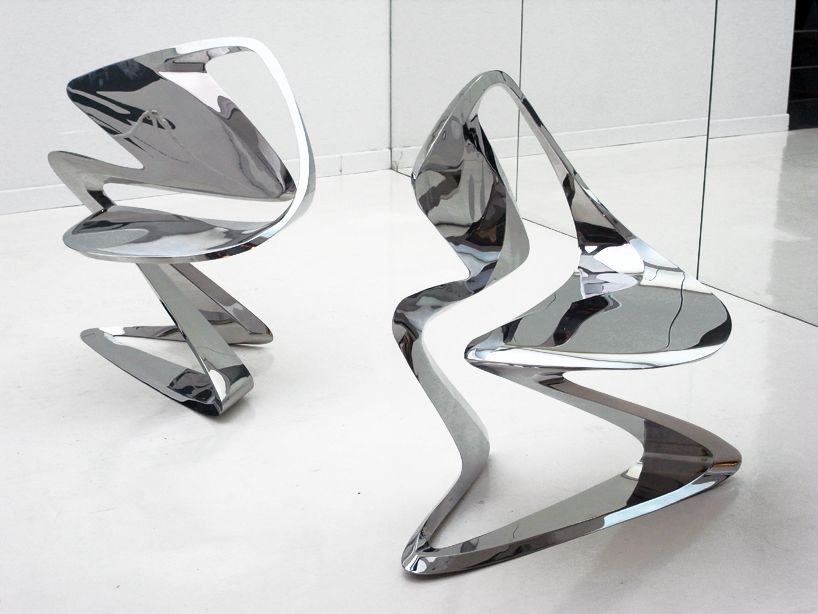 Sawaya & Moroni -The Italian furniture company  presents 'z-chair' by london-based architect Zaha Hadid
as part of milan design week 2011.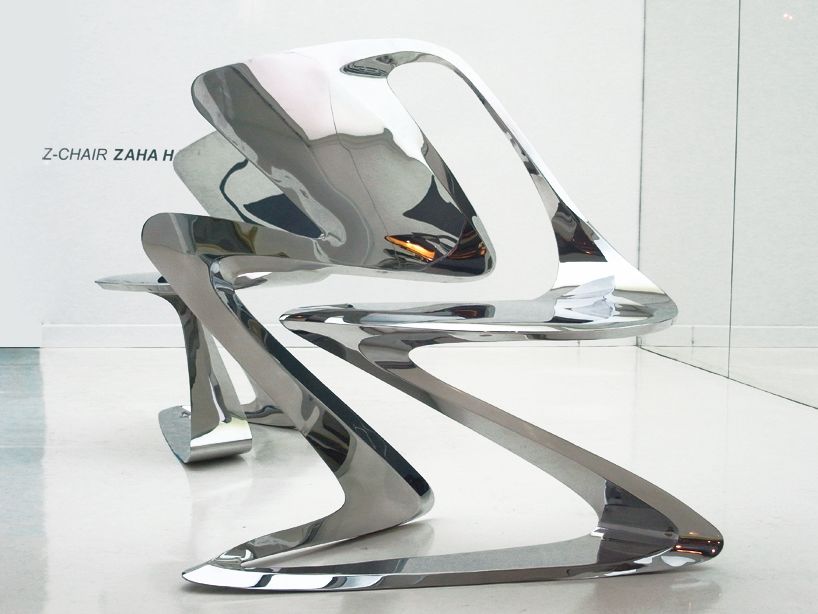 The design is a simple three-dimensional gesture that zigzags in space as part of the continued discourse between form and function, elegance and utility, differentiation and continuity. geometric abstractions inform the design's linear loop, articulated along its path in a language that alternates thin wire streams and large surfaces to provide both ergonomic affordances and inherent stability to the overall shape.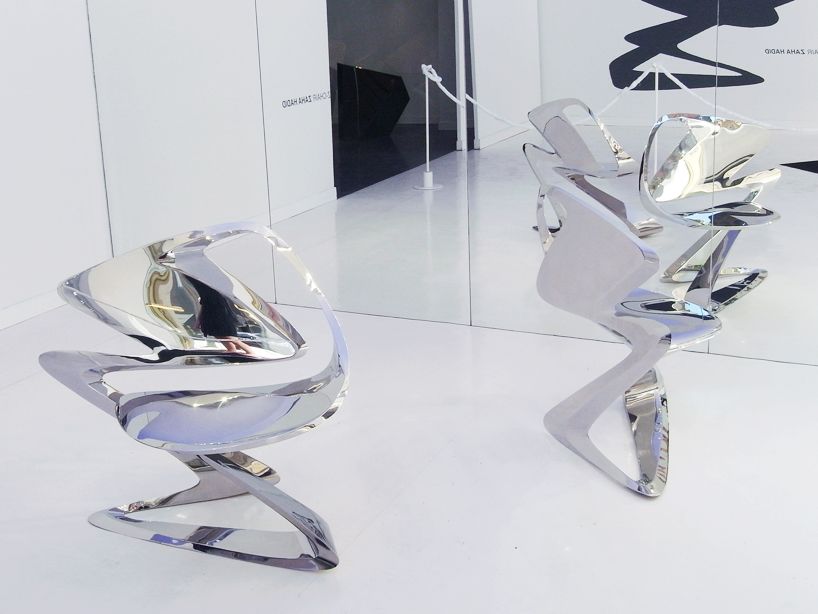 the subtle play of contrasting angular corners and wide, smooth curves are a result of the calligraphic gestures of hadid's two-dimensional works, a three-dimensional presentation of a controlled brush stroke on a canvas, the synthesis of an idea: the sketch.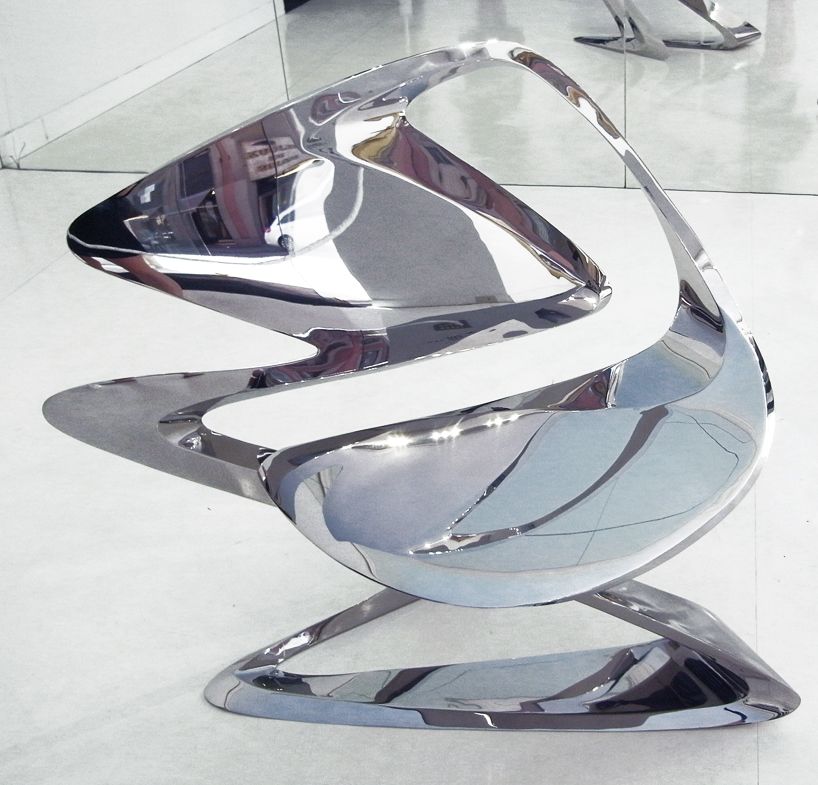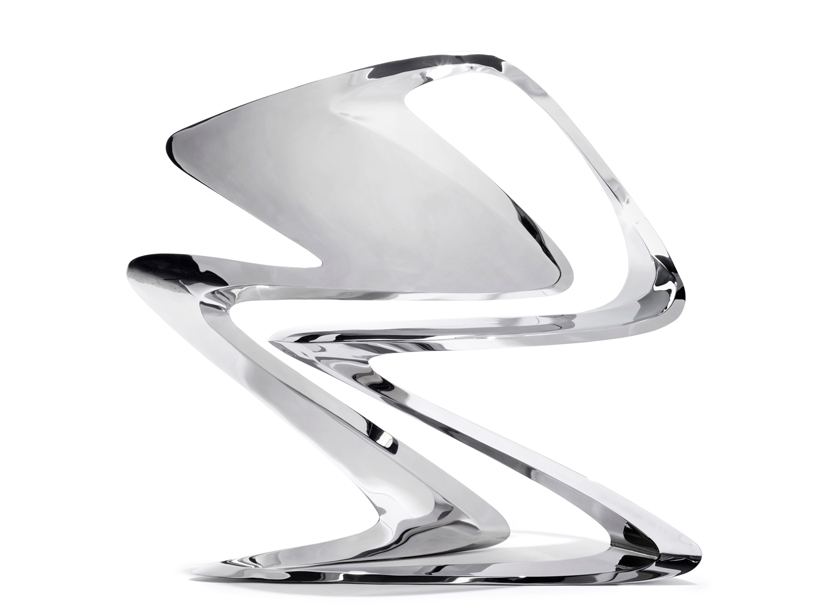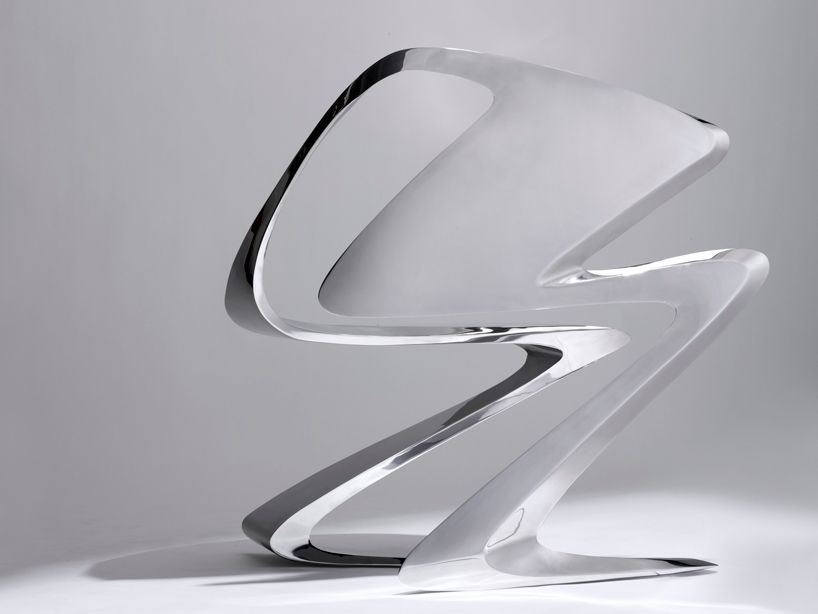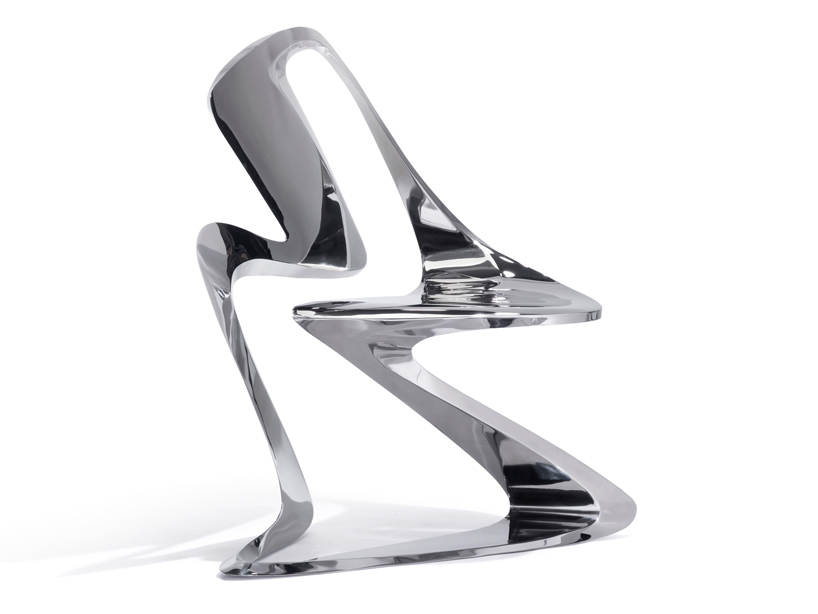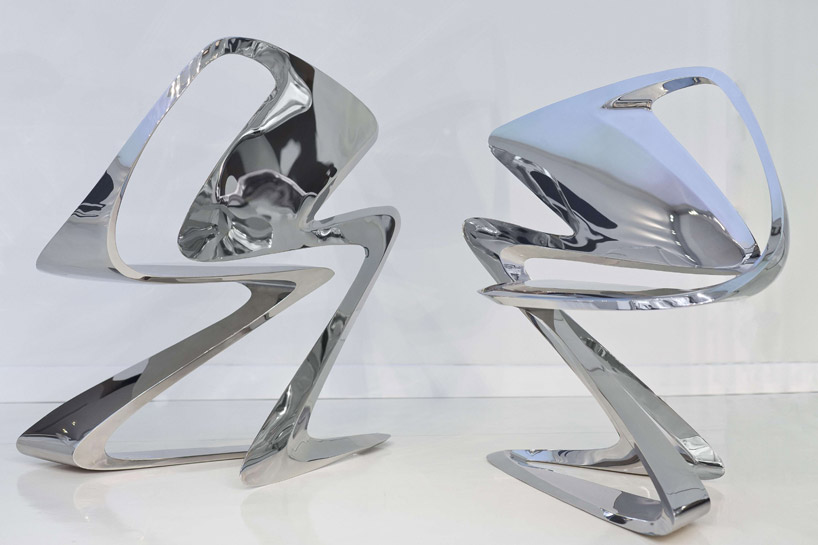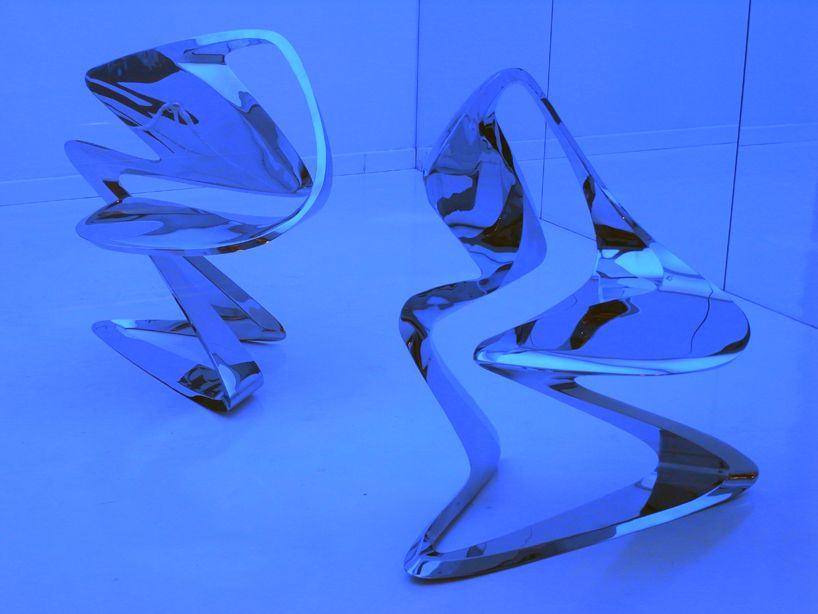 the chairs are displayed within a space of continuously changing vibrant colored lights from cool blues to warm orange and red tones.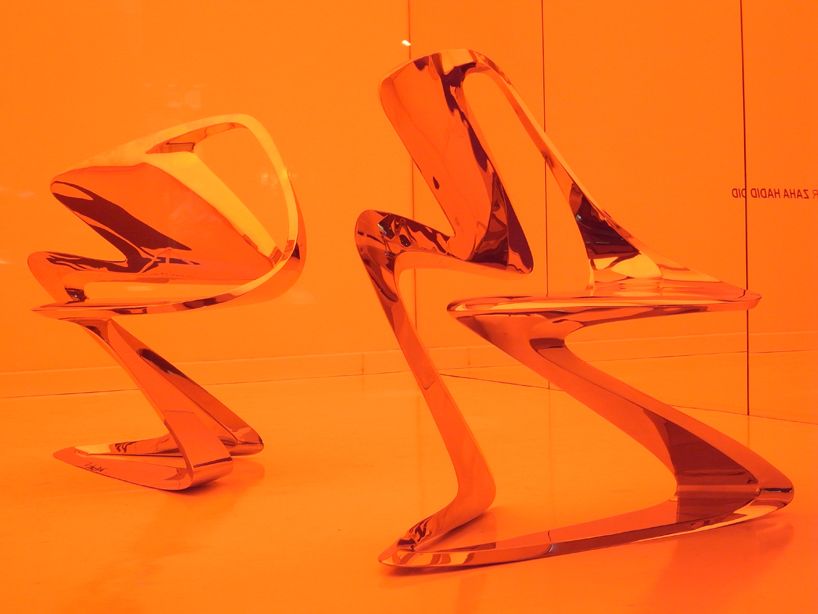 God of Architecture, Zaha Hadid: