Beautiful Vacation House by Matthias Arndt
The Triangle Cliff House is a fairly self-explanatory design by German architect Matthias Arndt. Suited for those who favor life on the edge, Situated on the side of a fictional cliff, this conceptual house looks both eerie and enticing, while appearing as if it belongs to the likes of Bilbo Baggins.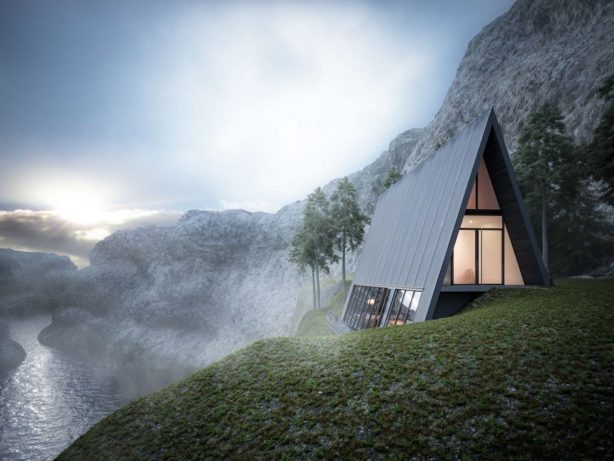 The concept of this beautiful vacation house design comes from an internal project at Arndt's architecture firm, Lichtecht, that features a sharp triangular roof and covered with glass on all four sides. It was an obvious choice seeing that the house is situated off a cliff. On the inside, soft glowing lights are visible, creating a warm, comforting environment shielding its inhabitants from the harsh weather at nightfall. In the renderings, the Triangle Cliff House overlooks a winding river and features two stories of enclosed space.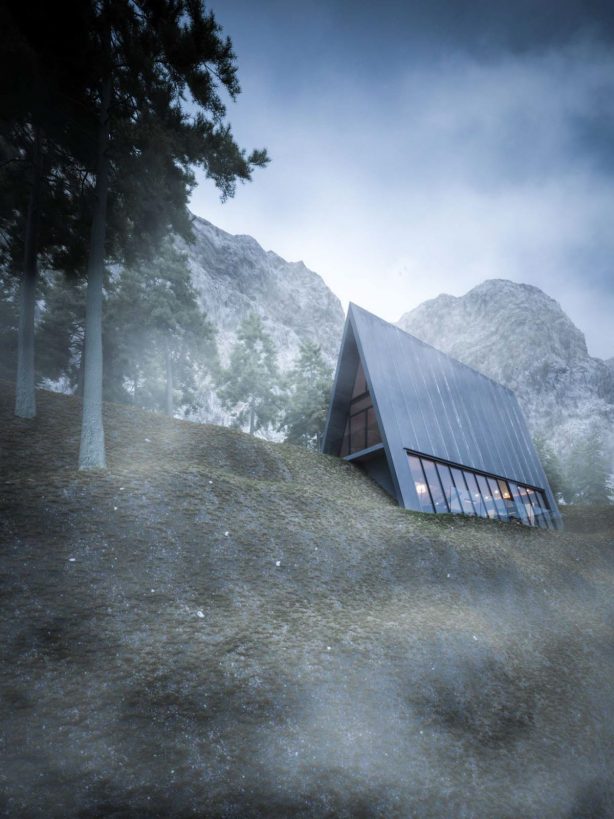 The vision of this vacation home design is to be situated in harmony with the landscape while also radiating with its own full character, claims Matthias on his groundbreaking style. He believes that architecture and nature should hang in symbiosis with one another. And who knows, maybe the Triangle Cliff House will soon be actually standing on a fjord. No one said it has to be in Norway!.