Tokyo Sky Mile Tower will be the next World's tallest building beating the current record holder Burj Khalifa in Dubai!
Plans for Sky Mile Tower floated in Tokyo, Japan, as part of "Next Tokyo" 2045.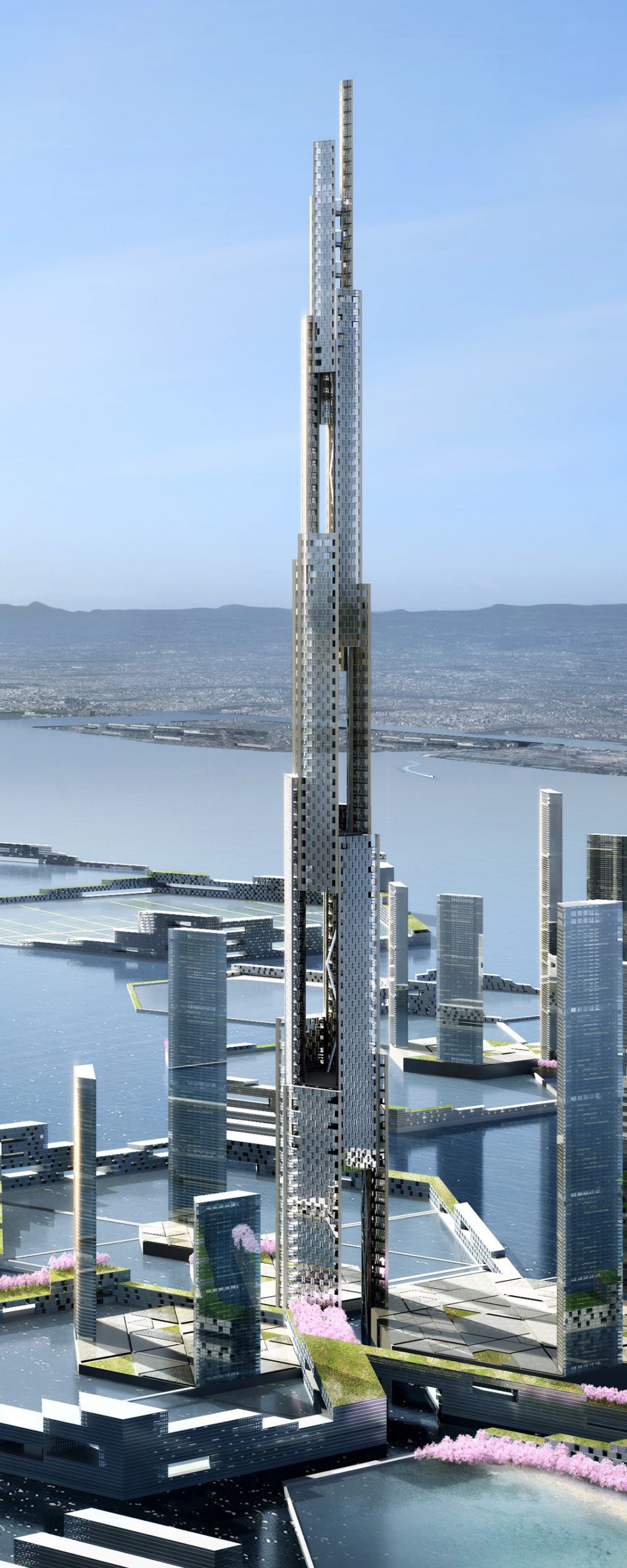 Sky Mile Tower will be a mile-high skyscraper! in Tokyo, Japan, that would not only become the world's tallest building but will be twice the height of the Burj Khalifa in Dubai. Related Story: Top 10 tallest buildings in the world under construction in 2016
Sky Mile Tower is proposed as part of the sustainable Tokyo development plan till 2045. Architects at Kohn Pedersen Fox and structural engineering firm Leslie E. Robertson Associates are planning to build this mile-high building in Tokyo Bay.
The Mile-High Skyscraper would measure 5,577 feet (1,700 meters) in height, roughly double the size of Dubai's Burj Khalifa, which comes in at 2,722 feet (830 meters).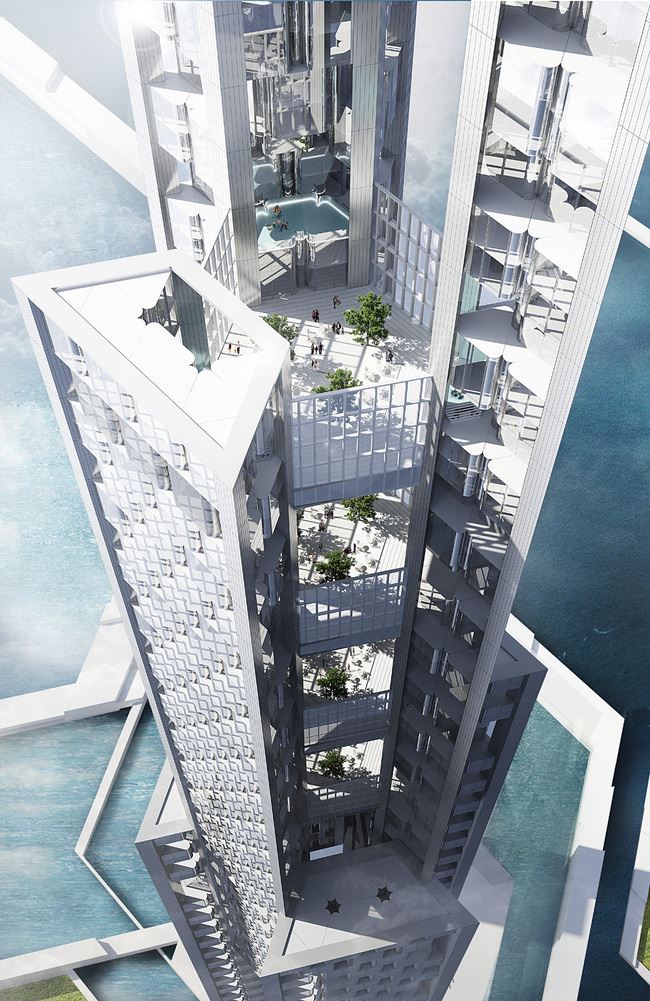 This super-tall building is set to reach a height of 1,700m and host up to 55,000 people in Tokyo Bay, an inlet southeast of the Japanese capital.
Tokyo Sky Mile Tower: The
Future Tallest Building In The World
If the plans are accepted – 'Sky Mile Tower' would be surrounded by a series of man-made hexagonal islands, These islands are designed to protect Tokyo from flooding and act as a foundation for homes for around half a million people.
More images about Sky Mile Tower and Tokyo's future plan: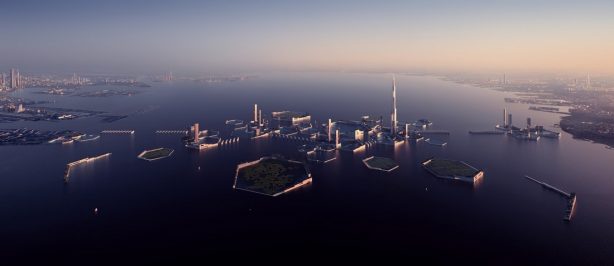 This Mile skyscraper and satellite islands, also come equipped with wind, solar, and algae farms to provide electricity.
The tower's facade has meanwhile been designed to collect, filter and store water from the clouds to reduce the load on the plumbing system of pumping water to the top floors.
To tackle the question of vertical transport, the tower would make use of ThyssenKrupp's cable-free, magnetic levitation elevators, which can run vertically and horizontally.
The Mile Tower will have multilevel sky lobbies where residents would share amenities such as shopping centers, restaurants, hotels, gyms, libraries, and health clinics.
If the plans are approved, the Mega-tall building is set to be completed by 2045.
Kohn Pedersen Fox – Sky Mile Tower Japan