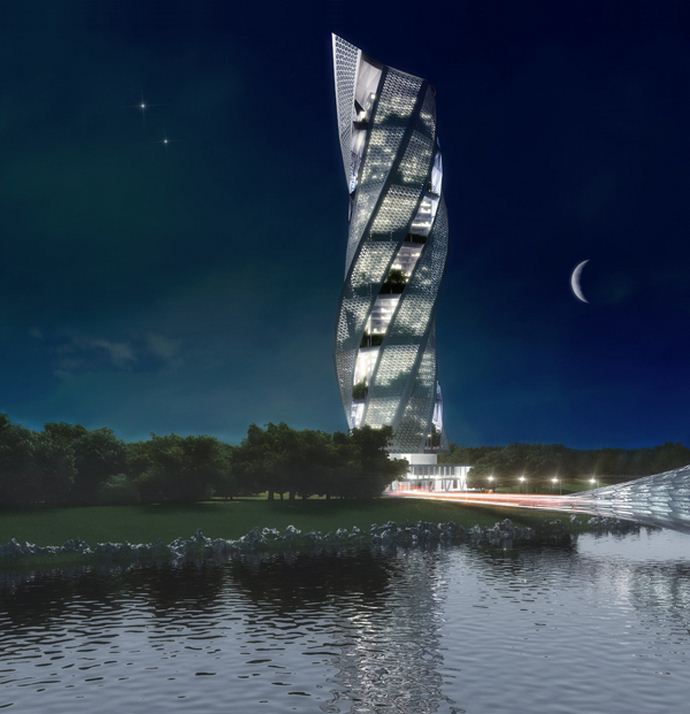 Spear tower is a 5 star luxury hotel designed by Young Serbian Architects Milica Stankovic and Vuk Djordjevic from the Belgrade University of architecture located in Serbia  for their 3rd year of University at the hotels planing studio.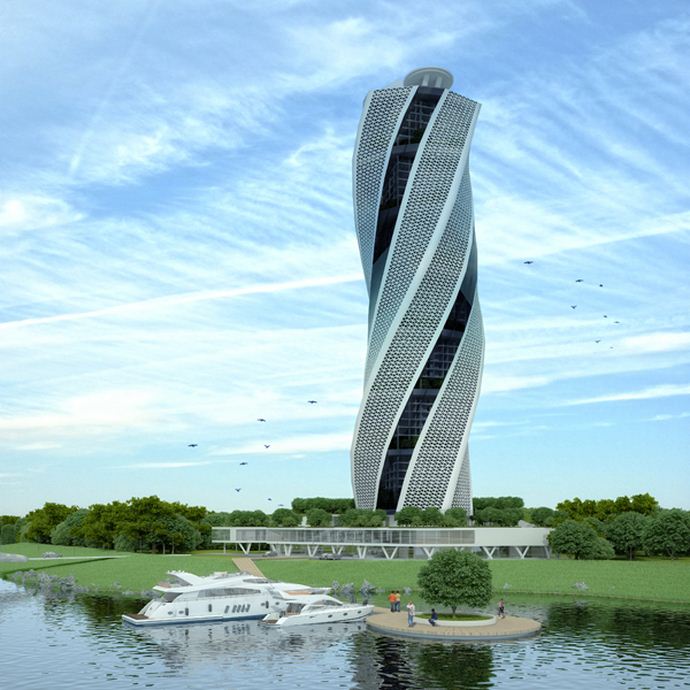 It was their first teamwork and a completly new experience for them.Between several locations they had to choose, they took the War Island, a completely abandoned island on the river Danube in the very heart of the city. The main idea was to create a high-rise hotel as a new land-mark for the city. The tower is 201 meters tall and has 80,000 square meters of space.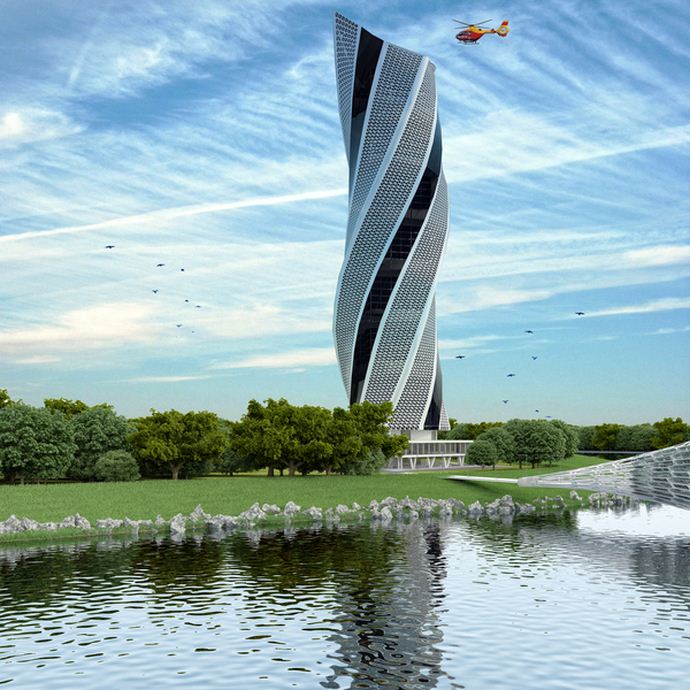 The structural system of the Spear Tower articulates an inner core and an outer shell as a chamfered triangle supported by seven rotated trusses.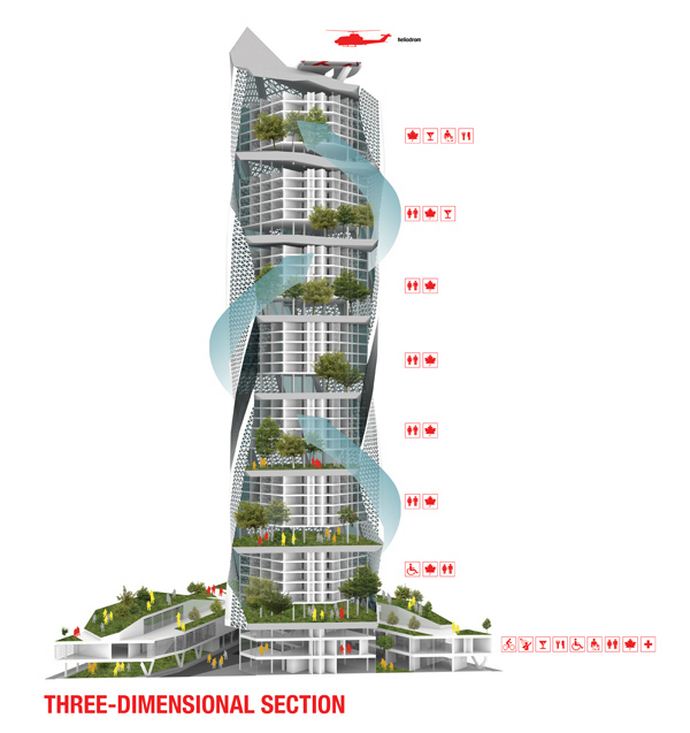 This dynamic profile is reinforced by a series of green floors and extended floors. The green floors are repeated and rotated through every six floor plates while extended green floors are open-space gardens accessible to guests and visitors. This process results in a spiraling tower that emerges in the city. The gap between the inner core and the extended plates allows a maximum level of natural ventilation to the building.
More Images, click on for larger image:
The hotel has four restaurants including one main national restaurant and 3 international restaurants with Italian, French and Chinese  cuisine. Three bars, a large conference area, a wellness center, an art gallery, a library, several shopping areas, and over 250 rooms. The rooms are categorized by size and service.  There are 6 different types of rooms:
12 x rooms for people with special needs
96 x standard rooms with double bed
80 x standard rooms with king size bed
30 x executive rooms
20 x family apartments
2 x president apartments
All the rooms are designed with materials of highest quality meeting the standards of a luxury 5 star hotel. The interiors are futuristically incorporated with the facade and form of the building.