Winners Proposals of London Olympic Games Information Pavilion Competition
[AC-CA] Architectural Competition has shared with us the results of the London Olympic Games Information Pavilion International Competition.
The aim of this International competition is to design a temporary, freestanding information pavilion within the world famous Trafalgar Square in the Heart of London during the 2012 Games.
A total of 164 proposals that were submitted from all over the world, [AC-CA] have been announced the Ten winners of the competition … Check out the ten winning entries below: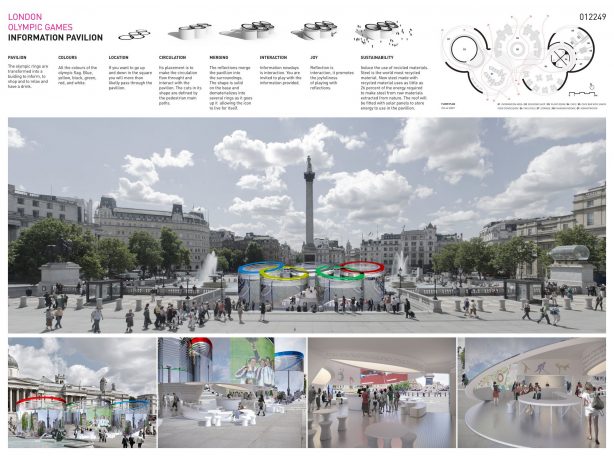 1st Prize was awared to Jose Carlos Cruz, Ines Guedes, Miguel Santos andAntonio Cruz of Porto, Portugal.