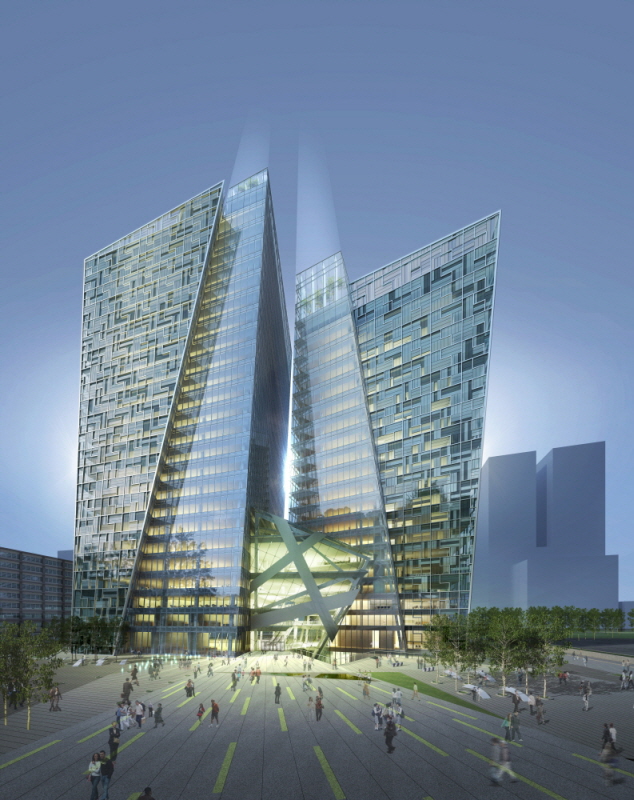 Concept
1. Landmark: Door to symbolize the vision of KT town as landmark
2. Open-Flow: Door to open to the public-Door to welcome the visitation through the city flow
3. Intercommunication: Door to share & communicate with customers
Door to rehabilitate the history & culture of Sejong-Ro:
The design reflects the vision of KT as a landmark tower and the generous spirit of the KT employees, Customers, and Visitors who serve this place. From the exterior, the form clearly emphasizes symbolism of KT by introducing elements for art, culture, nature, environment, and technology. The recognition of the towers and it's facade creates a unique transition between the US Embassy and Kyobo with a dynamic gesture of multiple towers. The spatial flow expands public open space and connection from Gwanghwamoon plaza to Joonghak stream and provides an organic & 3 dimensional linkage from Gwanghwamoon plaza to Cheongjin tower through KT plaza, atrium, and deck. Eventually, the towers will be a center, in which will heighten the spiritual spot of KT technology, and provide awareness of the history & culture of Sejong-Ro to public.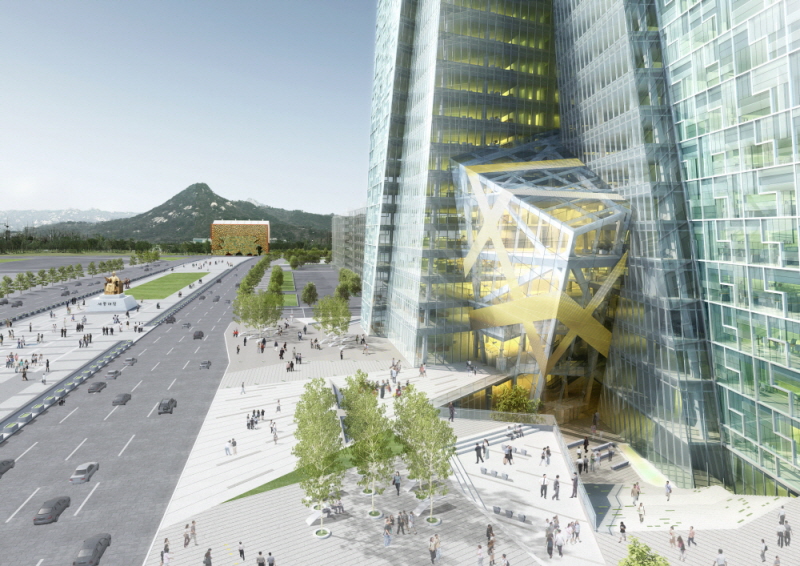 Program & Space Strategy:
Historical & Cultural Axis / Nat'l Symbolic Street: By aligning the façade with US Embassy and Kyobo tower adjacent, KT tower creates not only strong recognition but also buffer space. Active Pedestrian Oriented Street: By minimizing vehicle circulation, site will be surrounded by nature friendly and pedestrian oriented streets with commercial, art and cultural facilities. Expansion of Public Space and Connection to Green Areas: With KT plaza in front and underground passageway, provide public corridor to Cheongjin site through atrium and raised decking. Diverse Views & View Corridors: With fragmented massing, various view corridors can be achieved on different levels to diverse directions.
Find more details  in the Plans images gallery below,  Click on image to Enlarge

Project Info:
Architect: Daniel Libeskind + G.Lab by Gansam Architects & Partners
Location: Seoul, South Korea
Client: KT Corporation