Yes, A Huge & Red Starfish  At the centre of the landmark, Benoy designed Yas Island mega-scheme in Abu Dhabi, sits the world's first Ferrari Theme Park – a thrilling brand experience like no other, a multi-sensory celebration of a design icon. Opening in 2010, Ferrari World Abu Dhabi is set to become the world's largest indoor theme park.
Externally the Ferrari World Abu Dhabi building expresses the language and values of the Ferrari brand itself. Benoy's vision – to create a building that reflects Ferrari's sinuous form, is directly inspired by the classic double curve side profile of the Ferrari GT chassis. The double curve was proportionately applied in elevation to set the structure's length and height. This proportion gave rise to the dynamic scale of the building at 700 metres from tip to tip of the tri-forms.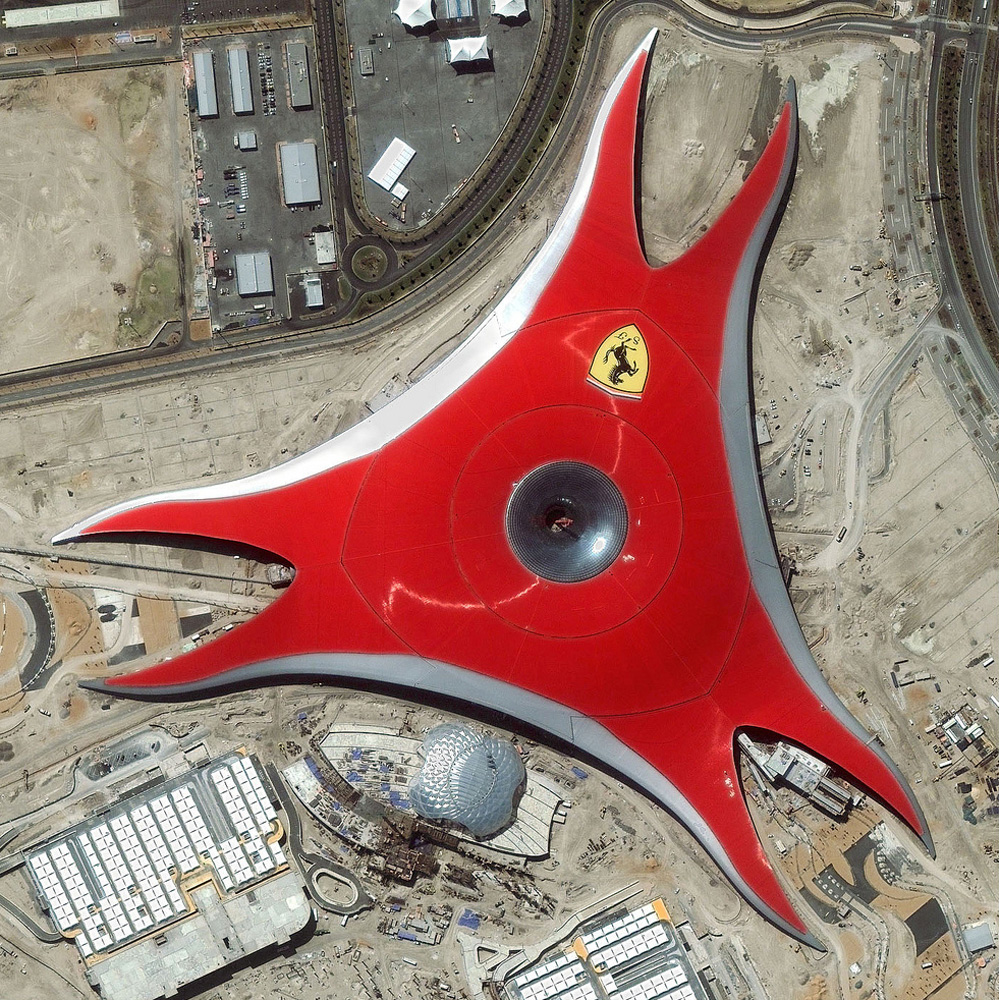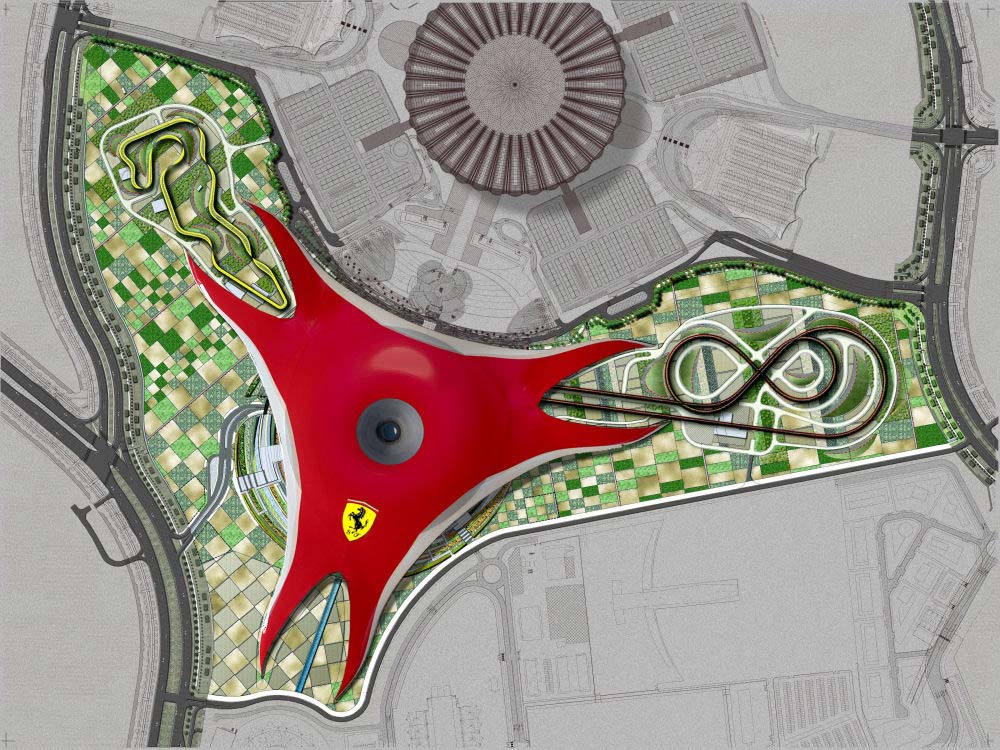 The metal skin roof is highly insulated and the main façades utilise highly efficient glass to reduce thermal loads and glare. The roof houses no Ferrari World Abu Dhabi plant or equipment and provides the back drop to a huge Ferrari logo, that will welcome all passengers flying into Abu Dhabi International Airport.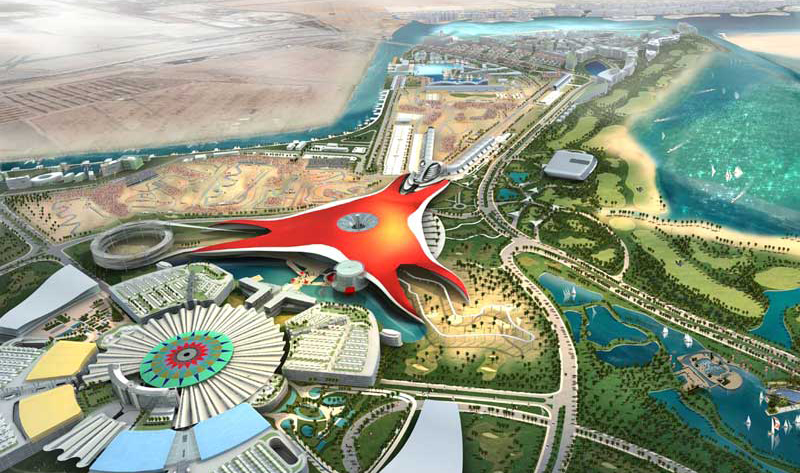 Internally, a collection of over 20 high octane attractions provide excitement for the whole family. The focal attraction will be the 60 metre high 'G-Force Tower' – one of the most intense 'freefall' experiences in the world. Several roller coasters continue the adrenalin raising theme, including the world's fastest, reaching speeds in excess of 200kph.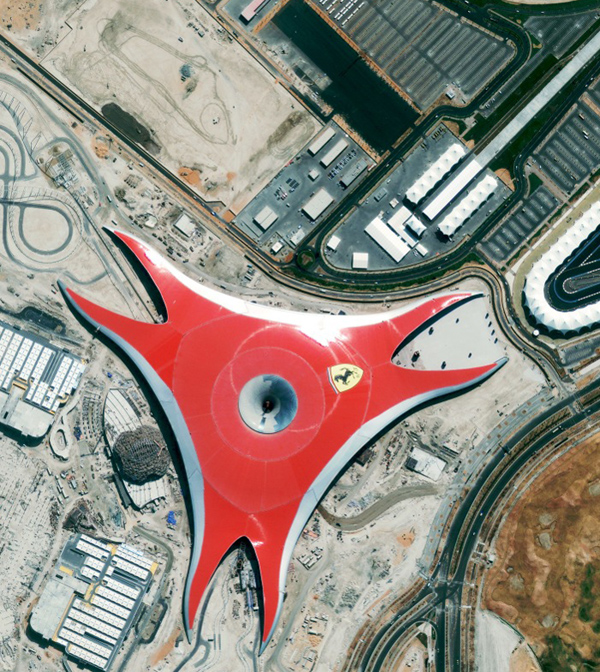 Ferrari World Abu Dhabi's location, scale and purpose combine to present enormous architectural challenges. In response Benoy has delivered a revolutionary design solution. The end result is an iconic landmark leisure destination that reflects both the integrity of the Ferrari brand and the ambitions of Abu Dhabi, and is a project which Benoy is very proud to be associated with.
Google Earth Site View: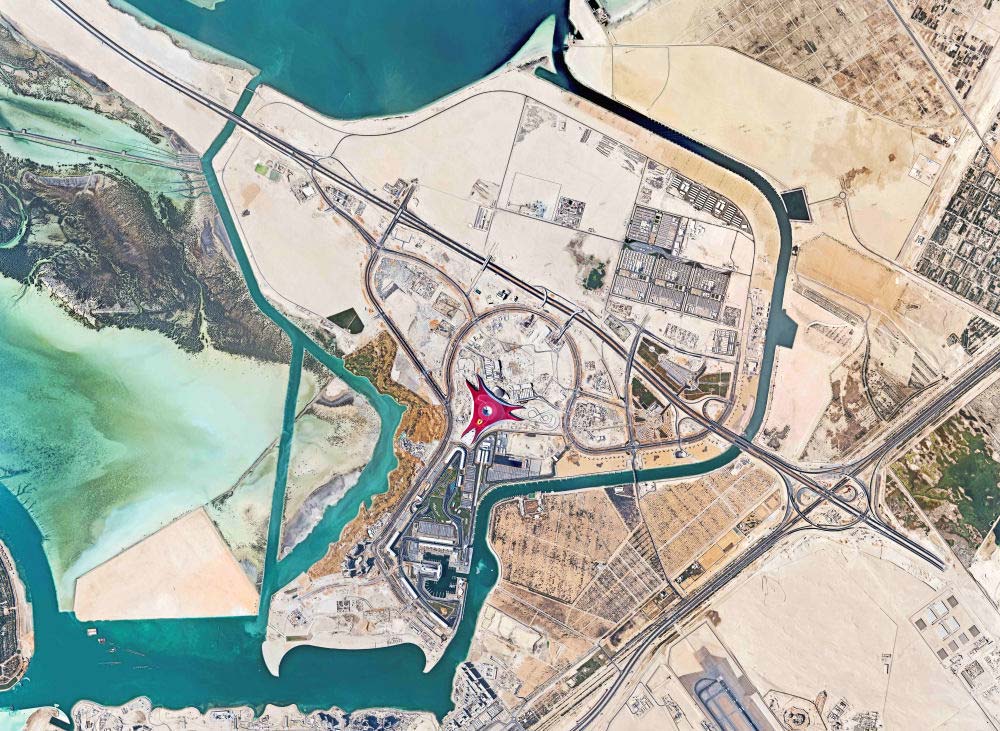 Sketch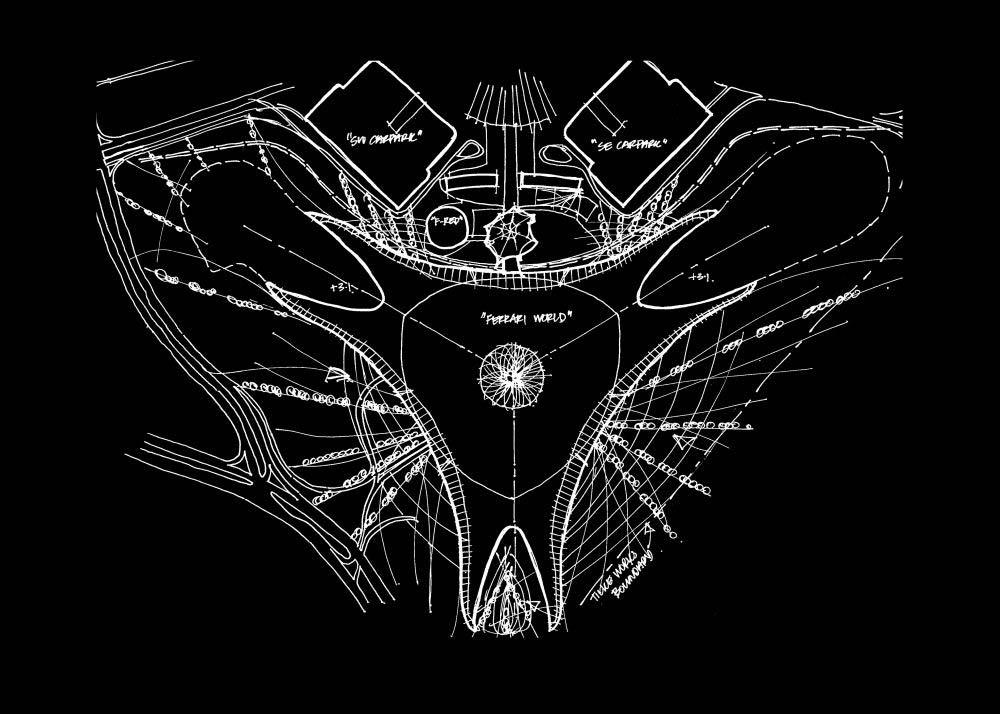 Painting Image of Project  Activities :