Parametric sculptures of Huge Horse Head
Huge Parametric design for Horse Head Sculptures "Kelpies" in Scotland installed by artist Andy Scott.
Horse Head Sculptures named "Kelpies" are one of the largest equine sculptures in the world, standing 30 meters (100 feet) tall.
These Horse Head Sculptures will be the landmark feature of The Helix Environmental Regeneration Scheme on the Forth and Clyde Canal near Falkirk in Central Scotland. They are the brain-child of sculptor Andy Scott and will be the largest public artworks in Scotland.
Andy Scott spent 8 years planning, and one year fabrication and assembly, crafting steel parts into intricate busts that allude to the legendary Scottish water spirit that takes the form of a horse. The Kelpies now reach into the skies above Falkirk & Grangemouth in central Scotland.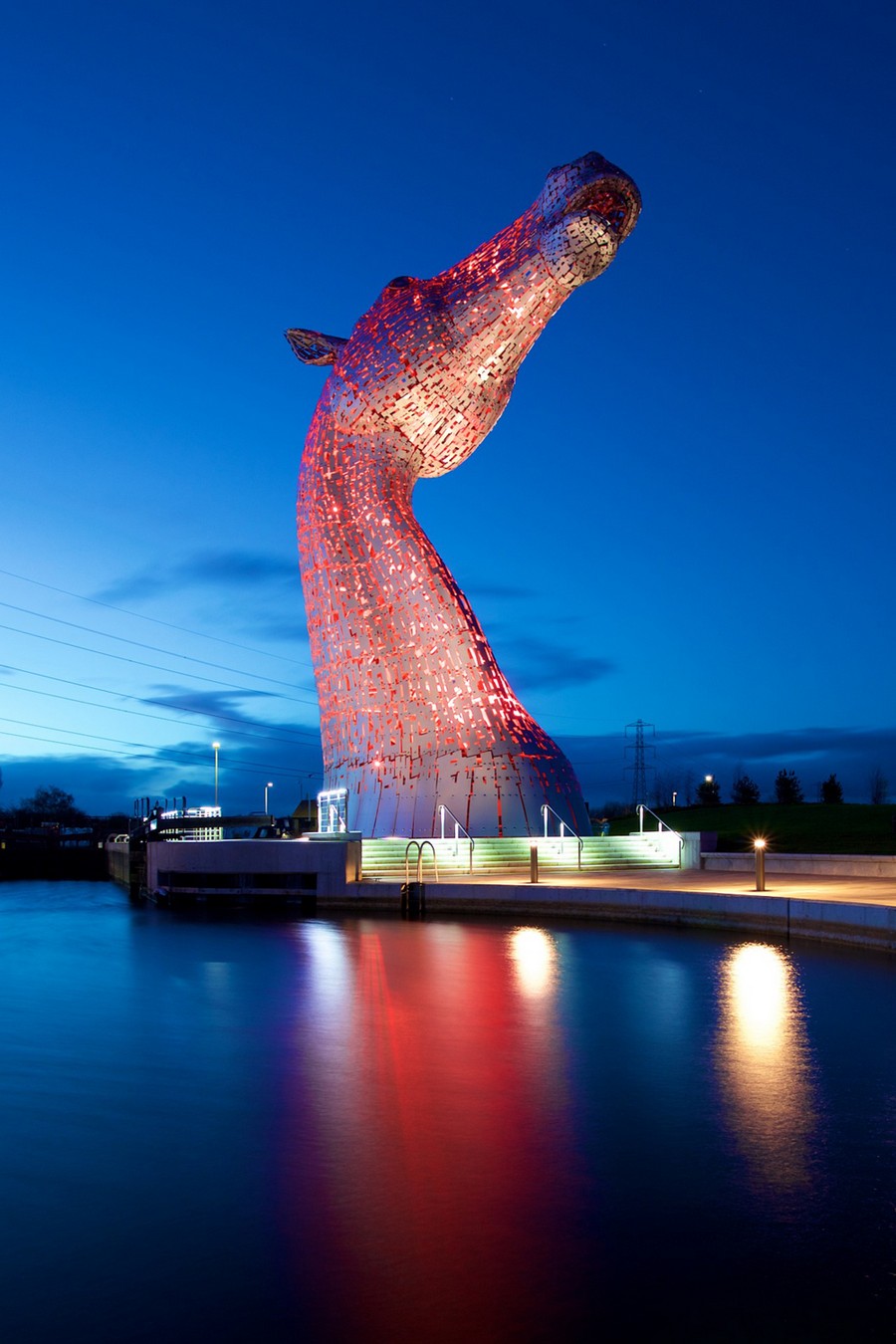 The title and theme of The Kelpies as mystical water-borne equine creatures was inherited at the outset of the project, almost eight years ago. Since then it has evolved dramatically and in the process, the ethos and function have shifted from the original concept.
Falkirk was my father's home town and that inherited link to the town has been one of my driving inspirations. A sense of deep personal legacy has informed my thinking from the outset, with old family connections anchoring me to the project. As an artist, I frequently tackle the theme of equine sculpture in my practice.
My horse-based works are always rooted in a socio-historical relevance or response to a brief from the client.  In almost every project they are related to the site, the audience, history, or a combination of themes.
About Andy Scott sculptures:
Scottish sculptor Andy Scott. A graduate of Glasgow School of Art in 1986, Andy has now completed over 70 projects across a wide range of disciplines across the UK and internationally.
Photos by dswainphoto.