A Modern Parametric Bench Design named FLUIDITY based on the latest Robotic fabrication technologies.
FLUIDITY is a bench designed for industrial modern interiors. The cold concrete and beige plywood create a sophisticated bend of natural and manufactured materials making it suitable for this context.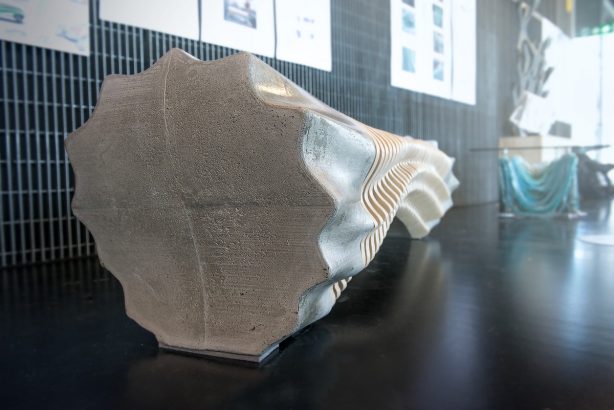 This parametric form is simple with a slight fluid curve, yet engaging as this philosophy repeats throughout the design. FLUIDITY is suited in isolation as it fills a space with its visual impact.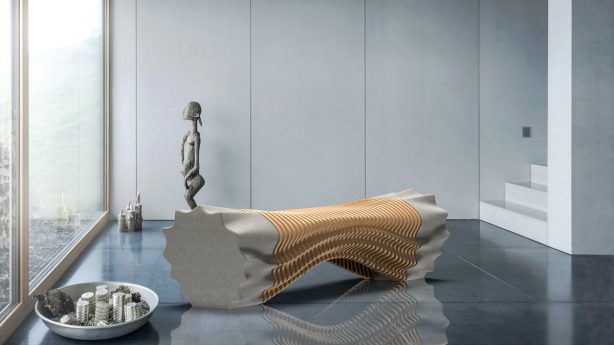 Robotic fabrication was used to fulfill our vision as precision is needed to cut mathematic equations which are beyond human capabilities.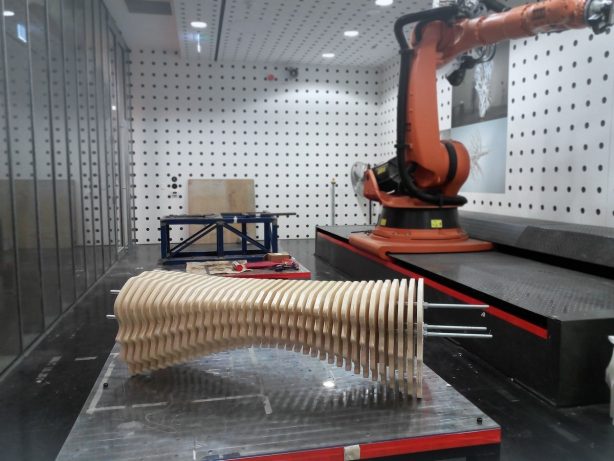 The concrete form was cast from robotic cut foam which was designed using ruled surfaces, a limitation of this method. However, the boundary was pushed as the form does not appear geometric.It appears fluid in style.
The seat itself was made possible by using a CNC automatic milling machine to precisely cut contours, fusing the wood and concrete forms together.
 More images for the Fluidity Bench:
---
Project info:
Group members:Tianzhu zhang, Christian Terlato, Samuel Mulkearns, Hao wu, Anh Dong, Peter Higgins
Studio: Roboto — RMIT industrial design
Supervisors: Dr. Scott Mayson & Ryan Pennings
Partners: Autodesk, RMIT Architectural Robotic Lab
Robot: UR10