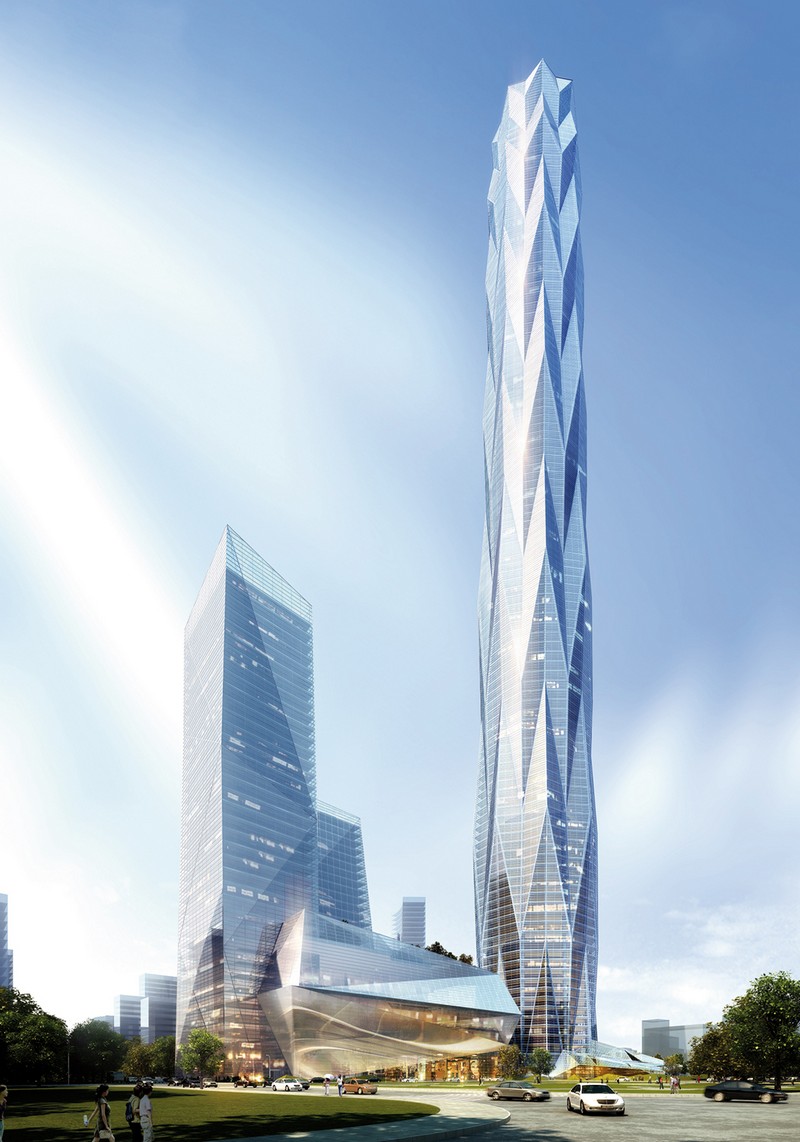 Greenland Tower Design was inspired by the unique ice mountain topography around Chengdu.
Greenland Tower Chengdu will be at 468 meters tall designed by Adrian Smith + Gordon GillS. The design for Greenland Tower will produce the southwestern China region's tallest building and the fourth-tallest in the nation.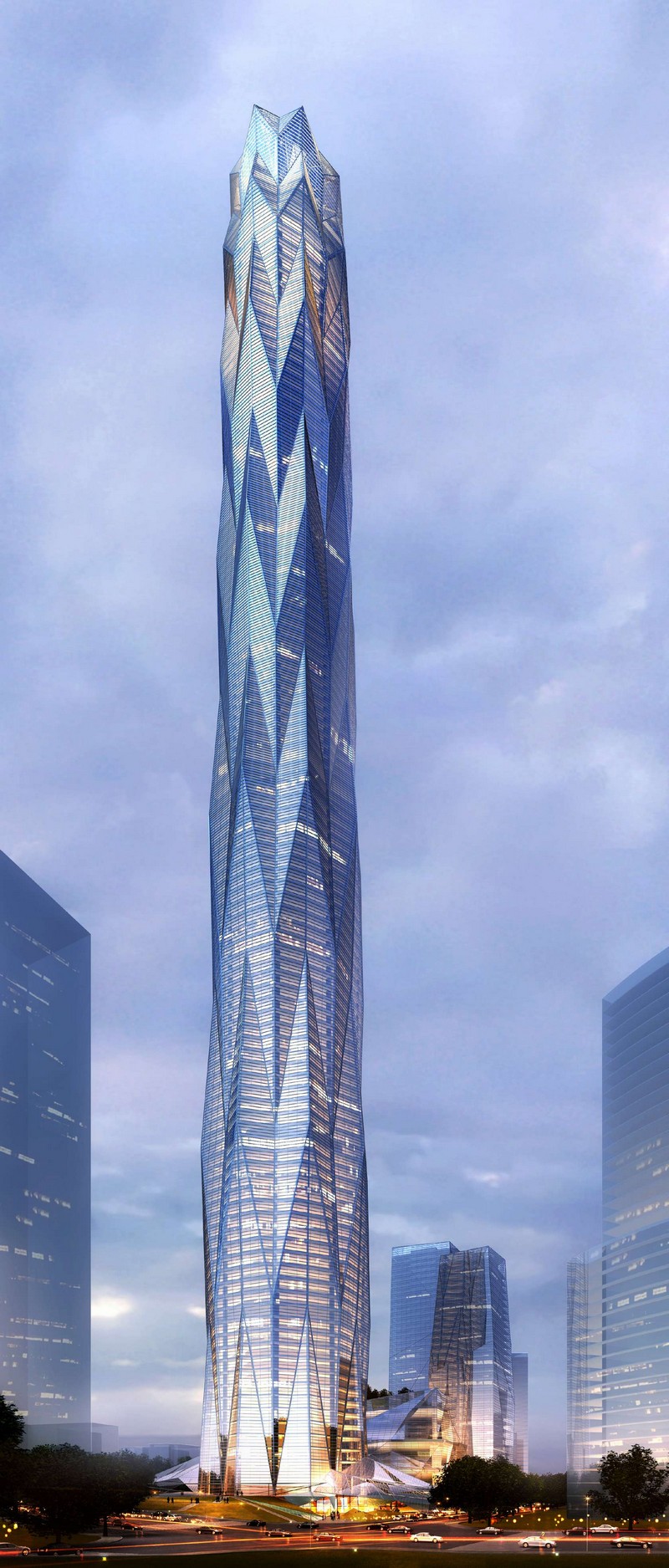 Located in the center of Chengdu's booming Dongcun district, the design was inspired by the unique ice mountain topography around Chengdu, which symbolizes the city's growth and promising future.
Like the mountain ridges reflecting the light of the sky and the valleys reflecting light from the earth, the iconic tower will perform as a light sculpture to diffuse light from 360 degrees, creating a connection between sky and earth.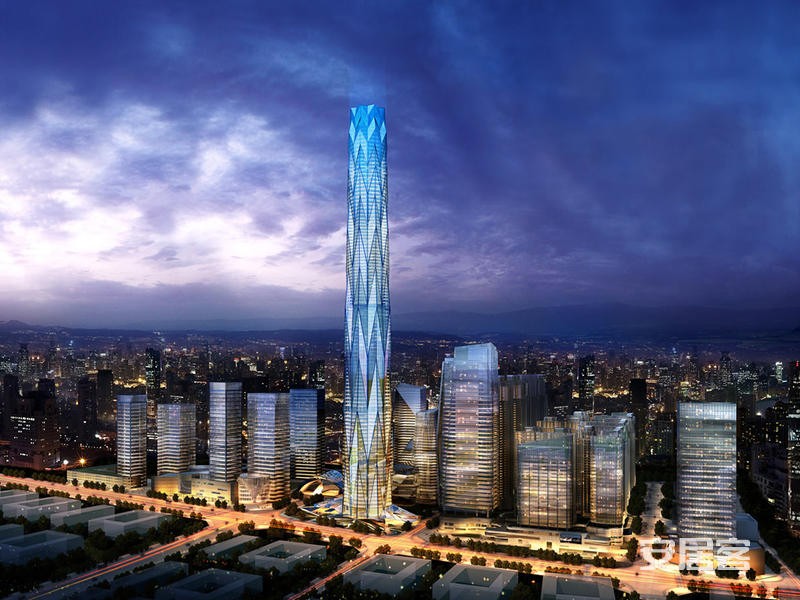 The design for the complex—including the main Greenland tower, two small towers and six-story podium, with a total building area of 395,305 sm—interprets and integrates Chengdu's urban structure, local culture and Chinese traditional feng shui theory in a modern form.
Its goal is to create a comfortable garden city environment with convenient traffic pattern for vehicular, pedestrian and metro transportation.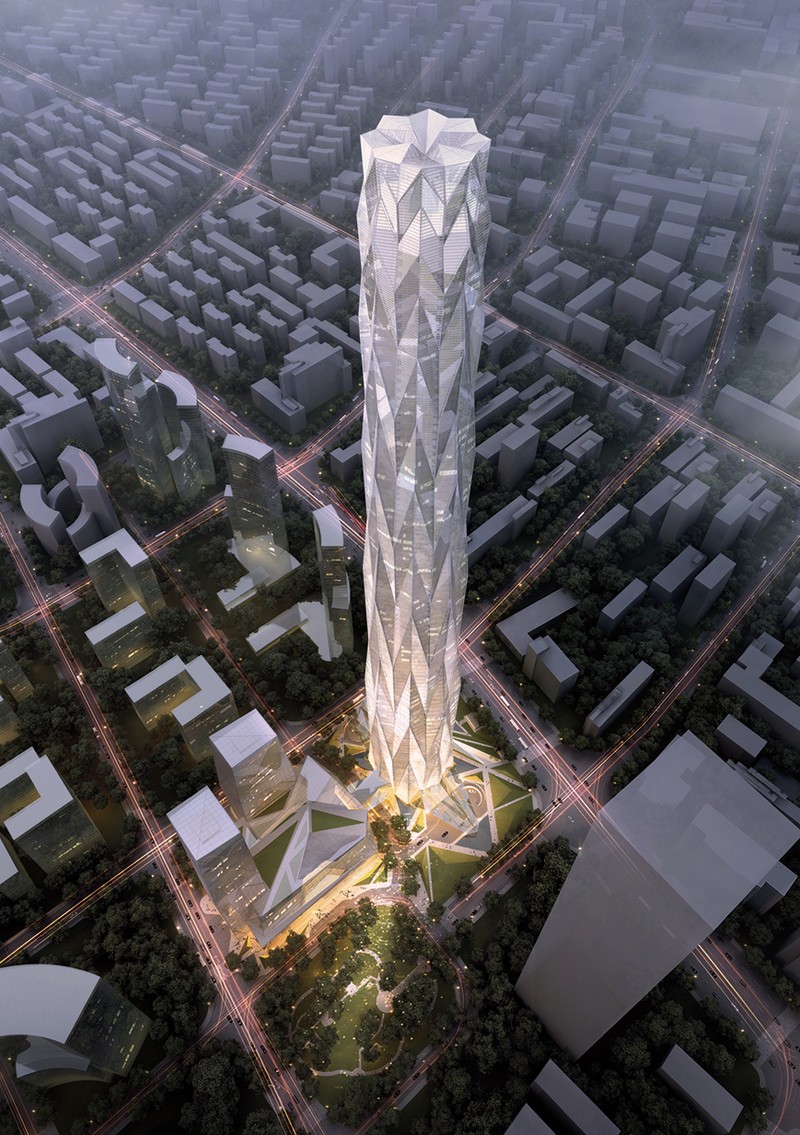 The architecture and structure marry perfectly. The design fully considers the structural requirements of supertall buildings in a high seismic zone, using a geometrical plan, a tapered form and a high-performance damper bracing system to ensure the structure's stability and efficiency.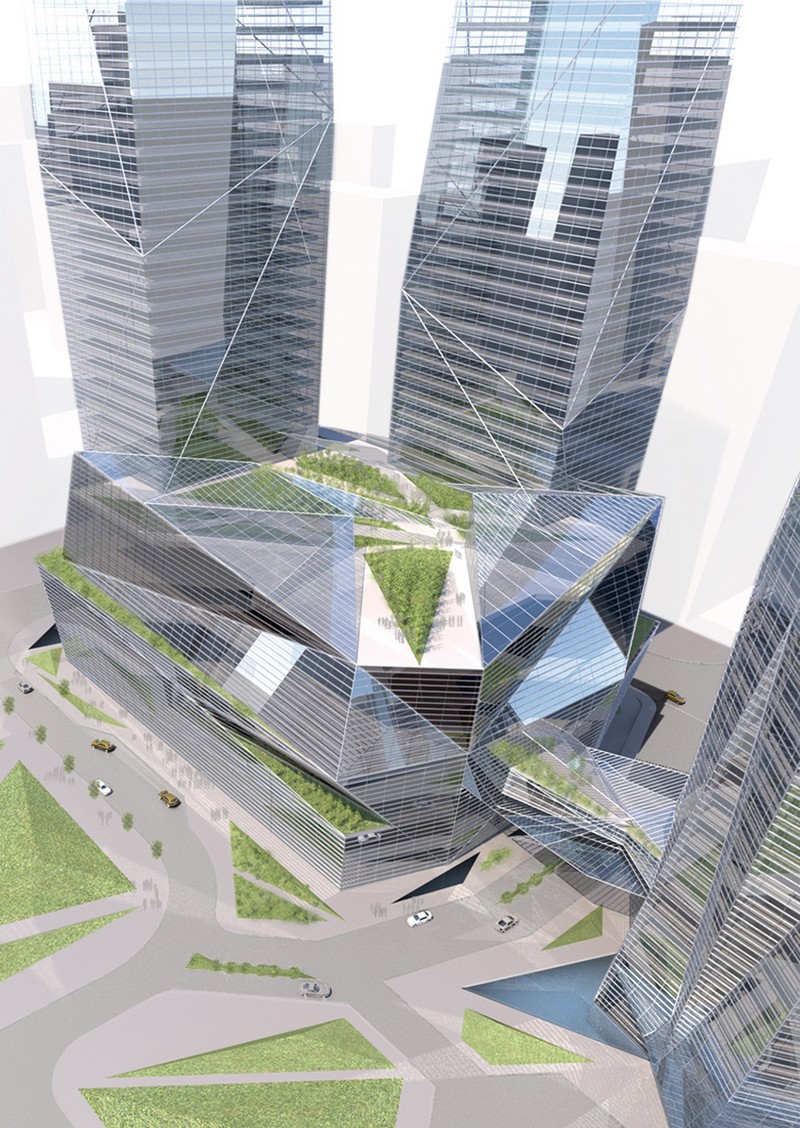 The building façade, MEP and other systems are designed with high-efficiency sustainability features, creating a new generation of the high-performance supertall building.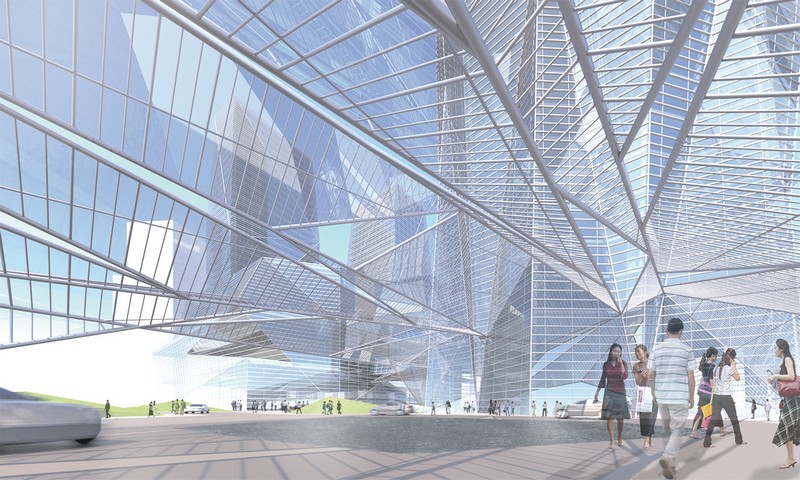 The main Greenland Tower consists of 120,000 sm Class A office space in the lower zone, a 51,000 sm luxury hotel in the middle zone, and 42,000 sm of CEO suites in the high zone.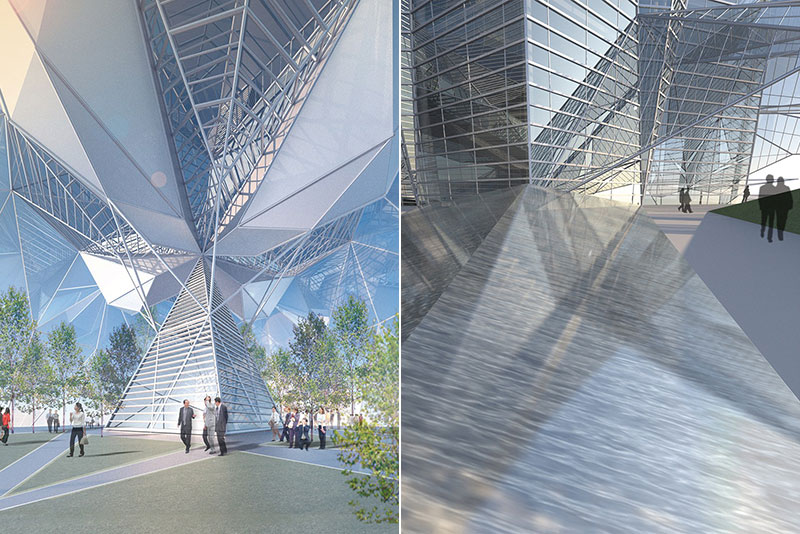 Two small towers, at 116 m and 147 m, respectively, accommodate high-end SOHO apartments.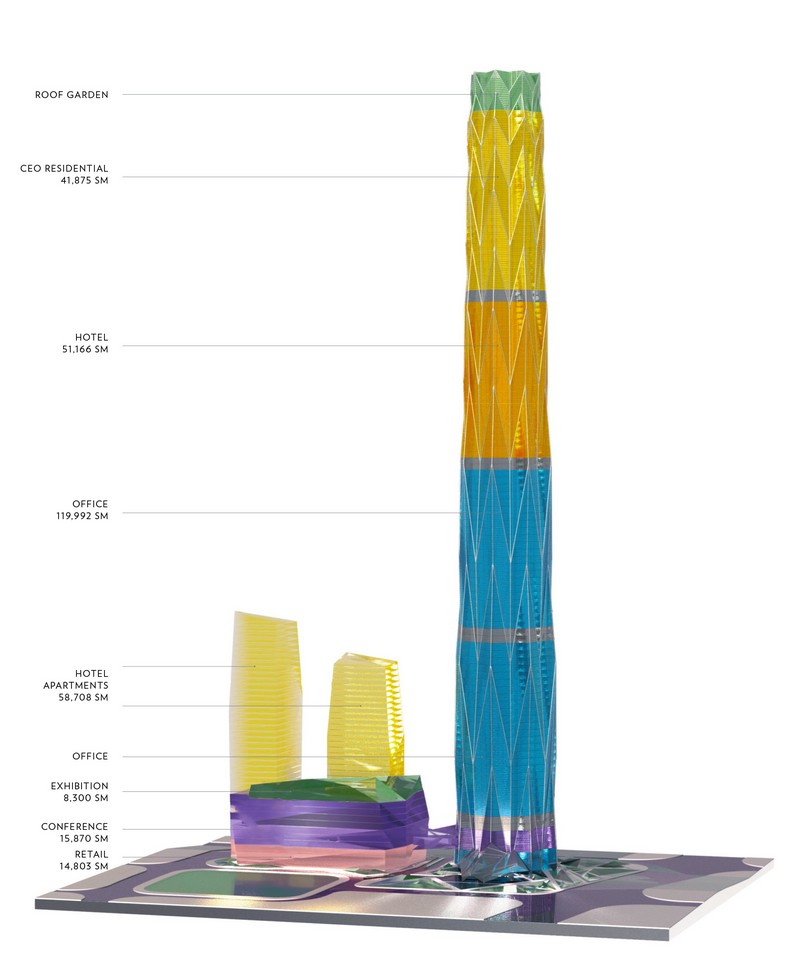 The podium includes 14,000 sm of retail, a 16,000 sm conference center with bridge connection to the main tower, and an 8,000 sm exhibition center. There is also a roof garden with 360-degree views of the city.