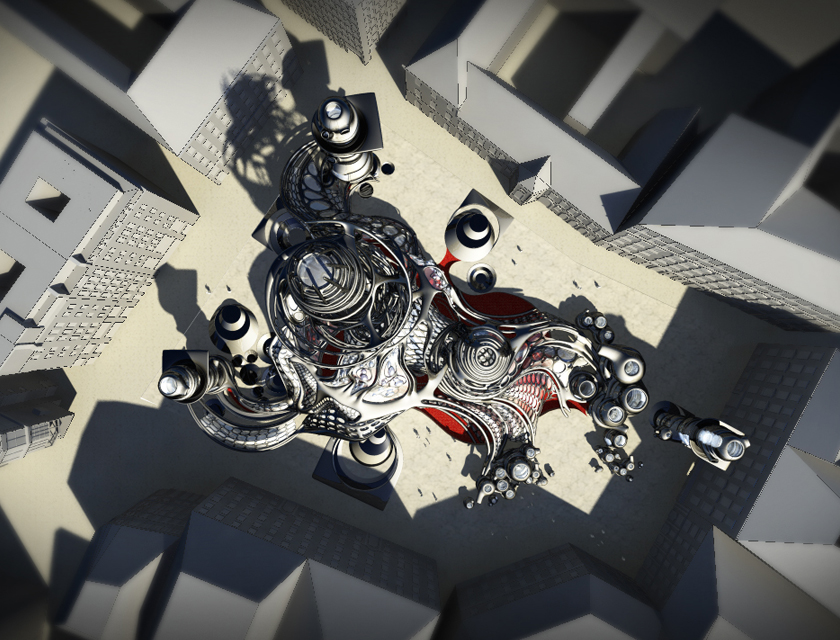 Chi Wai Chan proposed a revolutionary & digital design for Cathedral in Vienna, Austria. The project examines various notions and typology of a religious building bringing it closer to contemporary requirements and sensibilities. Many feel that Catholicism is just a grandiose relic on the outside without  much substance on the inside. This superficiality rather than spirituality becomes the main agent for the explorations.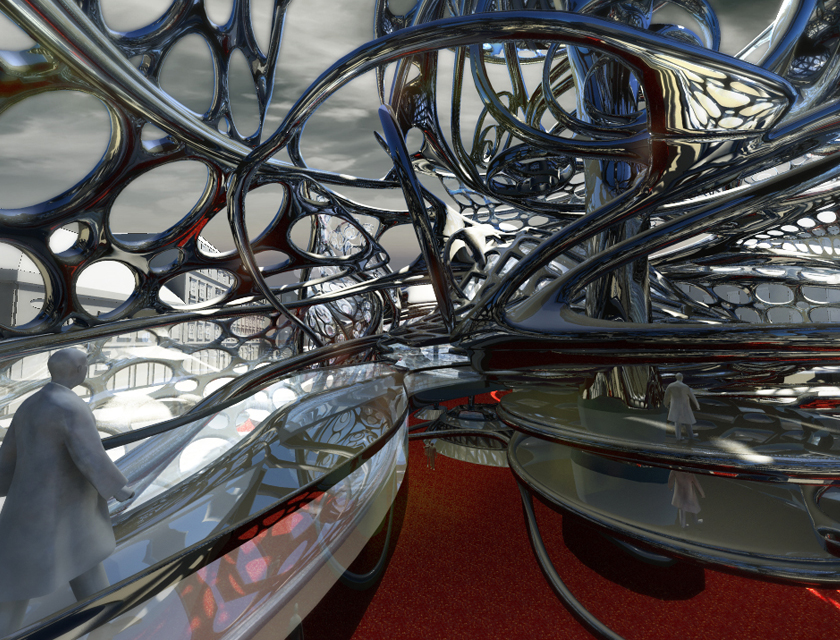 The project manifests the notion and affect of an 'Exquisite Corpse' or a skeleton of fluid lines that flow together coherently to achieve the effect of 'part becomes whole and whole becomes part'. The language is exuberant and excessive. It is dark and sinister like a cathedral in Gotham city.
The iconograpic typology of a Gothic Cathedral was disseminated with formal elements of a tower and base to remain. Animated formal attributes and surface tessellations reinstitute the ornamental and decorative affect of a Gothic Cathedral. The cathedral as an institution exists only in excess.