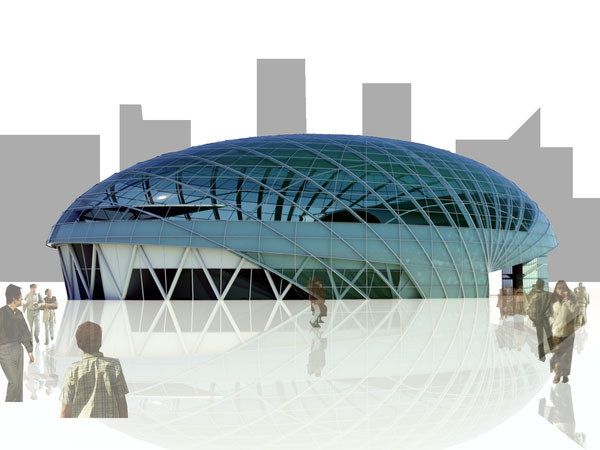 Aquapark Trilobit was designed, as demanded by school studio, for the year 2060. Place of acting is situated to the river bank of Vltava river in Prague, where I expected massive development boom towards year 2060. Because of high urban density it would be necessary to take lot small as possible.
For this reason, I choose unusual way of designing aquapark. Whole function of park is vertically composed. Proposal is situated as close as possible to water, because water belongs to water. Problem there was, that a high-dense street was located there, so I got over it with building as some sort of a bridge.
Main function is located to the 3rd floor, where are swimming pools, training pools, jump tower exc, therefore the utility rooms, changing rooms, shops and main entrance itself are located to the ground and first level.
In the head of Trilobit, there are caffeterias, gyms and other functions often connected to Aquaparks such as spas and so on.
The big eye is overlooking the river directly at Vysehrad cathedral, famous Prague  monument.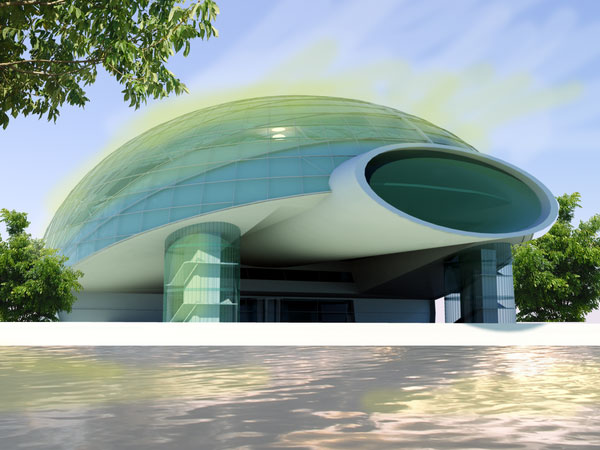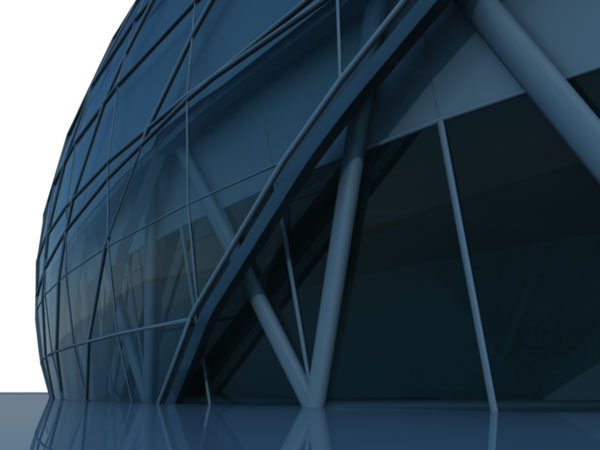 MASTER PLAN
Stripe of masterplan showing Aquapark situated to the river  as a bridge over the street Strakonicka, with high dense urbanism behind.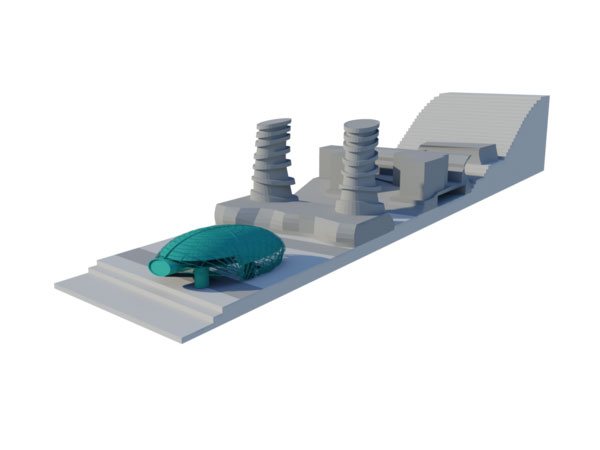 SECTION AND FLOORPLANS
In the section you can see how are main volumes connected and working within the Aquarium.
Further you can observe in plans how are the plans developing from the ground level with changing rooms to the top floor with Spas.