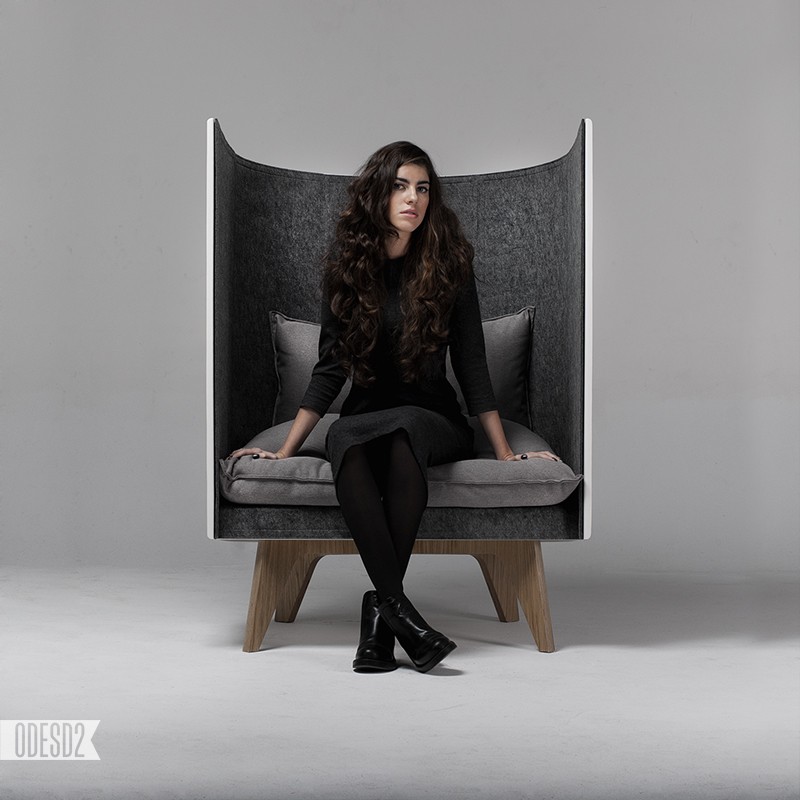 V1 Chair: A unique piece designed by the Ukrainian design studio ODESD2.
Future Shock has become a shock of the present. The speed of the future advent exceeds the speed of our adaptation to changes.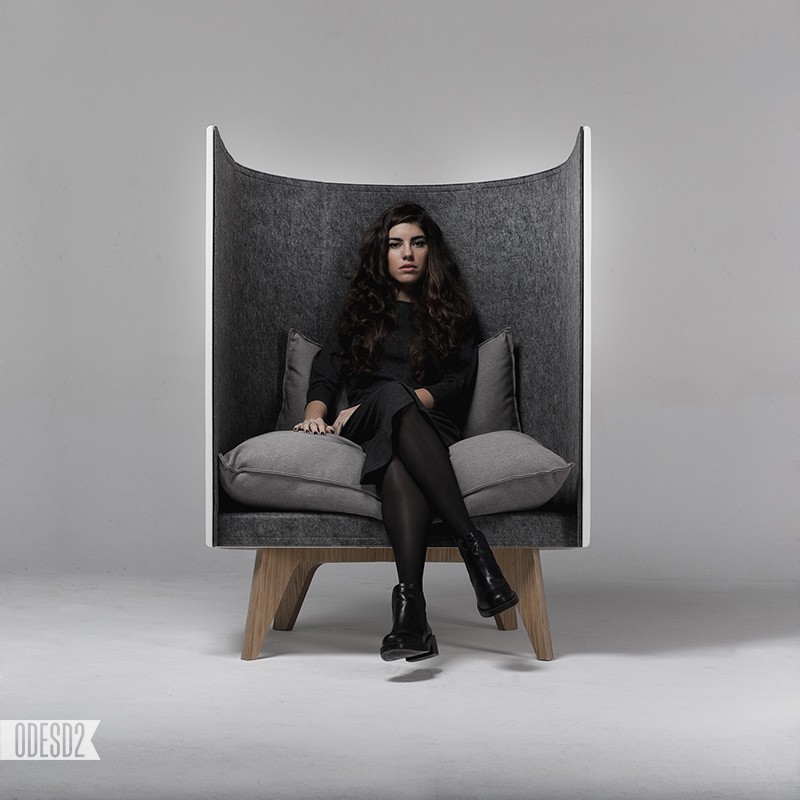 The unnecessary information hid houses, friends, and even the sky from us. Time as a universal value becomes more expensive and inaccessible.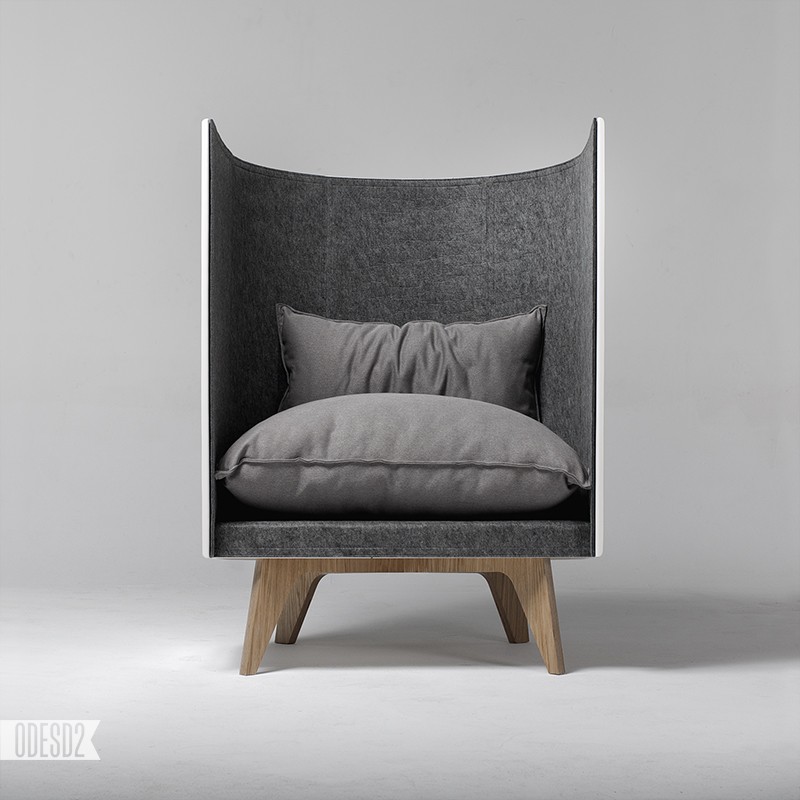 Efforts at the information's sorting and consumption exceed a useful effect of her. The need to stop at the right place at the right time is a prerequisite of the next step.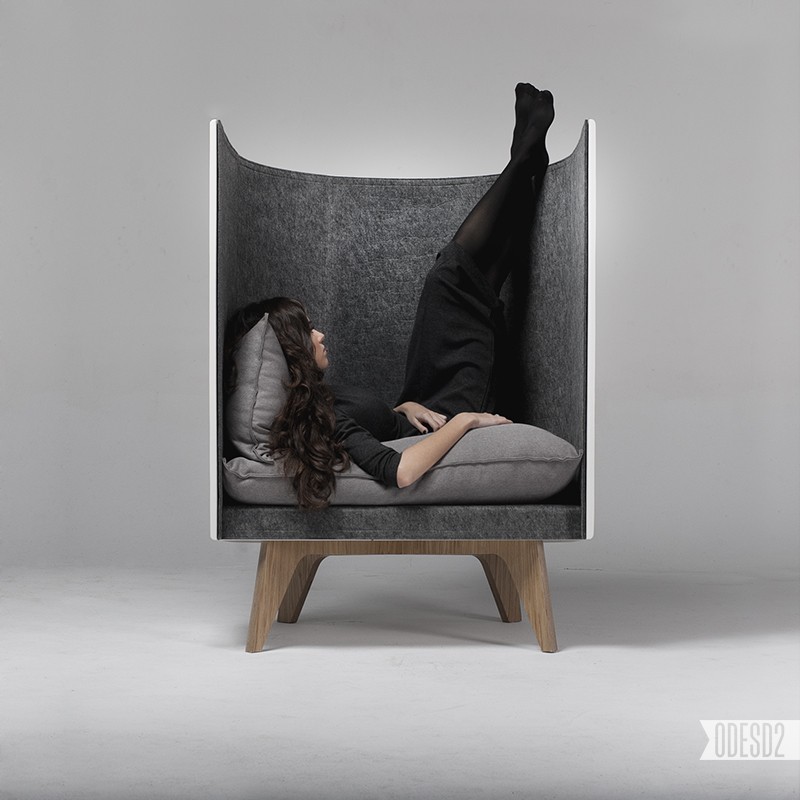 We have returned personal space to the man. The V1 chair allows privacy in any room. Outside – one of the most durable yet lightweight materials, aluminum. Inside – felt – the nonwoven material that absorbs the most sound.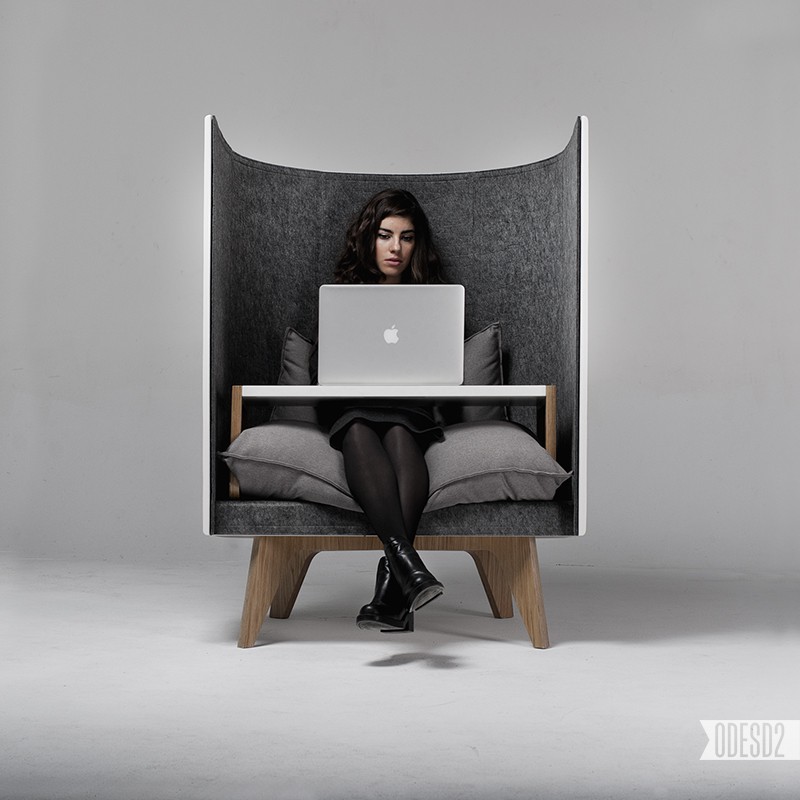 The acoustic atmosphere of the chair's internal volume allows you to concentrate on your own thoughts and feelings. Large cushions made of chenille with a flocked substrate and hollofayber filling.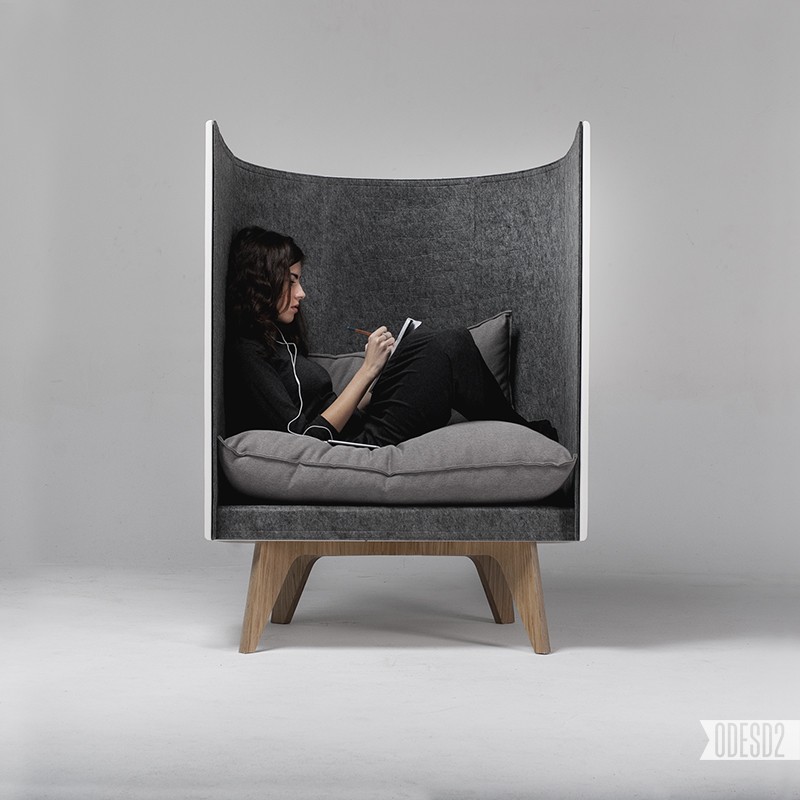 There is enough space for recreation alone and together.
Material: Aluminium, felt, chenille, flock, hollowfiber, plywood
Sizes: Width: 920mm, Length: 970mm, Height: 1270mm
More Images:  Click on image to Enlarge