An iconic new skyscraper for the Taiwan Tower International Design Competition.
Led by HMC's Raymond Pan, the team of HMC Architects and HOY Architects and Associates were among the five finalists selected for the Taiwan Tower International Design Competition. Envisioned as beacon for the city of Taichung, the 400-meter tall green tower is an evolving column of life that captures and reflects the strength and resilience of the people of Taiwan.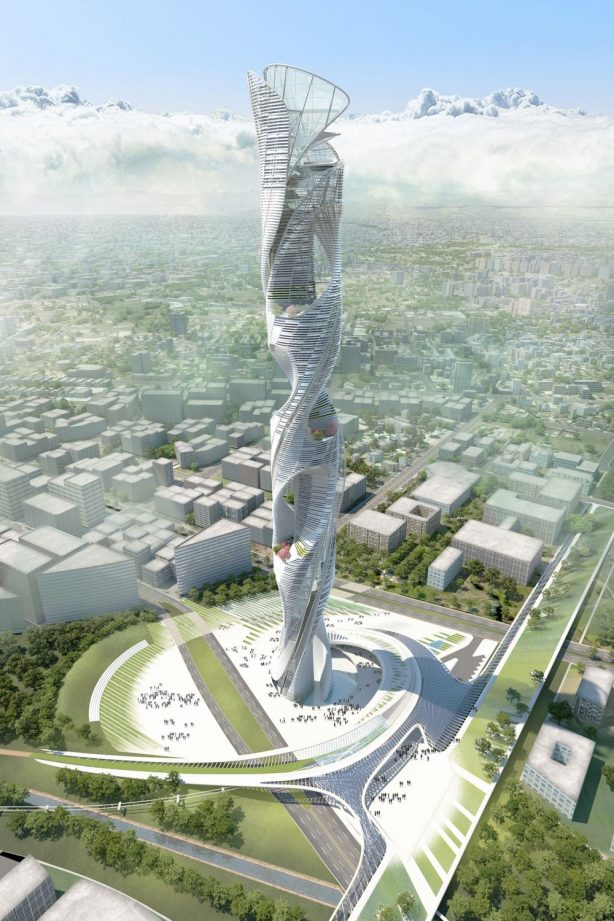 Rising from its roots that are infused with its people, place, history, and stories, this column of life is the culmination of the serendipitous lifestyle and inclusive multicultural dynamism of Taiwan. The tower sustains a creative synergy between structure and its context through a physical, visual, and metaphysical morphology. The very roots that shaped this tower are ingrained in the memories of Taiwan's history, while it continues to foster the celebration of life and its ever-changing aspect of history making.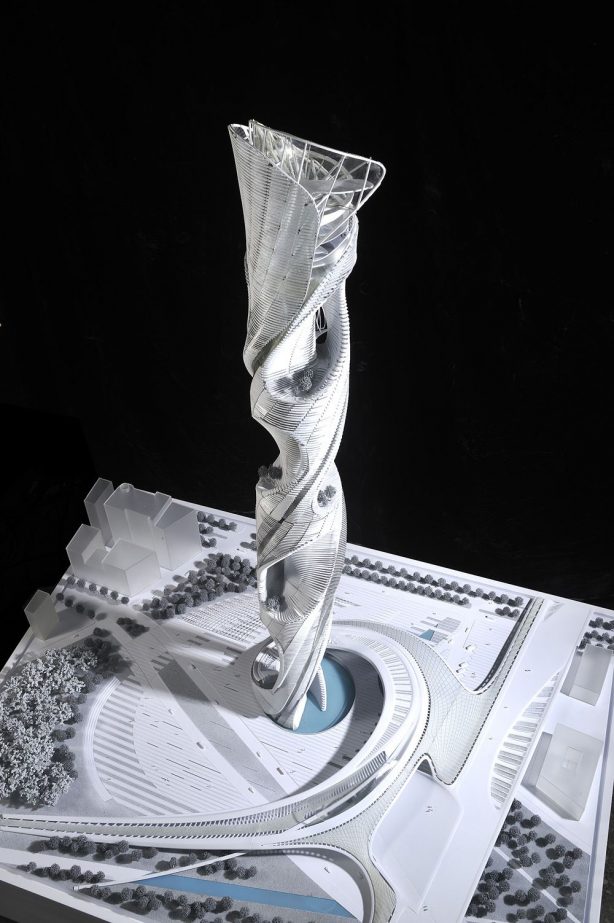 Visitors experience the tower as a vertical museum, displaying the history of Taichung as a continuous tapestry of life ascending to 400 meters in height. The form of the tower rotates to provide optimal views of historical landmarks as visitors move upward through the tower and ascend through time.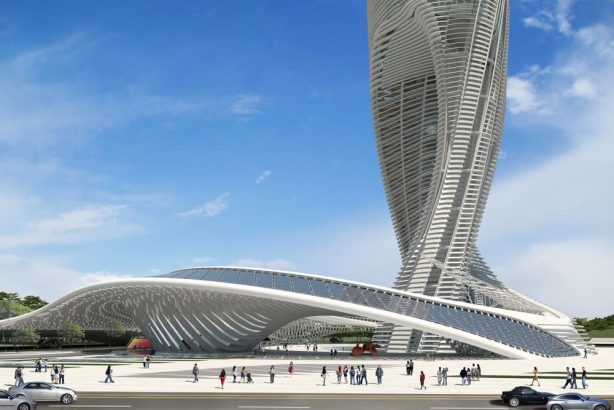 The tower acts as a carbon sequester that responds and adapts to its location and climate. The characteristic form allows wind to pass through the super-tall structure, decreasing structural loads and harvesting the energy via integrated turbines. Modular, energy producing fins shade the tower from the tropical sun, and can be moved, updated, or enhanced as green technology continues to evolve. As a result, the tower produces 185 percent of its own energy needs, exporting the surplus renewable energy to the surrounding city.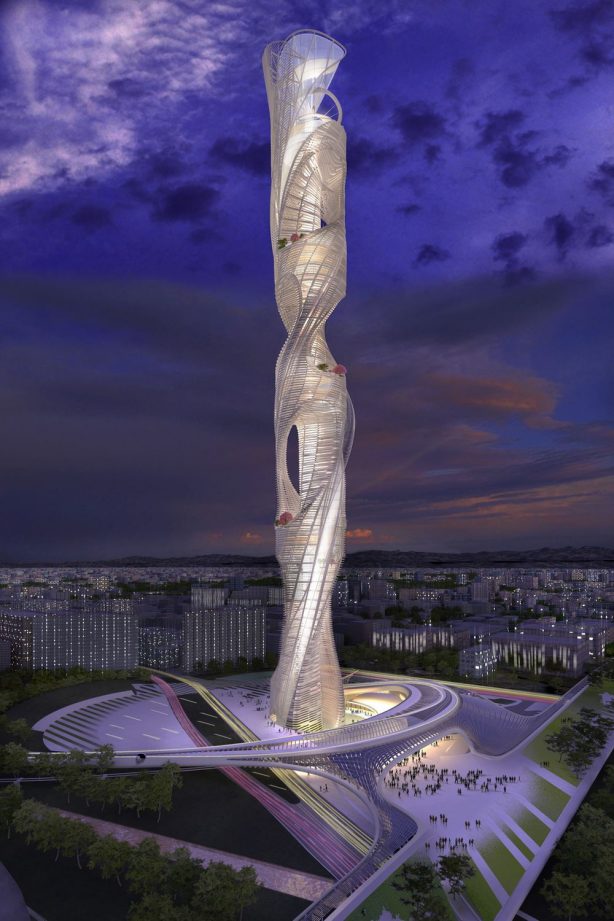 The winning commission was awarded to the team of Sou Fujimoto Architects and Fei & Cheng Associates.