Muttrah Fish Market Project designed by Snøhetta
Snøhetta design for the New Muttrah Fish Market will be a good place to visit in Muscat to eat and shop fish as well as meat and fruit, that will helps the fishing industry and tourism in Mutrah City.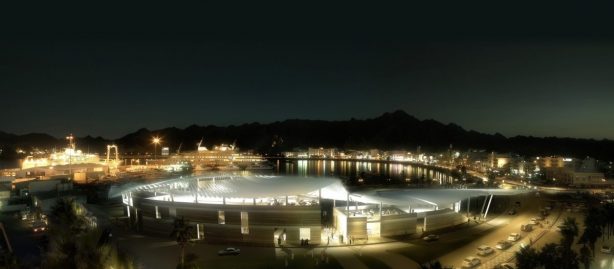 Before the discovery of oil, Muttrah was the center of commerce in Oman.It is still a center of commerce as one of the largest seaports of the region is located there. Other landmarks include Souq Muttrah, a traditional bazaar and Sour Al-Lawatiah, a small community of houses surrounded by an old wall. The new Muttrah Fish Market project by Snøhetta will provide modern fish market as well as a beautiful landmark for the Muttrah corniche.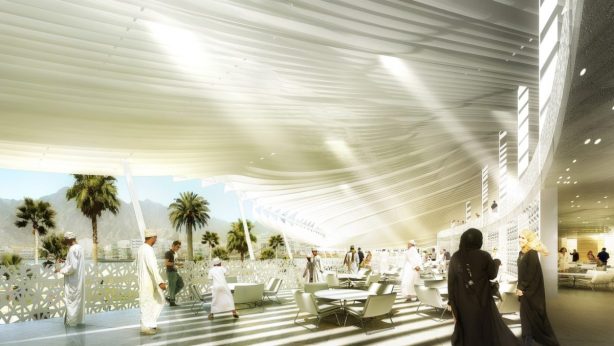 Snøhetta's Fish Market is located at the heart of Muttrah in the Muscat province of Oman and is essential for both the continuation of historical trading traditions and the needs of Oman's growing tourism industry.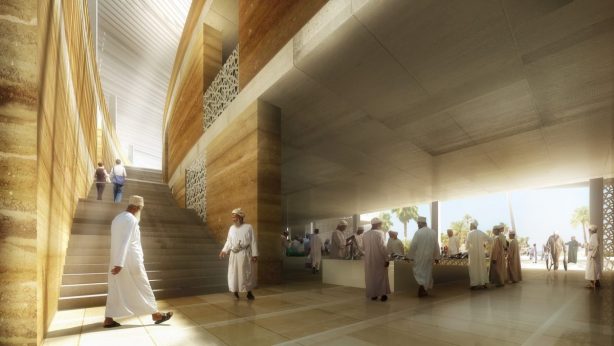 The radial shape of Muttrah's characteristic bay shows a clear relationship between the city, the mountains and the waterfront. The bay is emphasized in the form of the new fish market, which references both the former waterfront and the continuation of the corniche. This is further articulated in the curved wall that defines the northern spine of the new fish market in Muttrah.
The new design for Mattrah Fish Market enhances the public setting by forming a dynamic shaded canopy, organizing the spaces beneath, both visually and environmentally. The canopy's form is derived from the sinuous flow of Arabic calligraphy – the playful movement of light and shadow built from aluminum fins and providing shade, natural ventilation, and an ephemeral appearance.
The new fish market will provide the city with a strong focal point, layering local activities, the fishing industry and tourism in Mutrah, sympathetically uniting the old and new. The design introduces a new landmark on the waterfront along the lively corniche in Mutrah.
The project is currently under construction.
---