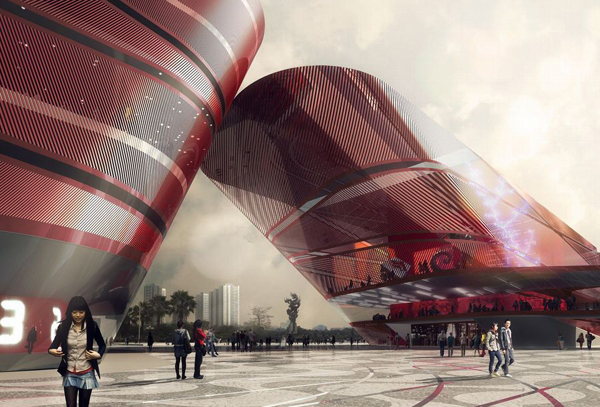 Mecanoo architecten has won the design of the new cultural complex in Shenzhen.
The 83,500 square meters of the cultural facilities will comprise a public art museum, science museum, youth center, a bookshop, and a public square and parking. The project is to provide the district with its own landmark and destination and transform the existing Longcheng Park into a lively destination point.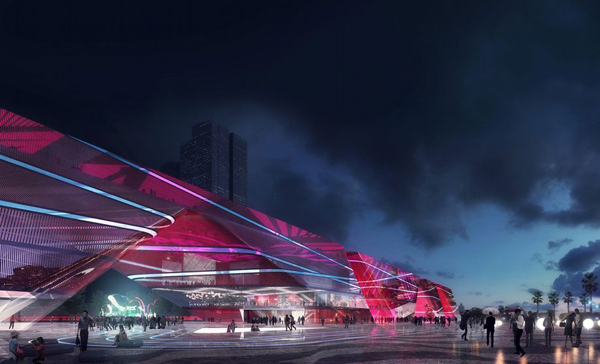 The key consideration for the design was connecting the new structure with the surrounding areas and new residential development. The linearity of the existing urban masterplan created a barrier between the western development area and Longcheng Park, further cutting up the area and contributing to its lack of urban vitality. Longcheng plaza will become a lively square which will further strengthen the quarter's identity and provide residents and visitors with a much needed sense of place.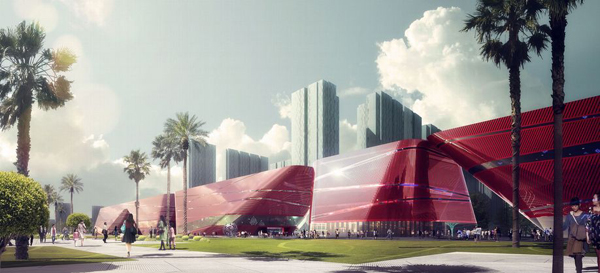 The design process was carried out through cooperation with Grontmij, one of the leading engineering consultancies in the field of structural engineering and sustainability. Four building volumes emerge from the ground to create a series of arches and sheltered public event spaces which frame the central square. Rounded shapes respect the natural flow of pedestrians through the site. These open arches serve as filters, attractors and reference points and allow the building programs to expand outside while formally symbolizing openness and connection.