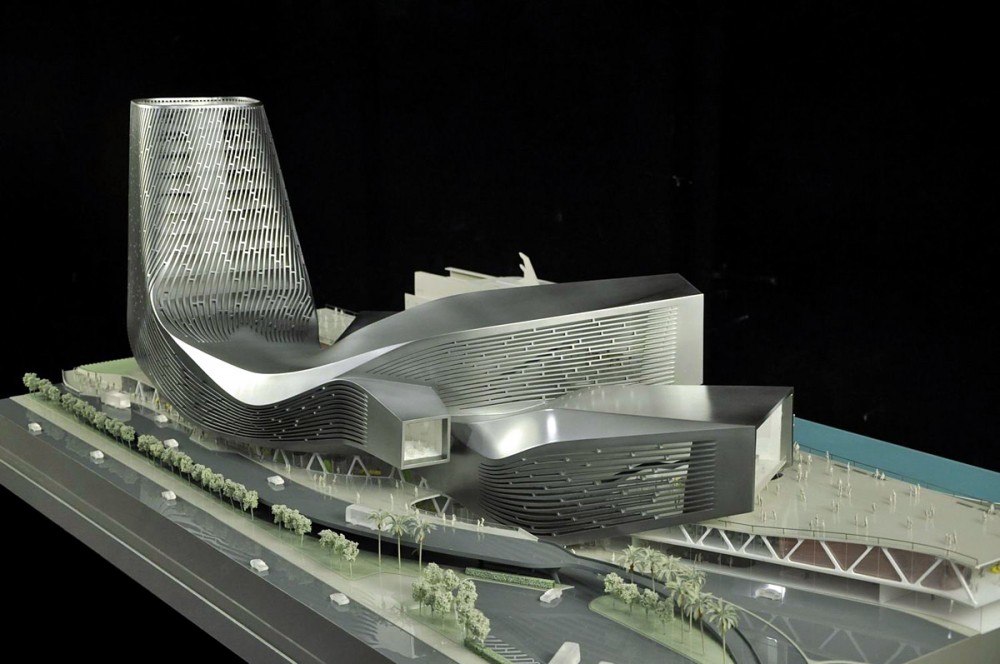 Check out Reiser + Umemoto's latest win for the Kaohsiung Port and Cruise Service Center in southern Taiwan. Working with Taipei-based Fei and Cheng and Associates, New York-basedYsrael A. Seinuk, PC and Hong-Kong based Arup, the new development exploits its waterfront placement as tumbling organic wave-like volumes cascade out toward the waves.
The port terminal is an experiment of "dynamic 3-dimensional urbanism" which amplifies the flow of pedestrian traffic through an elevated and activated boardwalk which runs continuously along the water. Meanwhile, beneath this level of public promenade, cruise and ferry functions are located just below. In this way, the layers create a dense range of programs, yet separating the cruises and ferries help maintain secure areas for departing/arriving passengers.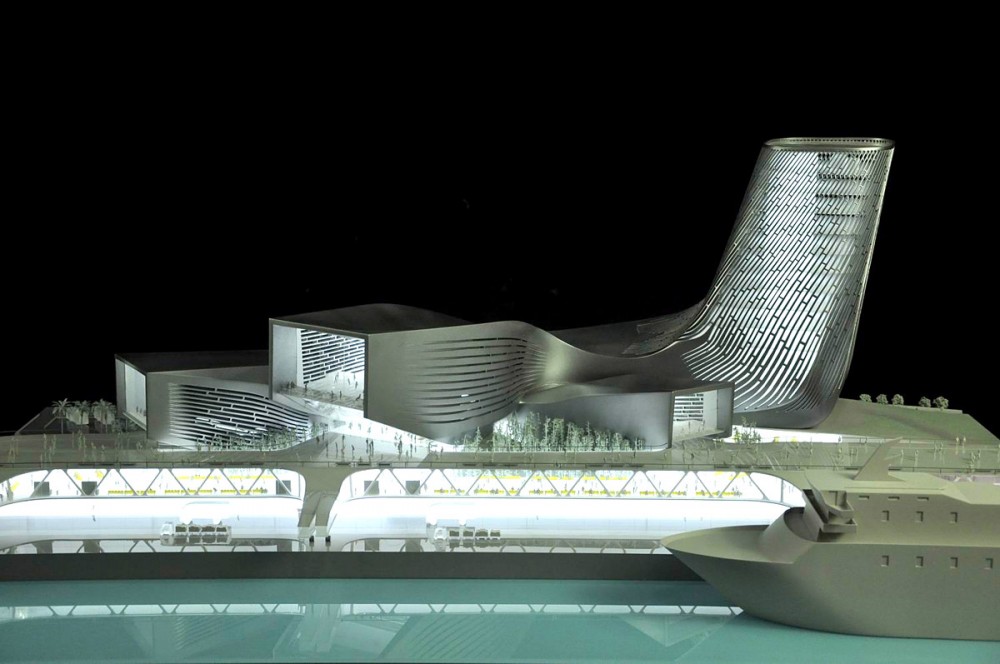 The elevated space links the new Pop Music Center, the arts and shopping districts within a green necklace along the waterfront. Clusters of commercial entities will sprout along the walk, resulting in a vivacious public strip that will help "ensure the continuous economic viability of the port terminal, sustaining and amplifying the periodic maritime uses of the cruise terminal and ferries."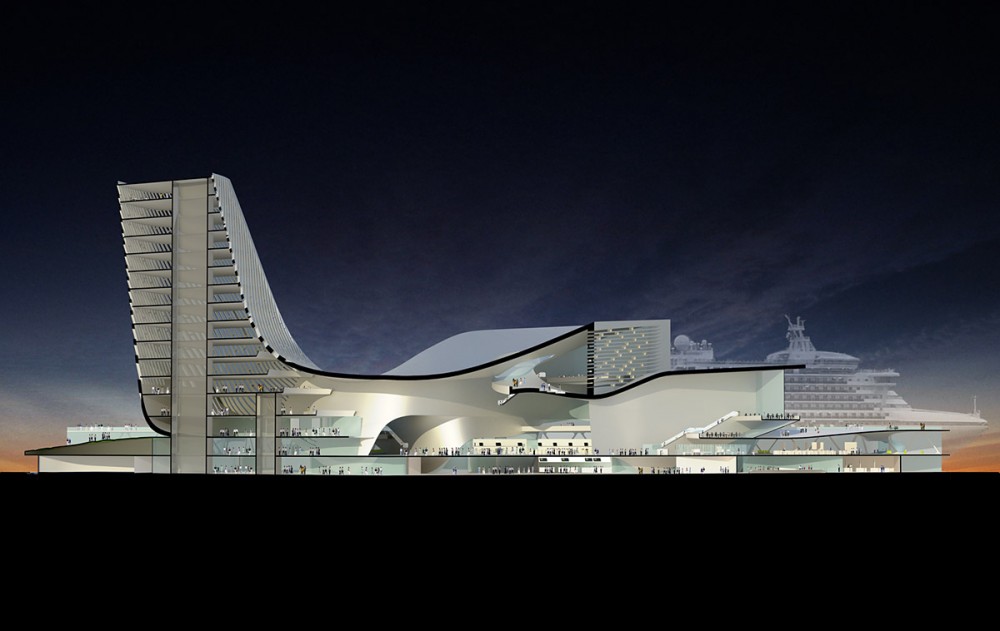 Formally, the building's massing offers a poetic undulation where the height of the tower is balanced by the horizontally flowing tail ends. Programmatically, the Main Hall is divided into three different partitions – each related to a different itinerary for traveling by ship – while the concourses are oriented parallel to the waterfront to maximize the interface between water and land.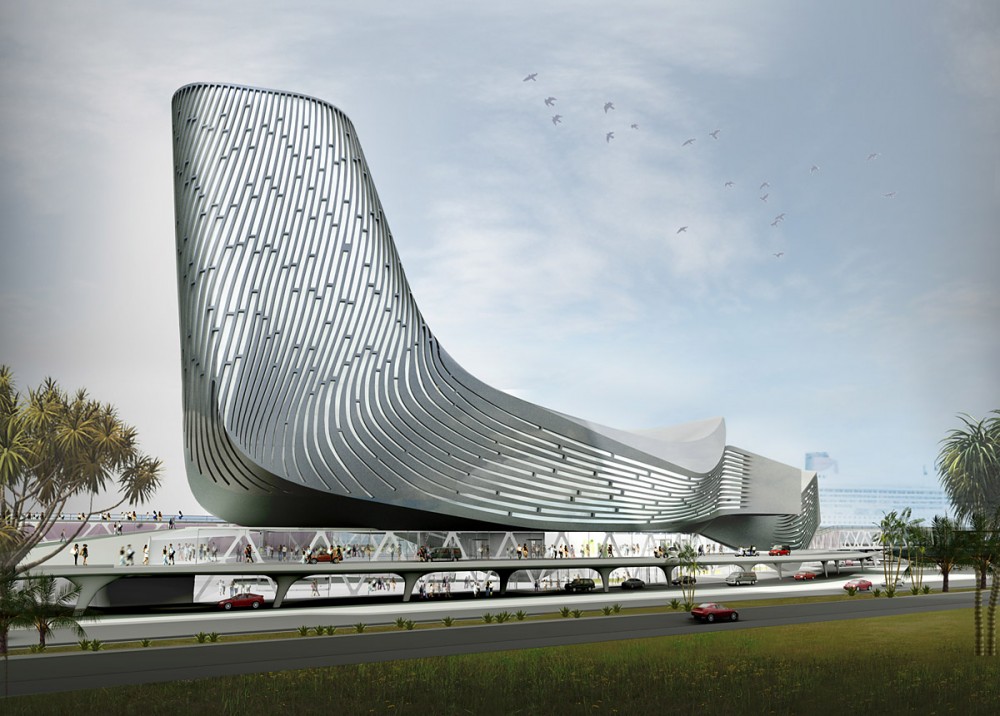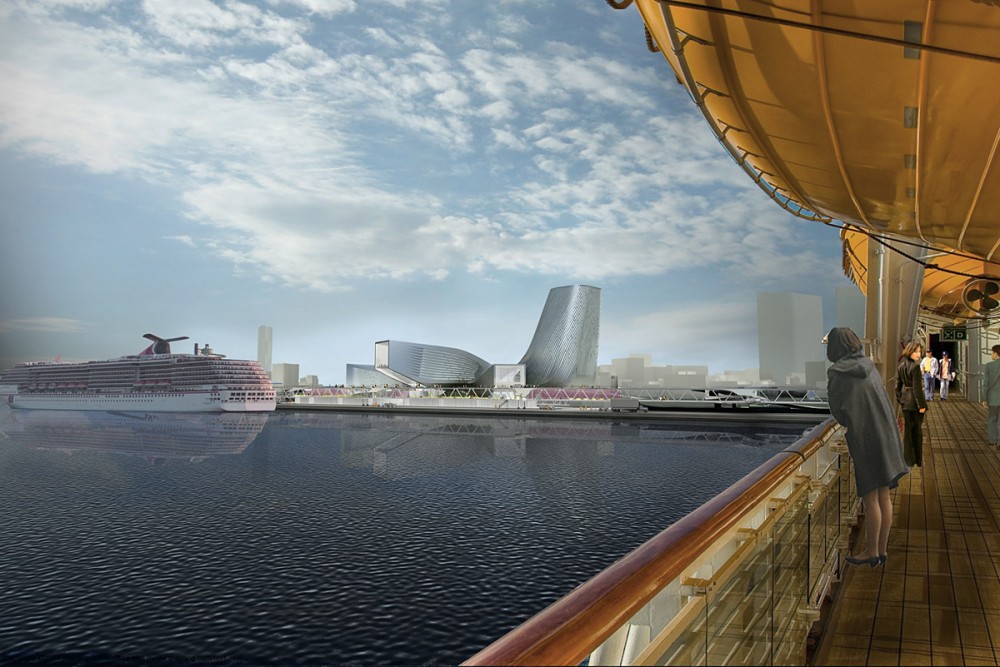 Structurally, the building's skin is a system of nested, long-span shells.  The shells are composed of an underlying steel pipe space frame which is sandwiched by cladding panels to create a useable cavity space. "Overall an experience of directed yet funactionally separated flows will lend an aura of energy to the point terminal space," explained the architects.
The project is scheduled for construction in 2012 and expected to be in operation by 2014, with a construction budget of approximately $85,000,000 USD. The competition is sponsored by the Kaohsiung Harbor Bureau, Ministry of Transportation and Communications, Taiwan, ROC.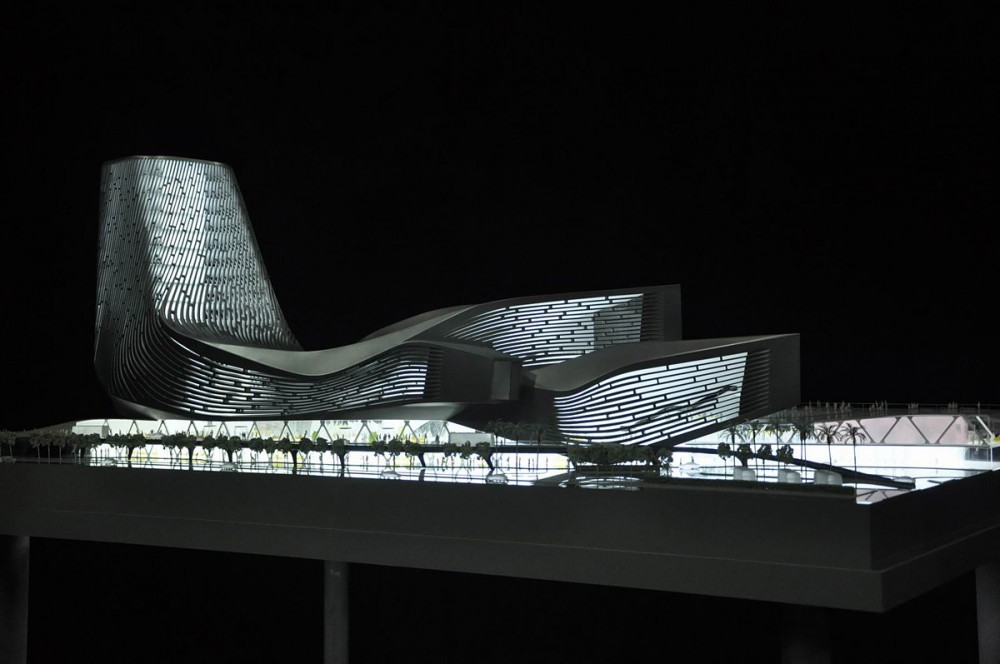 More Images (Plans):
source : Archdaily news