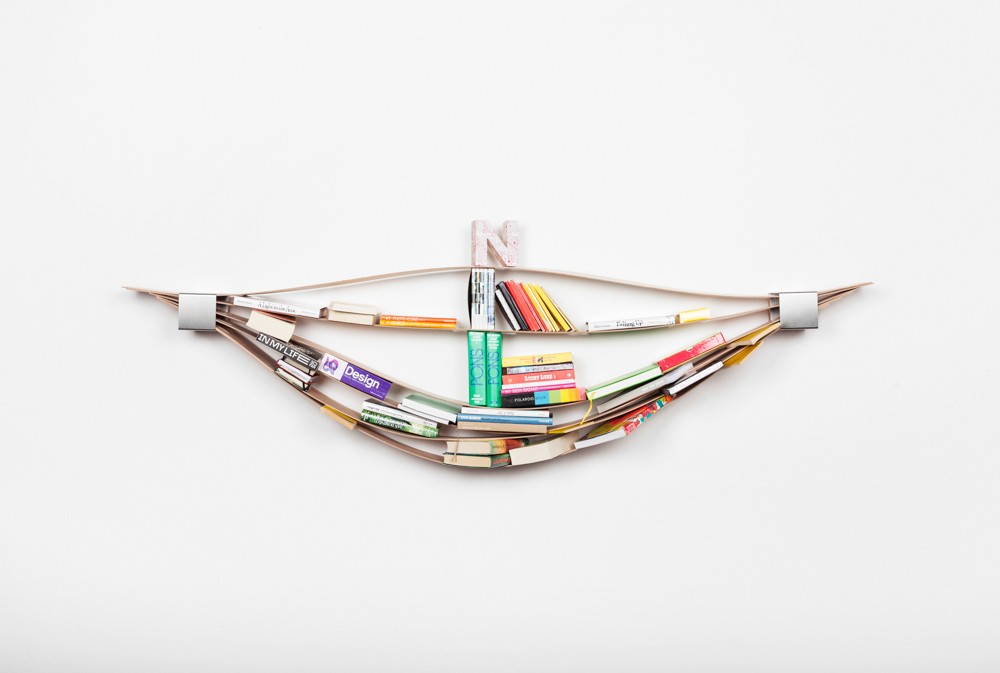 Flexible wooden wall shelf named "Chuck" designed by Natascha Harra-Frischkorn
Chuck is a very unique wall shelf for you beloved belongings. It´s eco friendly produced in Germany from the finest local manufacturers.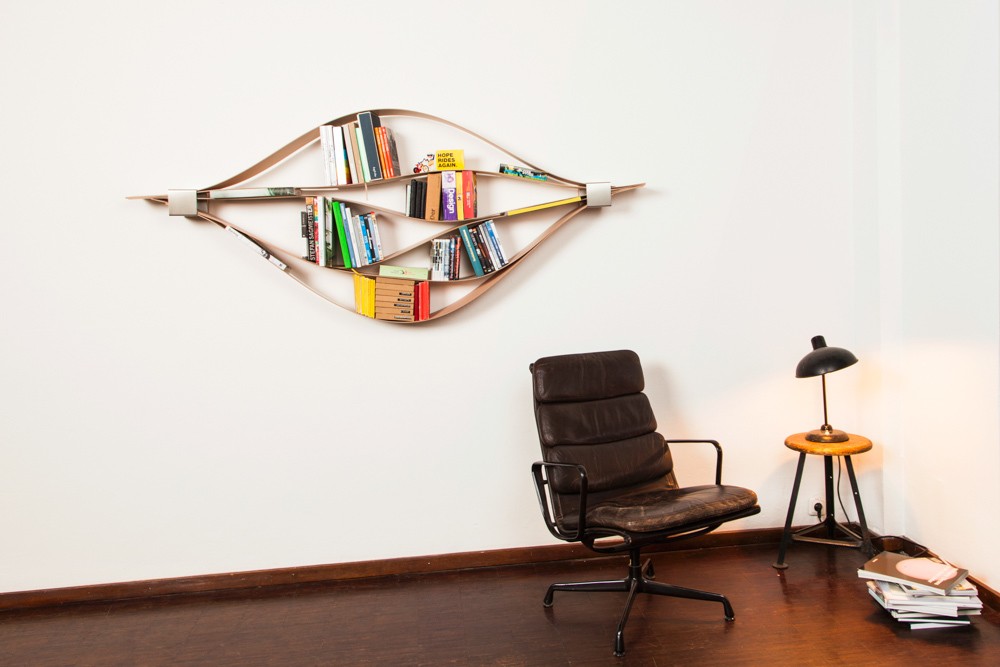 Chuck is a shelving system which was created inspired by the idea to create individually flexible room.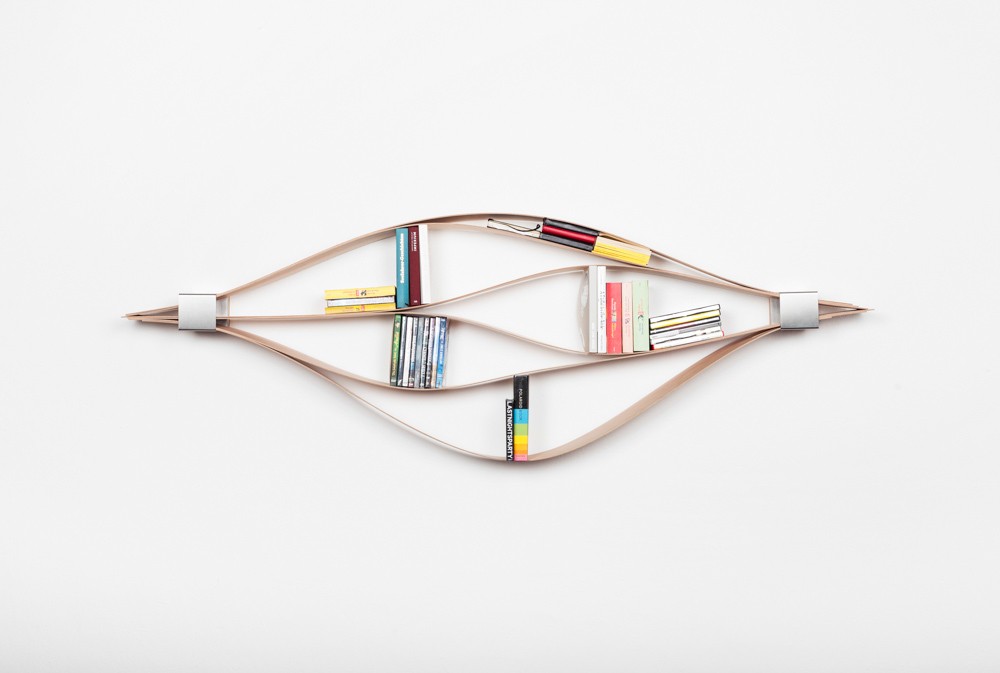 At first glance a simple wooden wall shelf, at closer inspection a shelving system made up of flexible wooden planks that is adapting to the objects it preserves and displays.
Chuck consists of six wooden planks with two stainless steel locking collars placed at the ends.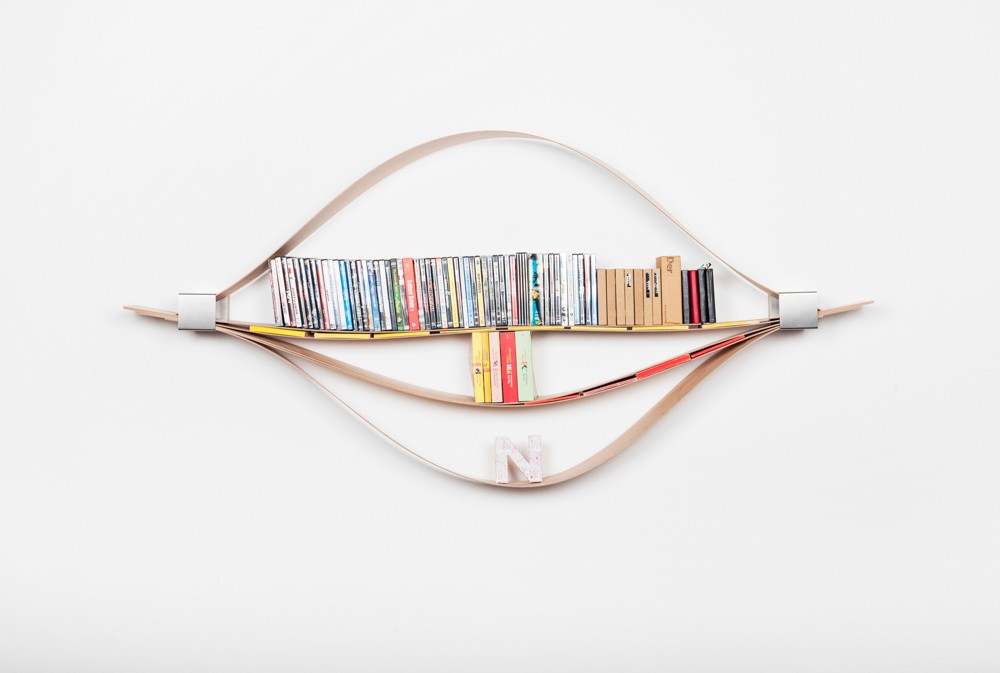 Chuck allows to experience intermediate room, to exploit the possibilities of the elements and to design individual room. The planks of wood can be lifted separately in order to display your favorite items.
Depending on the quantity when filled, the planks stretch out and the wall shelf takes on a different shape.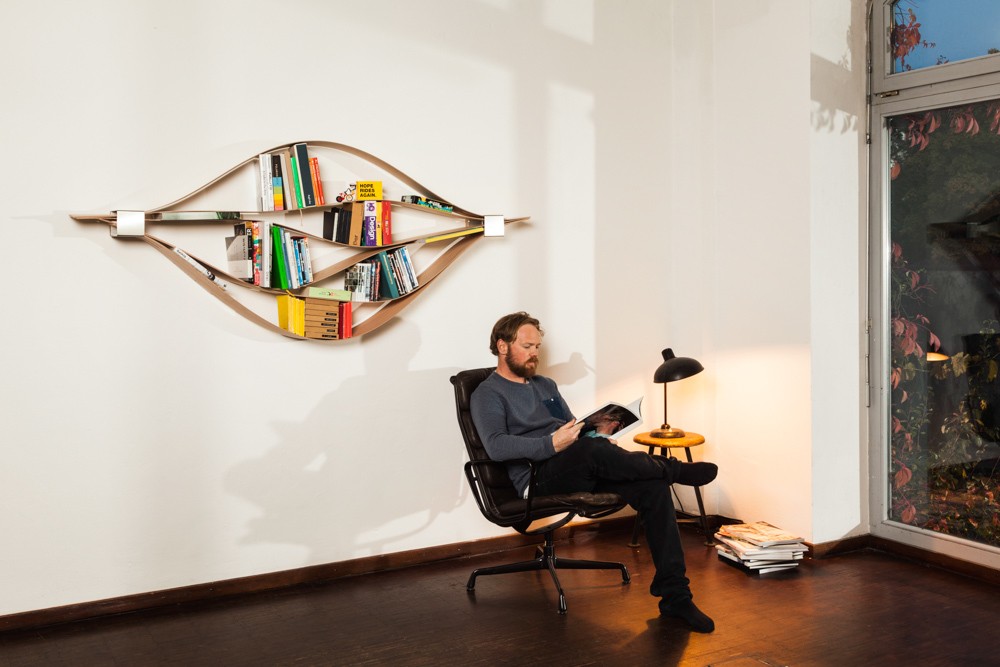 The result is an intriguing interaction of flexibility and stability, a structure of waves that rise and fall which easily creates room for all of your favourite items.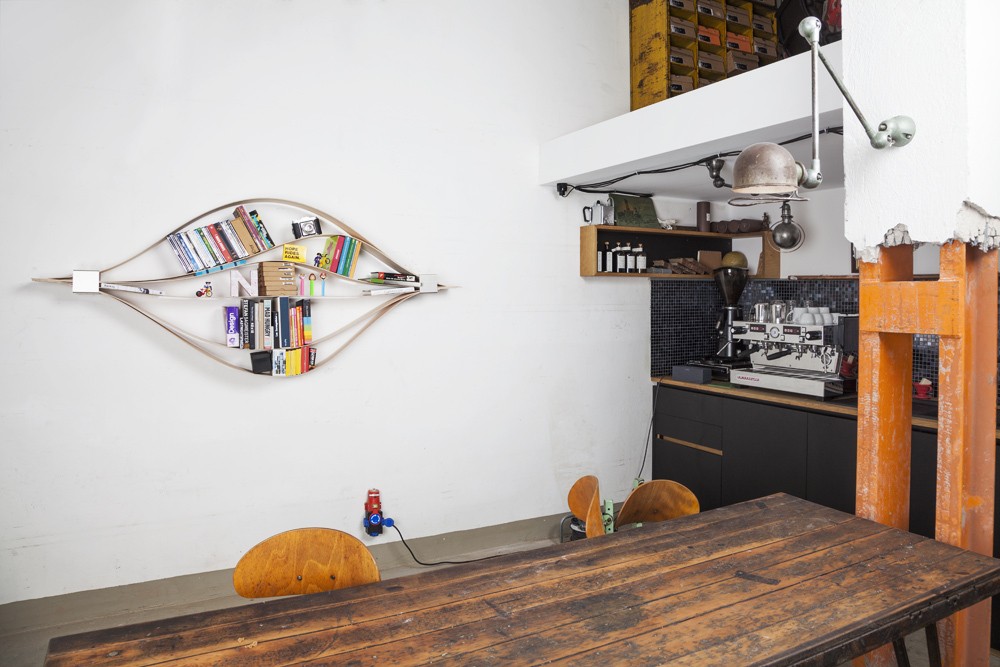 Size: 200 cm x 18 cm x 10 cm (height is variable to load) Max weight load: 25 kg.
Material: wood, stainless steel.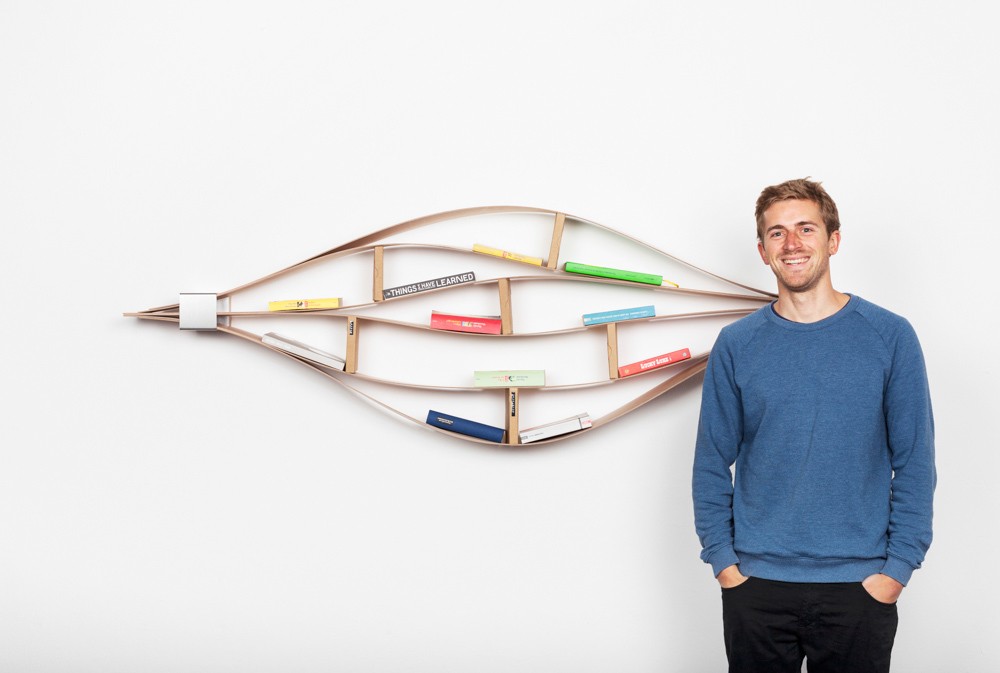 More From Designer: Chuck is super easy to install! It comes to you pre assembled with all screws and anchors you need. You can order chuck in the original and an hand oiled version.
We also provide an easy drilling template with set up instructions. Just place the drilling template on the wall where want to hang chuck, drill a few holes and hang it on your wall!
More Images:  Click on image to Enlarge: