"Brood" – The attachment, shelter and protection of a mother's young.
"Elevated Brood" The Museum of the Sea desgined by Paul Nicholls, The "Paper Nautilus" was the main inspiration for the aquarium. I imitate the way it hangs its eggs from the strongest part of its shell by my placement of exhibit displays. The elevated, shell-like structure is a brood for the display chandeliers that can be lowered independently via remote control by the visitor. The maintenance of the fish decreases the further out onto the water they are, inside the linear repetition of the chandeliers themselves, coupled with the solar lilies, the further structures become almost completely independent.
Elevated Brood also encourages a graceful use of water by forming a strong relationship with the Serpentine Lake.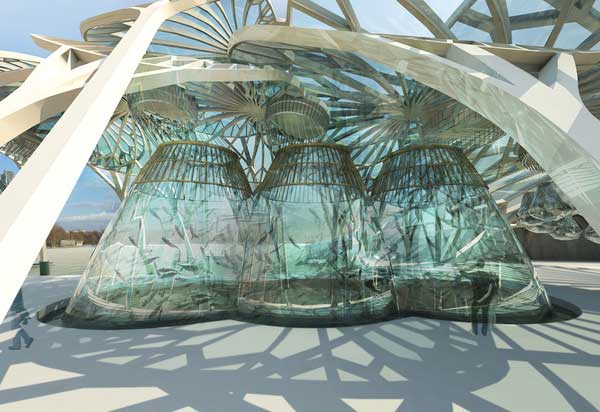 More Images:  Click on image to Enlarge