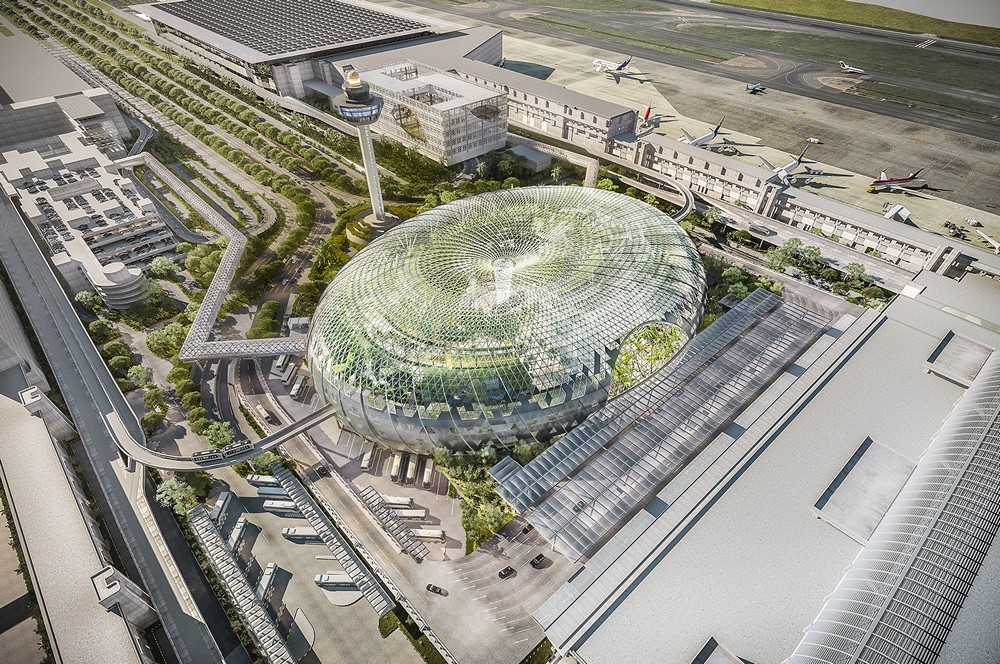 Project Jewel is An Iconic mixed-use to be build at Singapore Changi Airport.
Project Jewel is an iconic mixed-use complex to be built at Singapore Changi Airport designed by designed by Safdie Architects.It is a joint development project of Changi Airport Group and CapitaMalls Asia. The signature lifestyle destination will offer aviation and travel-related facilities, a wide range of retail offerings, as well as unique leisure attractions, including a large-scale, lush indoor garden.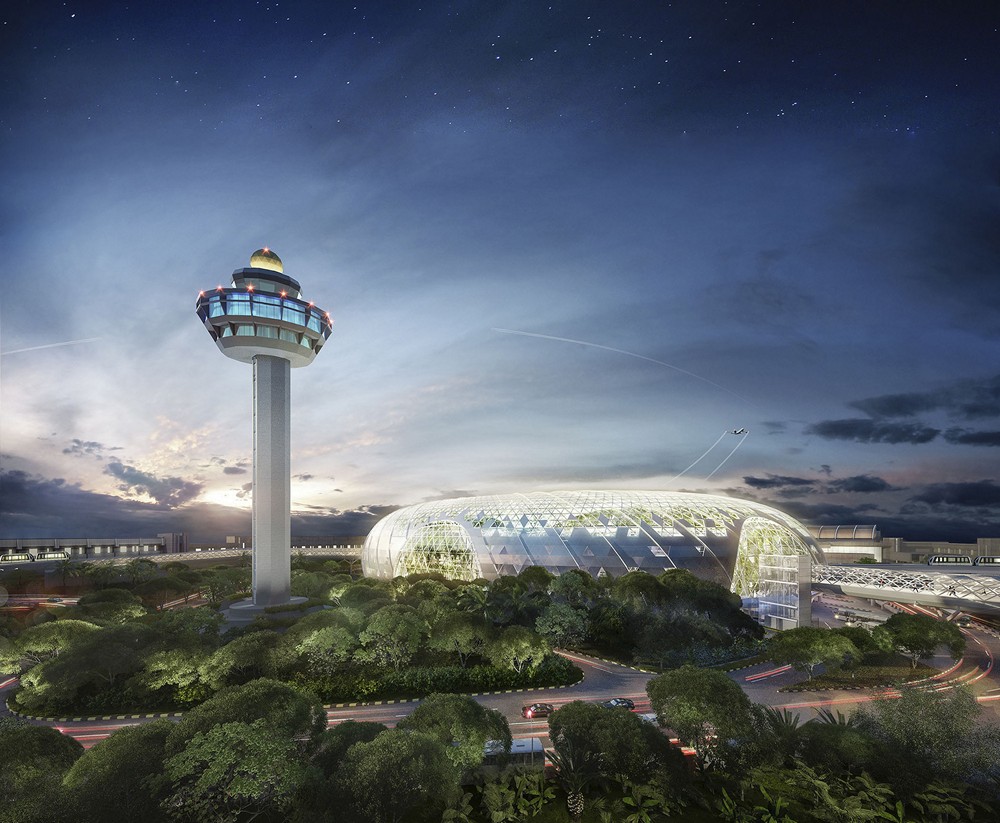 To be built on a 3.5-hectare plot of land, in place of the open-air car park in front of Terminal 1, Project Jewel will be seamlessly connected to Terminals 1, 2 and 3.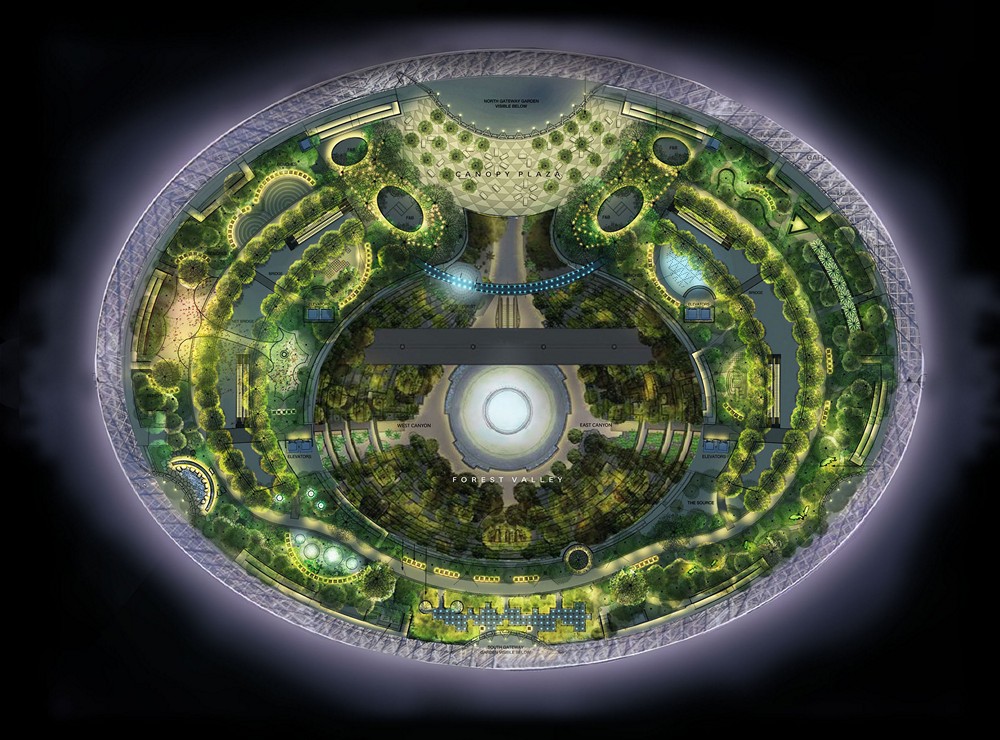 Project Jewel is being drawn up by a consortium of design consultants led by world renowned architect Moshe Safdie, who designed the Marina Bay Sands, and comprising Benoy and local architects RSP.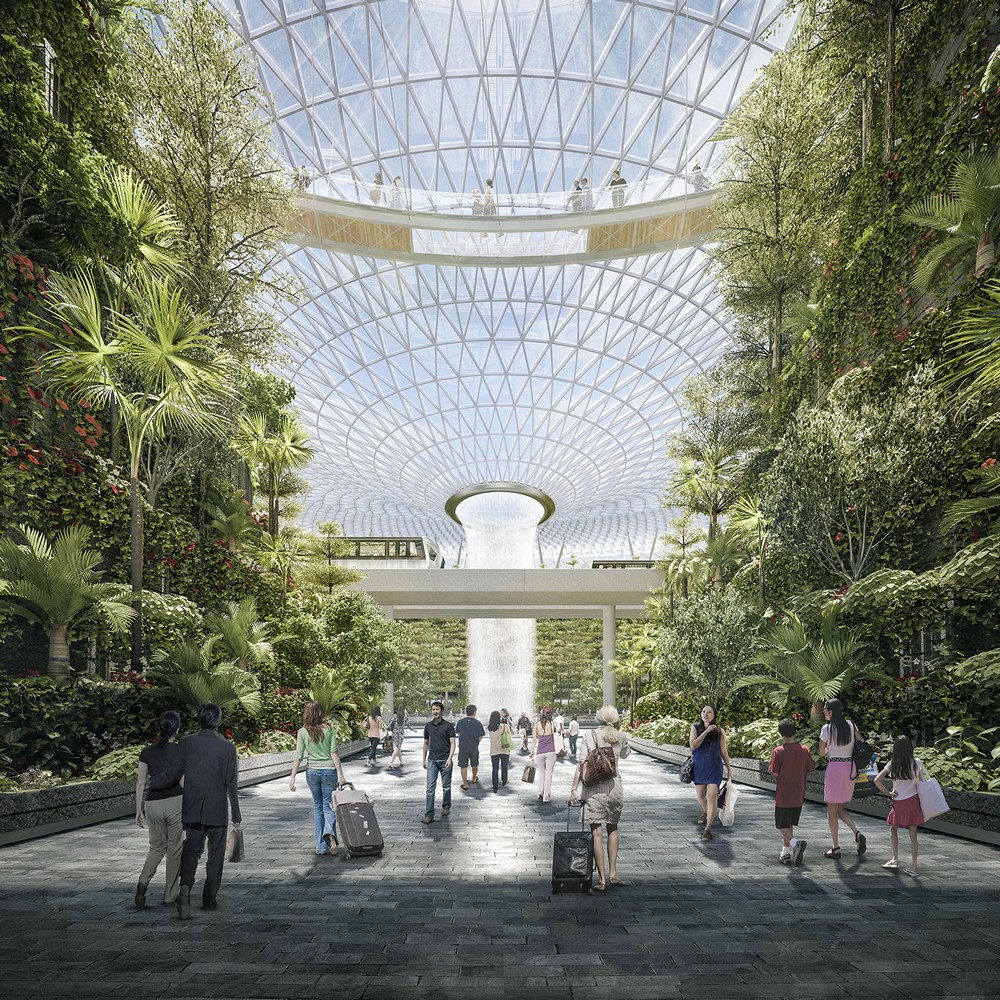 Project Jewel is being designed to be architecturally iconic, with a stunning glass and steel façade that presents an impressive view of the complex — from both Airport Boulevard and from above. A key feature of the complex is a large-scale, lush indoor garden with a breathtaking waterfall.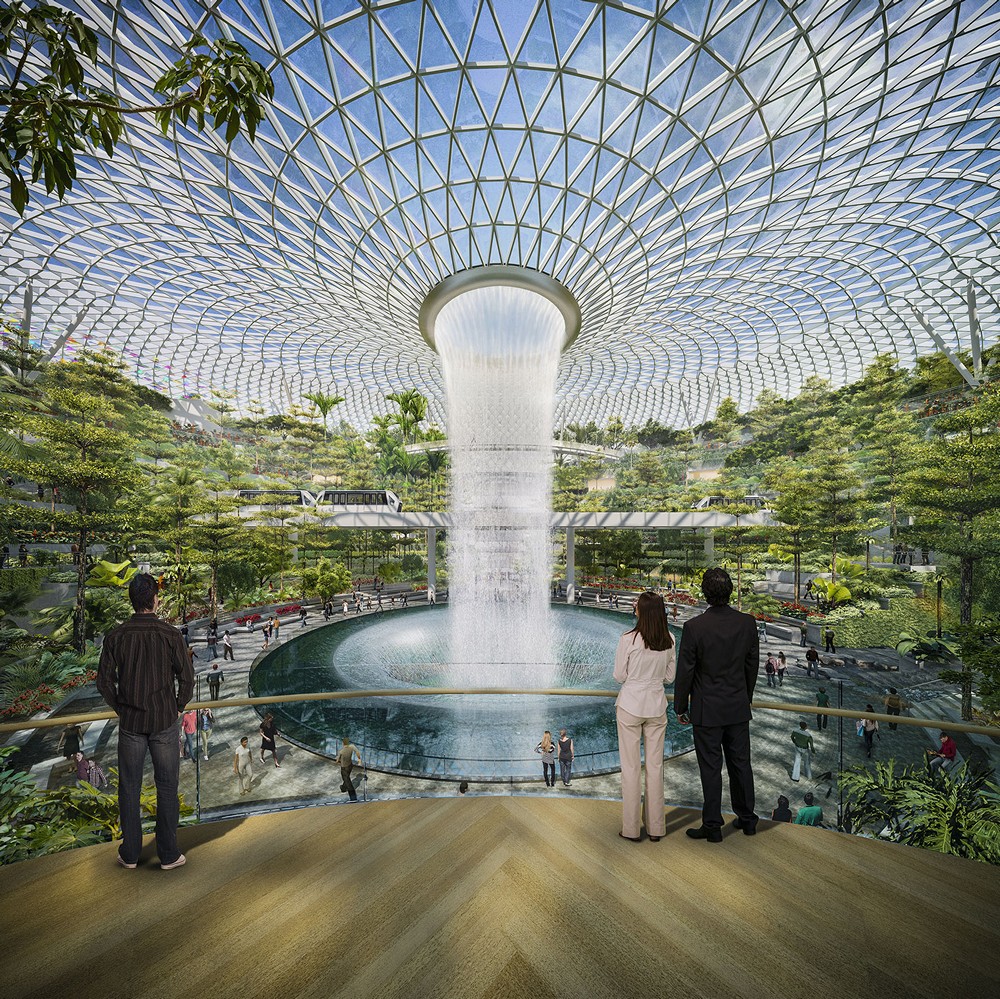 As part of the redevelopment, T1 will also be expanded to allow more space for the arrival hall, baggage claim areas and taxi bays to increase the terminal's passenger handling capacity to 24 million passengers per year.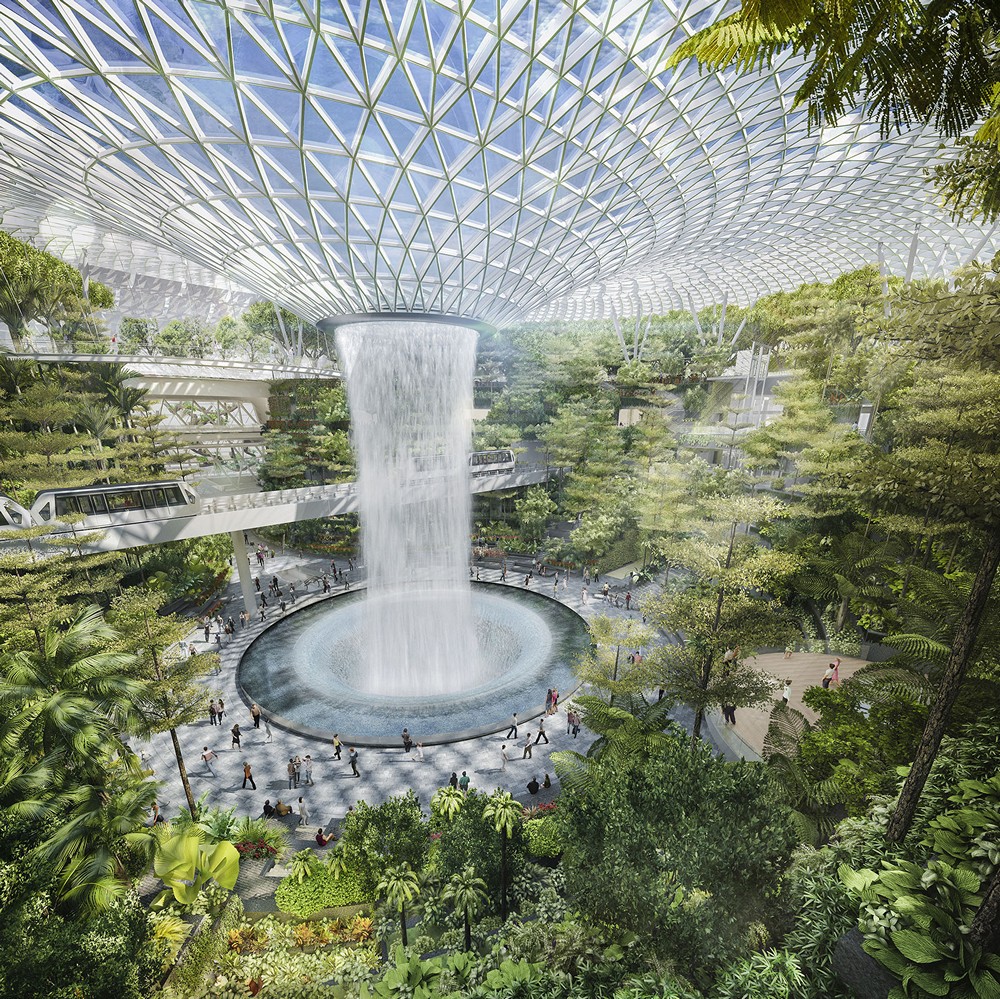 When completed, Project Jewel, together with Terminal 4, will boost Changi Airport's handling capacity to 85 million passenger movements a year. CAG plans to increase its staff strength by about 180 over the next four years, with around 80 new employees to be recruited during the course of this year alone, to staff the teams working on these two developments as well as other upcoming infrastructure projects.

Project Jewel was announced by Prime Minister Lee Hsien Loong in yesterday's National Day Rally. Mr Lee also said that Changi Airport will be getting a fifth terminal by the mid-2020s.