Woodsmith Plans's Folding Workshop
This Woodsmith Plans "shop-in-a-box" combines a full-featured work surface with lots of tool storage in a compact package.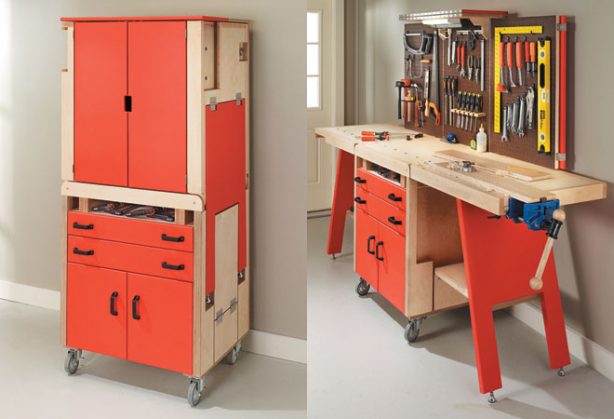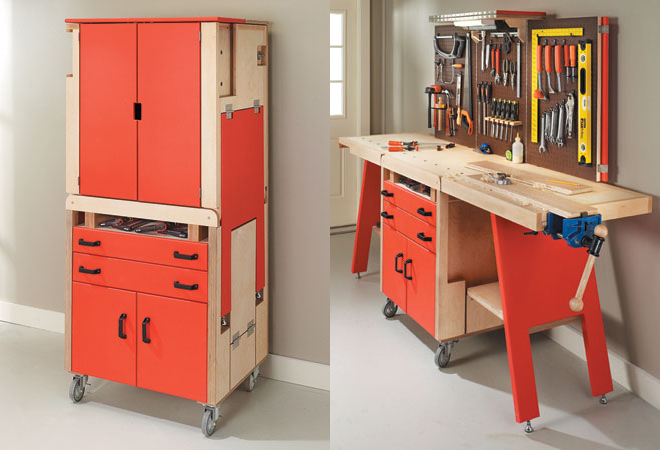 Having space to work is an essential part of woodworking. Finding that space isn't always easy, though. That problem spurred the idea for this folding, roll-around work center. It combines a large, rock-solid workbench (nearly 8′ long), with a lot of storage space to keep all your tools and supplies close at hand. It features built-in lighting and a removable vise. When the work center is stored, it takes up less than six square feet of floor space. And best of all, you can quickly set it up anywhere — from your garage to the driveway, or even the basement.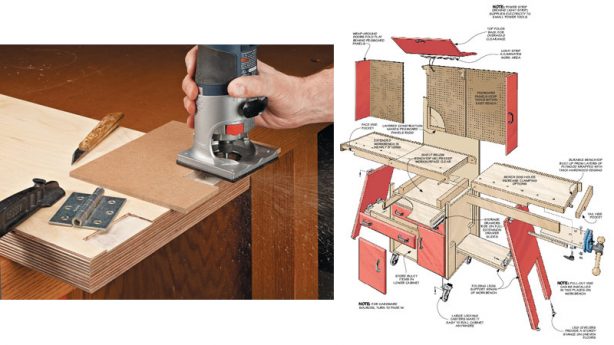 What you get:
14 pages of step-by-step instructions
50 full-color photos, illustrations and exploded views
Retail sources for hardware and supplies. Materials list. Cutting diagrams