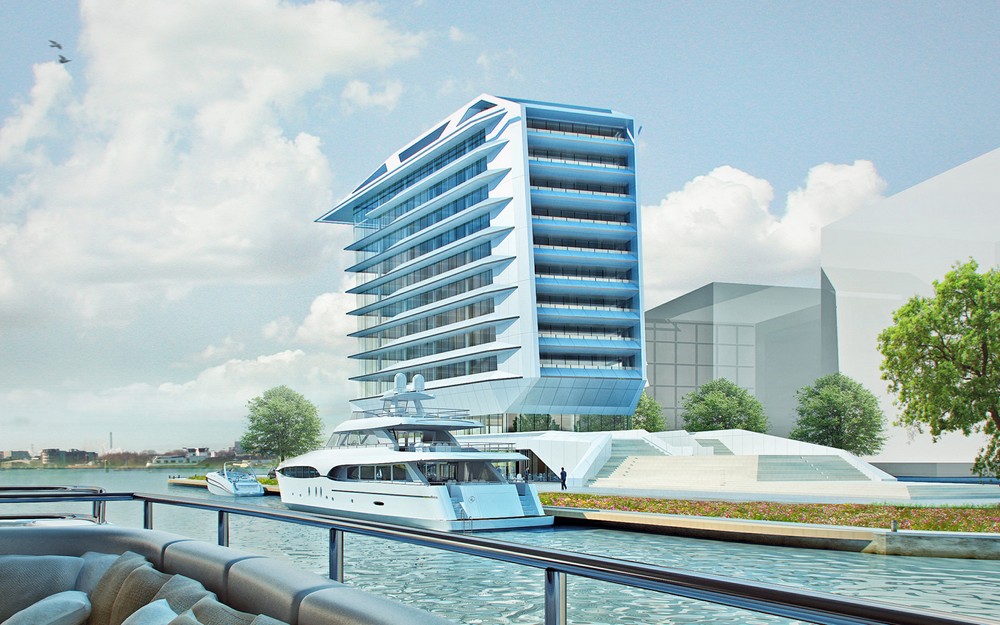 The new Calvin Klein head office will be located in the Amsterdam Houthavens designed by MVSA Architects
The Houthavens (timber docks) are located on the southern banks of the river IJ, within the Amsterdam ring road and a short distance from the historic canal belt and the Central Station.
The location of Calvin Klein head office is intended for use by creative industries including art and theatre organisations, media, entertainment, fashion, advertising, publishing, design and architecture. The Amsterdam Council has dedicated this region of the city to be a 'creative hub of excellence', a place where showrooms and the like are not only welcome but encouraged.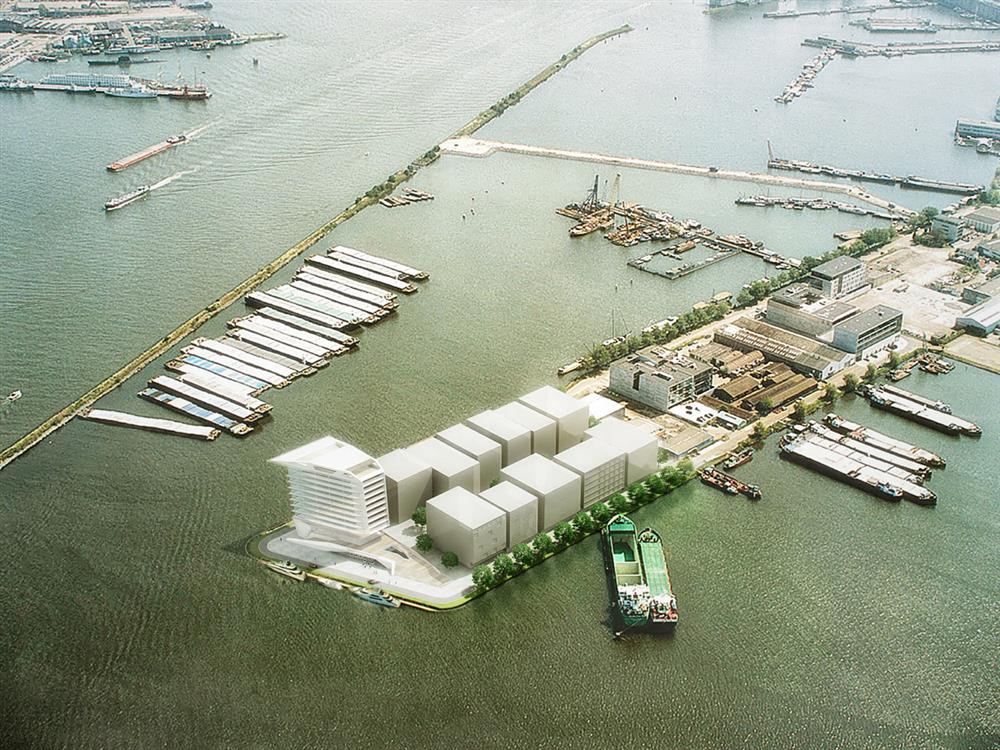 The Calvin Klein head office will be located right at the tip of the Houthaven dock and will form a majestic landmark on the banks of the IJ with its height of 50m. The slightly cantilevered building of 11 stories has a dynamic look which fits this unique location. It will consist of 12,000 sqm of showrooms and offices, and an underground parking for 150 cars.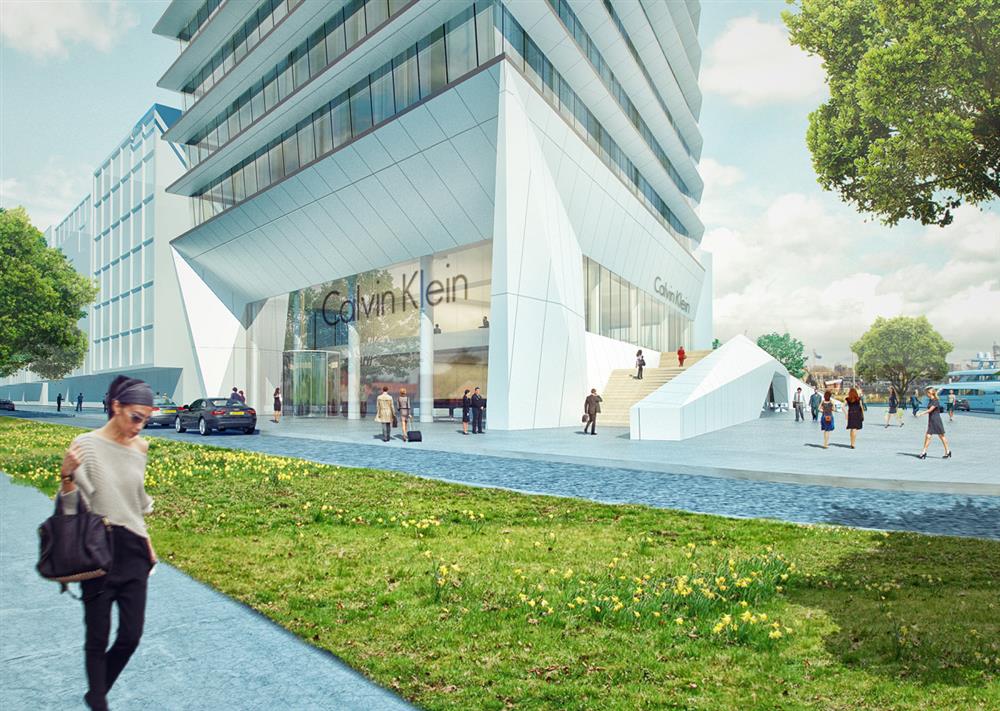 An infinite range of possible configurations makes the showrooms and office floors very flexible. A smart design of the access and strategic placement of lift cores allow for simultaneous use of a floor. There will also be a café which will be open to the public and form a central public function within the Houthavens. A relaxing place for passers-by, a meeting point for the creative professionals who work in the area, a tourist destination and a place-to-be for lovers of water sports.
The CK headquarters will be a highly sustainable building that meets the strictest EPC requirements. The roof is fitted with photovoltaic cells.
The balconies and far cantilevered edges serve as permanent blinds. And by means of heat and cold storage, in combination with heat pumps, power consumption is further reduced.
The Calvin Klein head office is scheduled to be realized in the first quarter of 2016.